A Much Better Alternative to a Lease Purchase Agreement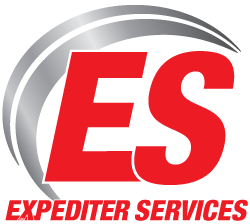 Starting last fall, ES began implementing their tried-and-true finance program in the marketplace that is a much better alternative than lease purchase agreements. The initiative was designed to offer prospective owners the benefits of true truck ownership compared to the drawbacks of lease purchases. Our goal is to help you achieve Success in Trucking.


As we've pointed out in numerous Spotlight articles, lease purchases are drafted to benefit the Lessor, featuring little or low down payment designed to entice the lessee to overlook restrictions and requirements embedded in the lease purchase agreement. The final results of a lease purchase is an extremely high cost of ownership with virtually no beneficial way to pay off a truck. The lack of a true ownership option can make it very frustrating and nearly impossible for entrepreneurial-minded contractors to experience successful true ownership.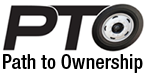 But that was then — this is now! Through ES's Much Better Alternative (MBA) and Path to Ownership (PTO), Success in Trucking is in reach for those seeking and qualifying for true truck ownership. Not only are the MBA & PTO proven to be best option in the market, they are turning the light on for everyone to see the shortcomings for LP's and helping people avoid making a bad business decision. With ES true truck ownership, you call the shots. With our support, true owners can say goodbye to little-to-no-choice in equipment, maintenance escrow accounts and being at the mercy of an uncaring lease purchase bureaucracy. With ES's programs and support, you are treated with respect and dignity and truly own your own truck — and control your own destiny.
In 2018, ES will aggressively continue to promote the MBA & PTO as we change the landscape of what truck ownership truly means in the industry. Contractors will be undergirded with ES support programs to help meet your business goals so you Never Stand Alone.
Learn more about our true stories of true truck ownership Proofs of Delivery below:
Overcoming the Heartbreak of a Lease Purchase Agreement
click to read
From Lease Purchase Nightmare to True Truck Ownership Dream
click to read
Making the Right Choice for True Truck Ownership
click to read
Stepping Off the Lease Purchase Merry-Go-Round
click to read
From Lease Purchase to True Truck Ownership
click to read
Breaking the Chains of the Lease Purchase Agreement
click to read
True Ownership Brings Smiles and Profits to New Owners
click to read
True Ownership Has It's Benefits
click to read
Our Work History Made the Difference Between Owning and Leasing
click to read
ES Moves Opportunity Forward with Forward Air
click to read

ES is working for You!
Call us at 877.349.9303 and Never Stand Alone.

Please visit us on Facebook.