Our Work History Made the Difference Between Owning and Leasing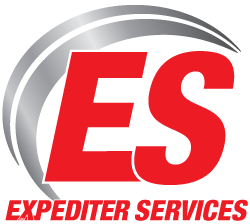 The road to truck ownership is strewn with unfavorable lease purchase agreements. Unfortunately, the lease purchase was just about one of the only options available to Contractors looking to "own" a truck. But thanks to ES's Much Better Alternative (MBA) and Path to Ownership (PTO), those days are now gone and Success in Trucking is becoming the norm.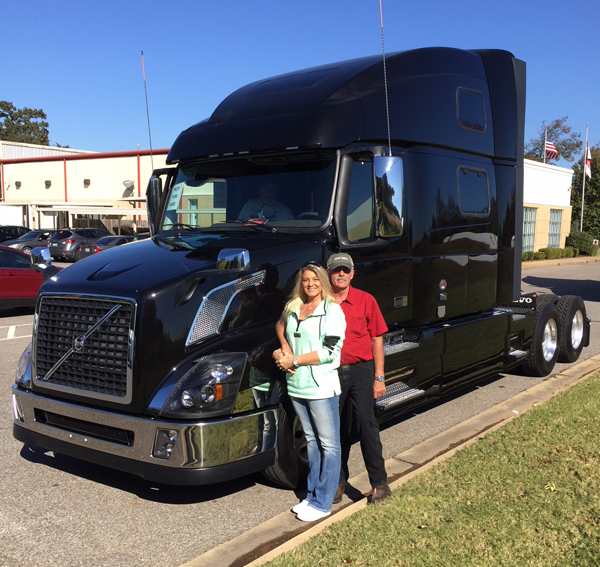 As we've uncovered in previous Spotlights, Lease purchases are configured to benefit the Lessor, featuring little or low down payments veiled to entice the lessee to overlook restrictions and requirements. The final results are extremely high total cost of ownership and virtually no beneficial way to pay off a truck. The lack of a true ownership option can make it frustrating and nearly impossible for entrepreneurial-minded contractors to experience true ownership. Just ask Michael and Teresa Travis, a husband and wife team, signed on with Panther as their carrier who recently took the MBA and PTO and bought their own truck; a new 2018 Volvo 780 equipped to go the distance. We also speak with Teresa about being a Woman in Expediting (Women in Trucking) business owner and the important role women play in transportation.
Michael, tell us about your background in trucking?
I've been in trucking for 25 years now. The last company I was with was for fifteen years. A couple of years ago, our kids left the house and my wife, Teresa, decided she wanted to ride along with me. A trucker friend of ours who teaches drivers trained her and she got her CDL, too. We've been a team ever since.
Tell us about moving to Panther and into Expediting?
We were making good money at the company I was with at the time. A different friend of ours, who is in Expedited trucking, told us about the great income potential driving for Panther Premium Logistics. I was a bit skeptical at first, but when he showed me one of his settlements, I soon became a believer. We made the transition to Panther back in February of this year and as they say, the rest is history. Panther is a really good company to work with and we've enjoyed it very much.
Tell us about your Lease Purchase experience?
I've been in several LP's over the years. Our last one was with a leasing company soon after coming on board with Panther in February. We felt like leasing a truck would be a good option because we were new to Expediting and Panther and really had no idea of what to expect from an income and expense standpoint. This latest lease was a 2016 truck and it was still under warranty, which protected us somewhat from catastrophic issues and costs. But the cost to run the truck was extremely expensive because of the way the lease is configured (restrictions and requirements). If we had kept the truck for the entire term of the lease, we would have paid about three times what the truck was worth. Even though the truck was under warranty, we still had maintenance issues with tires, costing me about $1,600 out of my own pocket unnecessarily. It was such a hassle dealing with the leasing maintenance folks. We never did get the tire situation straightened out and three of the tires on the truck were the wrong size.
How did you get away from a Lease Purchase and into true ownership?
We were talking to some other Panther drivers who told us about ES's Much Better Alternative and Path to Ownership. It sounded really good and they had a great experience getting financed through Expediter Equipment Finance. I picked up the phone and called Danny Vernon, Expediter Truck Sales Manager.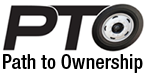 What I liked most about the MBA & PTO was that ES used our work history and not just our credit score (even though it is pretty good), to determine our eligibility for a loan. The process was really efficient and we did it all via the phone, email and fax. Everyone I talked to was helpful and answered our questions. Once our paperwork was sent to Steve Kochensparger at Expediter Equipment Finance, we selected a truck and our approval was ready in a short time.
We found a brand new 2018 Volvo 780 at a dealership in Memphis. The truck is absolutely loaded and has a Carrier Comfort Pro APU, a seventy-seven inch factory sleeper and it even has heated leather seats and a whole lot more. We love it! Owning our own truck turned out to be a good business decision on our part, too. We've already seen a significant increase in our bottom line profit and we know that ES is standing behind us as we go forward.
What would you tell someone who is considering a lease purchase or looking to get out of one?
With ES's Much Better Alternative to truck finance & Path to Ownership, there's never been a better opportunity to own your own truck. I would recommend calling Danny Vernon at Expediter Truck Sales to see what your options are. The fact that ES takes your work history into account when financing your truck is a real game changer and can make the difference when it comes to getting financed. I would also recommend doing business with Panther, a tried-and-true motor carrier who utilizes ES.
A Woman In Expediting (Women in Trucking) Perspective
Give us your take on being a woman business owner in the transportation field?
First of all, I'd like to applaud ES and the Women in Trucking Association for issuing the 150 women-owned business challenge. I think it's important that women are provided opportunities in this business. (Read more about the WIT/ES 150 women-owned business initiative here.) I would also like to thank Panther for being one of the first motor carriers to accept the challenge and be providing opportunities for women in transportation with ES's PTO program.
Being a woman business owner has been quite an experience for me. I'm relatively new to the business (Expediting), having been in it for about two years now. I used to just ride along with my husband after our children left home. But as I became more familiar with the driving aspect, as well as how the business works, I decided to get my CDL. For years, we had gone the Lease Purchase route until we discovered the opportunities offered by ES. The LP experience was truly awful. It was like a meat market with no organization and no support.  I'm glad we made the move to true truck ownership with the Much Better Alternative to truck finance and the Path to Ownership. It's already paying off!
What is your role in your business?
Besides driving, I do most of the paperwork as well. There really is quite a lot of things to keep up with when you have a trucking business. Mike manages our truck, while I manage our business. It truly is a team effort and very rewarding when you've settled into a r
hythm and your business is profitable. That's why it's important to understand your business enough to know when to take the step to truck ownership. We knew we were ready and ES helped confirm this by looking at our work history with Panther when getting the loan for our truck.
How are you treated as a woman in a traditionally male dominated field?
Most of the time, I'm treated like everyone else. There have been a few instances where, let's just say, I wasn't treated with respect by some people at places like truck stops. However, owning a successful business makes up for those times. Overall, it's been a good experience.
What would you tell women who want to get into transportation?
I think it's important to do your homework and learn about the trucking business. It's also important to have a good partner. I'm fortunate to have a very good business and life partner in Mike. Another thing I would tell women who are already in the business, is to contact ES for support. They can make a difference in helping your business succeed with their programs and discounts. Choose to Never Stand Alone with ES.
Stay tuned for even more true stories of True Truck Ownership in upcoming issues of Spotlight News.
ES is working for You!
Call us at 877.349.9303 and Never Stand Alone.

Please visit us on Facebook.