Owner Operator
The Owner-Operator program offerings through ES are among the most unique and profitable within the trucking industry, and ES provides opportunities for owner-operators at all stages of a trucking career.
For those experienced professional drivers seeking to make the transition to become owner-operators, ES has programs and opportunities through our independent contract driver offerings that can make it possible to achieve truck ownership and operate a successful trucking business. Learn more about how ES can support your business.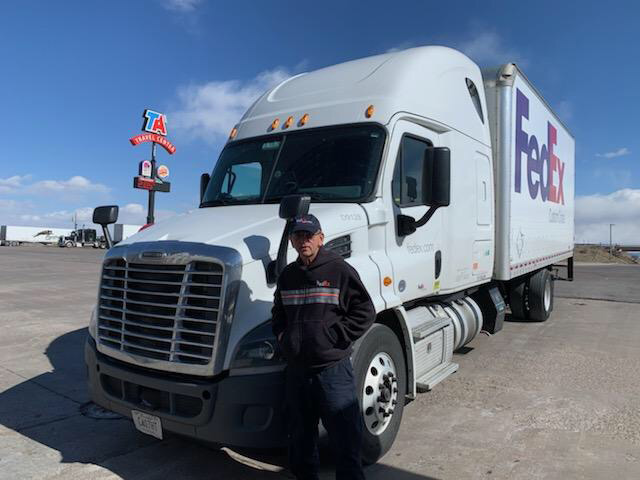 Carrier Partners that work for you!
ES matches owner-operators in the ES Community with the carrier partner that best fits the goals for your business. Our carrier partners work in the general trucking and the expedited sectors of the trucking industry. ES offers owner-operators in the ES Community access to new tractors as well as straight trucks and well-maintained late-model power units. ES can provide owner-operators seeking to upgrade their equipment or expand their operation access to competitive market-rate financing. ES has its own financing service, which has established ES as a relationship lender. The financing model that ES has built places an emphasis on aptitude, attitude and work ethic while also considering a person's credit score.
Just as we do with the independent contract drivers participating in our programs, every owner-operator in the ES Community has an ES Service Coordinator as a primary point of contact. Our Service Coordinators are part of our commitment to placing you in the best position to succeed. We provide 24-hour coverage with roadside assistance. We offer owner-operators information on freight lanes and we serve as a liaison with the carrier partners in the ES Community. We are there to work with you when making decisions and purchases that affect your bottom line.
Cutting Edge Support
For experienced owner-operators, ES has established a cutting-edge set of support services and vendor network options that are unmatched in the trucking industry. We work with the owner-operators in the ES Community to help them maximize your profitability as business owners. We have finance options and systems in place that help owner-operators become more efficient, save money and make the most out of every opportunity. The strength and depth of the ES Community allows ES to negotiate deep discounts with our suppliers and service providers. Our program's structure puts money in your pocket by leveraging our strength assisting you in making your trucking business a Success In Trucking.
Get Started!
By submitting this form, I expressly consent to be contacted by an ES team member with materials regarding the services provided by ES via telephone, email, or text message. I understand that the calls and messages may be transmitted using an auto-dialing system.