ES Equipment Finance
Trucking offers incredible opportunities for those who are interested in building businesses from the ground up. However, the ability to promote and enjoy growth within a small trucking operation can be dependent on the access to capital funds. It's a fair statement to say that owner-operators, those thinking about becoming owner-operators and fleet owners do not enjoy the same buying power afforded to larger trucking operations. We answer the question of how to become an owner operator successfully.
ES can help level the playing field when it comes to mitigating costs and securing equipment loans. Working with ES, owner-operators and fleet owners can obtain access to financing at highly competitive rates and terms. The strength of ES is our ability to work with owner-operators and fleet owners to grow your fleets through one of the best financing platforms in the trucking industry. We will help you become an owner operator who is set up for success long-term.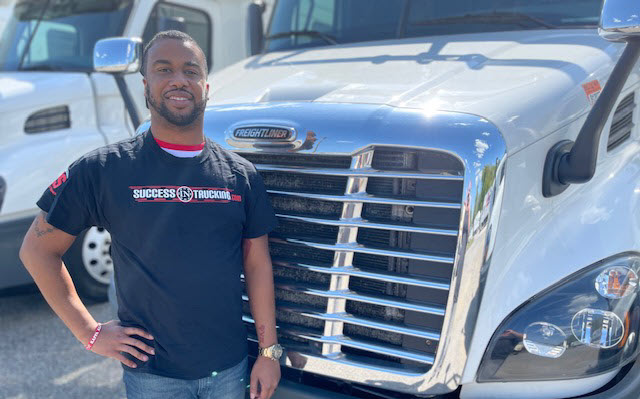 Credit History Vs. Work History: Our Process For Evaluation
The path to entering the trucking industry as an owner-operator or fleet owner has never been more accessible. Through our founders' experience and networking in the lending industry, ES is able to offer owner-operators, those thinking about becoming owner-operators and fleet owners' access to financing at favorable rates. Become an owner operator by working with our experts.
We realize not everyone is ready to finance a truck. We know that life can sometimes get in the way – hurting your credit score and capital available for a down payment. Our Path To Ownership program utilizes more than credit scores and financial data as part of the approval process. A driver's work history – chiefly the ability to deliver on-time while maintaining a safe driving record – can often carry more weight than past credit history in evaluating the opportunities to become an owner-operator in the program. ES gives you a process and platform to demonstrate that you are a good investment.
Get Started!
By submitting this form, I expressly consent to be contacted by an ES team member with materials regarding the services provided by ES via telephone, email, or text message. I understand that the calls and messages may be transmitted using an auto-dialing system.
Learn More About Our Financing Program
Are you ready to take the next step toward ownership in a proven program? If so, contact a member of the ES Team to explore the possibilities of financing under our Path To Ownership program, where your work history, aptitude and attitude can help you get financed. Take advantage of our trucking ownership path today!