August 23, 2023
When you see someone that is living a full and adventurous life, you have to take a moment to pause and soak in a little of their wisdom and their experience. For Jean and David Cryer, adventure has been part of their lives over the course of their 32-year marriage. Running their own business within the Panther Lease Purchase Program Powered by ES, just happens to be the most recent chapter.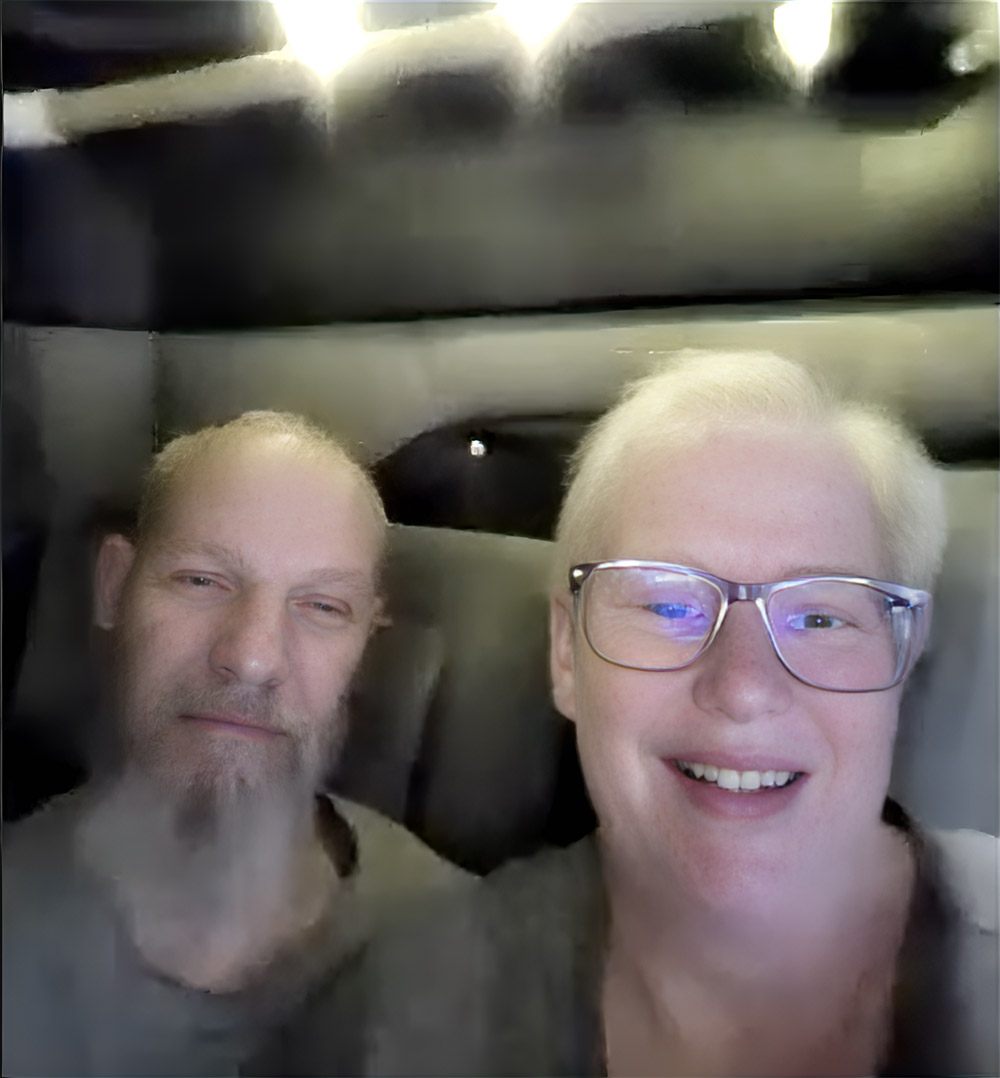 Spotlight On Success: Jean and David Cryer
Time in the Trucking Industry: 3 years
Year they Joined ES: 2023
ES Community Carrier: Panther Premium Logistics (a service of ArcBest)
Service Coordinator: Patrick Bertrand
Fun Facts: Jean and David have 6 children, including a set of triplets.
Like many of the owner-operators and fleet owners within the ES community, a career in trucking had never crossed their minds. David, a Marine Corps veteran, worked in aviation, retiring in 2016, while Jean raised and homeschooled their six children. It was an unlikely push from one of their daughters that got them to take a hard look at trucking.
Even then the jump didn't happen immediately. Like everything in their lives, they wanted to make sure that they had "good solid numbers and less risk," a combination that isn't always easy to find as a company driver, according to Jean.
After obtaining their CDL and running for three years during the pandemic as company drivers, they took a short sabbatical. While they look fondly on their time as company drivers, they knew that driving for another company wasn't in the cards, so Jean started looking into being an owner-operator.
During our conversation, she made it clear that weighing all the information and requirements was "overwhelming" at first. It wasn't until she found Panther Premium Logistics (a service of ArcBest) and they pointed her to ES that everything started to fall into place.
While there is always risk in starting your own business, Jean and David recognized that ES could help fill in the gaps as they started this new chapter of their lives. Both light up when anyone mentions ES, because to the Cryers "ES is more than a financier, but also someone we hire to take care of our business."
In their short time with ES, their business has flourished, and become a family affair. While they run the freight, their daughter serves as an accountant, and their son is already looking forward to joining the family business. For the Cryers the future is bright, and we are excited to be part of their story.
We are proud to have Jean and David Cryer as part of the ES Community and are delighted to continue supporting them in their Success in Trucking.
Jean & David Cryer
In this edition of the Success In Trucking Podcast, we get to know Jean and David Cryer. You'll hear how they found the trucking industry through a suggestion by their daughter. You'll also hear how they became a part of the ES Community by discovering the opportunities available through the non-traditional lease-purchase program from ES and Panther Premium Logistics (a service of ArcBest).
If you're inspired by Jean and David's story and want to grow your trucking business, contact the ES team or call (877) 349-9303, option 4 and let us help support your company with expertise in financial services and technology, relationship lending, and general business support.