Spotlight On Success: Jennifer and Marcus Collier
Commitment and consistency, two hallmarks of marriage, are also keys to becoming both a team driver and an owner-operator. Commitment and consistency are also two of the first words that came to mind when we were talking with Jennifer and Marcus Collier about how they met, teamed up, eventually married, and finally found their way into the ES community through Forward Air.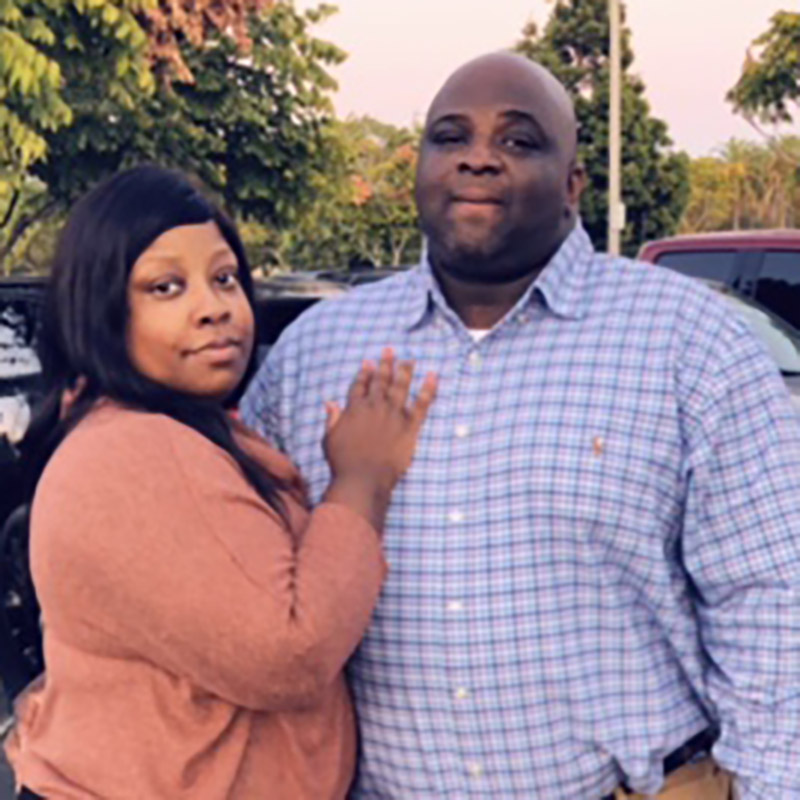 Jennifer and Marcus Collier
Year they Joined ES: 2022
ES Community Carrier: Forward Air
Service Coordinator: David Neese
Fun Facts: The Collier family consists of 3 girls, 4 boys, and an incredible support network.
The Collier's commitment to each other is a perfect reflection of their ability to work together day in and day out, helping one another through the good days and the bad. The similarities between teaming and being married are not lost on Jennifer, who believes that "team driving is marriage."
After spending time driving for an owner operator, the Colliers decided to rejoin Forward Air in March 2022, and make the jump into ownership with Expediter Services. Their goal was simple – to find stability and consistency for their blended family of nine.
For the Colliers, the Path To Ownership was an easy decision. They knew that if they had the right support system, a dedicated route, and a carrier that had their back, they could make it work, no matter the challenges on the road ahead.
As you will hear in our most recent Spotlight On Success, the Colliers regard their decision to join the ES family as "the best decision we have ever made…besides marriage."
We are proud to have Jennifer and Marcus Collier as part of the ES Community and are delighted to continue supporting them in their Success in Trucking.
Jennifer and Marcus Collier
Our March Spotlight On Success shines on Jennifer and Marcus Collier. In this most recent episode, you will hear the Collier's story of commitment and consistency in both marriage and business, and how both have flourished as a part of the ES Community.
If you're inspired by the Collier's story and want to grow your trucking business, contact the ES team or call (877) 349-9303, option 4 and let us help support your company with expertise in financial services and technology, relationship lending, and general business support.