2023 Expedite Expo Recap & Highlights
Once again, Fort Wayne, IN and the Allen County War Memorial Coliseum played host to the annual Expedite Expo. Year after year the Expo has grown to be a must attend event for fleet owners, owner-operators, vendors, and the ES Community, and this year was no exception.
The two-day expedite focused event provided endless opportunities for those in the expedite community to connect, share, learn, and grow with one another.
Expediter Services (ES) was the presenting sponsor, and team members from multiple departments within our organization were in the building swapping stories with old friends, meeting new ones, and sharing the many ES programs and advantages.
As the event wrapped up, our team had a chance to reflect on all the highlights, insights, and more.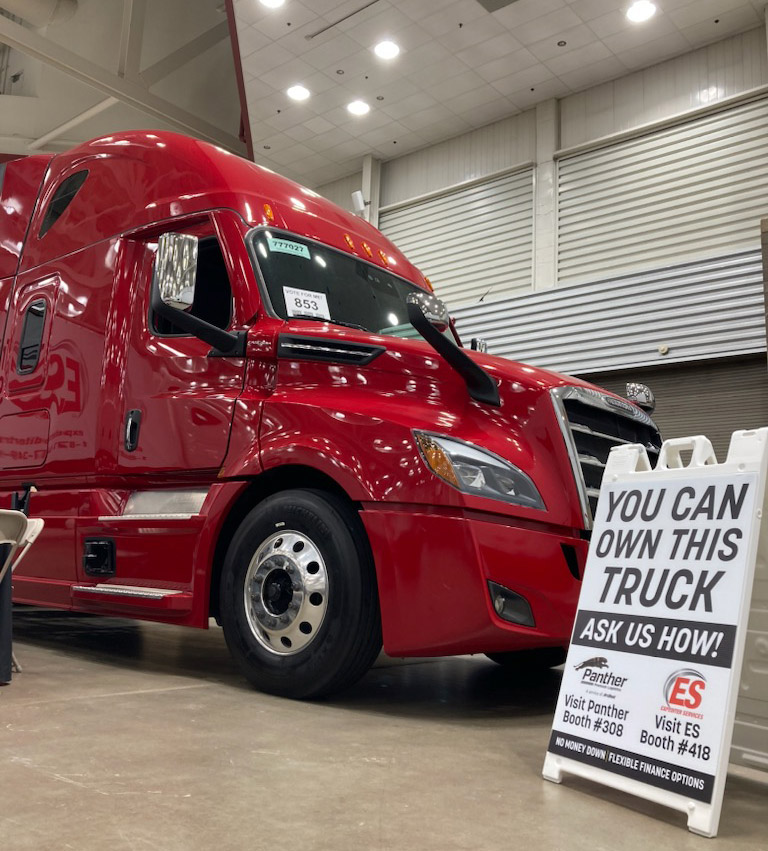 Picking and choosing key moments from a great event is never easy, because as Jeff Tacker, Executive Vice President, Chief Operating Officer, and Chief Commercial Officer for ES put it – "when you are spending time with your partners and your friends, everything is a highlight."
There were, however, multiple workshops, panels, and events within the event that stood out. Here are some key takeaways from the 2023 Expedite Expo.
Navigating The Road to Success In Trucking
Friday's general session was one of the best attended workshops of the weekend. With Leah Shaver, President and CEO of the National Transportation Institute (NTI), serving as moderator, members of the ES leadership team, Jason Williams and Jeff Tacker, and motor carrier partners within the ES program, Panther Premium Logistics (a service of ArcBest) and Ascent Global Logistics, took the stage to discuss the road to success.
During the hour-long event, the panel addressed pressing questions such as the challenges of the current market, maximizing profitability, building your company, and ways to get the next generation of truckers into the industry.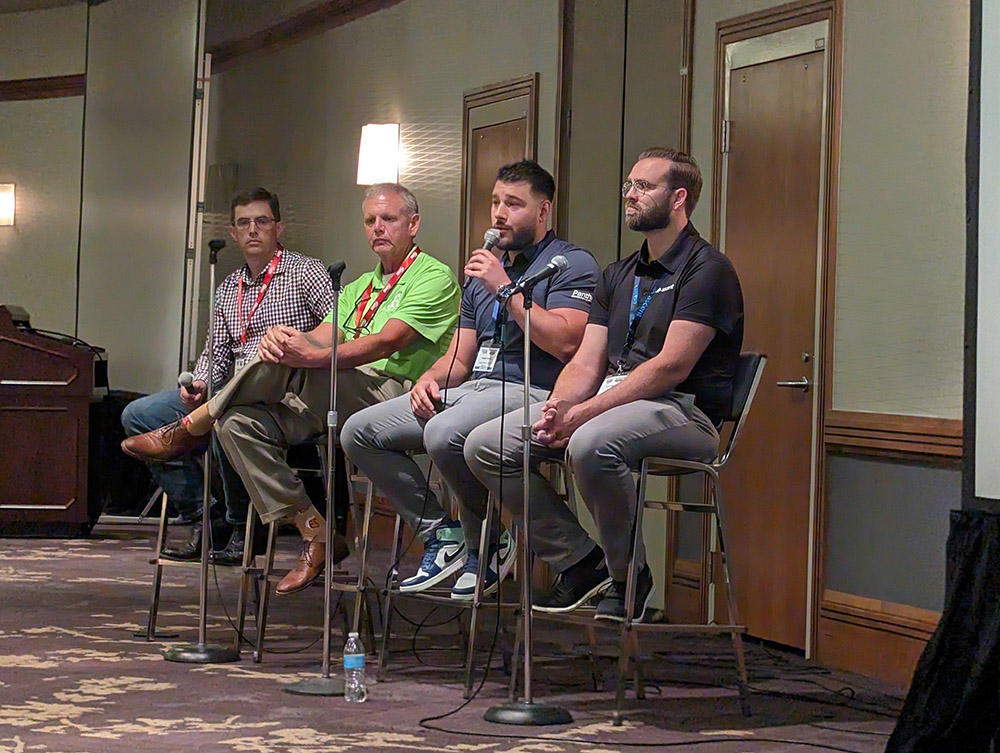 Frank Tufano, Director, Owner-Operator Recruiting at Panther Premium Logistics (a service of ArcBest), summed it up amazingly by stating, "In times like this, when things are difficult and challenging – it comes down to communication and developing a relationship."
Those two factors are what the Expo has always been about, and for those that attended the panel, we hope that was apparent. You can catch the entire panel discussion with Jason, Jeff, Frank, and Tyler Billeg from Ascent Global Logistics and see why we were so excited about this breakout session.
Stay tuned for video excerpts to come.
IN-SITE Dinner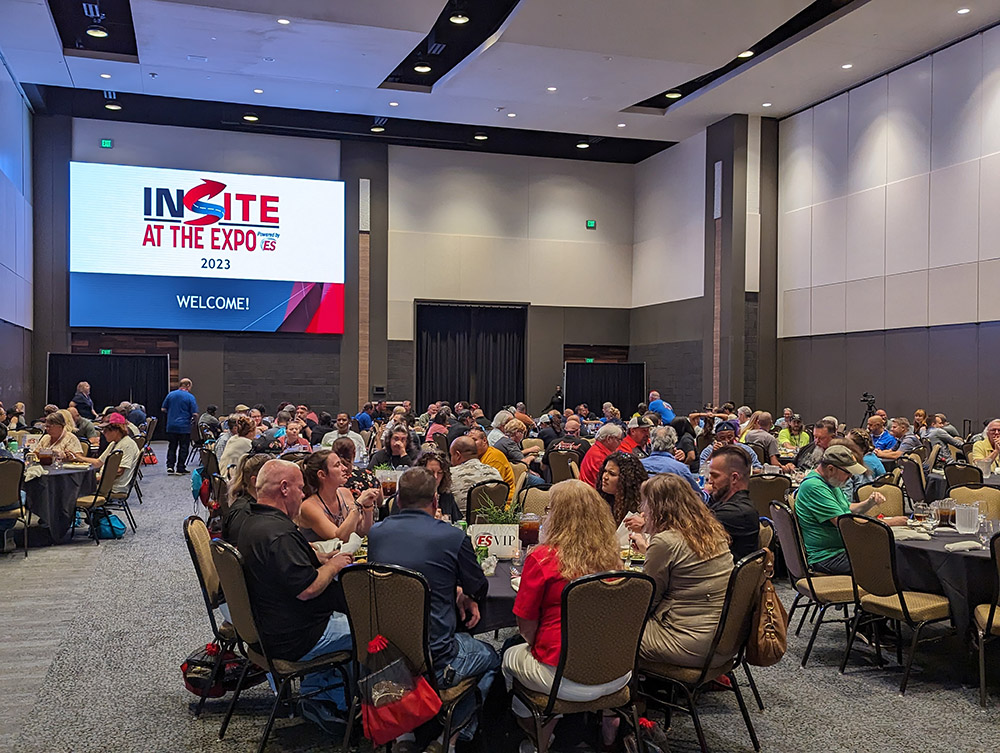 As with years past, the dinner provided leaders from ES an opportunity to acknowledge and thank all the men and women that make up our amazing community. During the event, Jason Williams, ES President and CEO, took to the stage to discuss what the future holds for our corner of the expediting industry.
Progress through partnership was the centerpiece of Jason's message, which was highlighted by the announcement of a new offering to the ES Community. To improve the lives of our community members, Jason announced the addition of a health insurance marketplace, found at ESHealthPlans.com, to the ever-growing number of advantages available when partnering with ES.
If you couldn't attend this year's event, Jason's message as well as insights from guest speaker Leah Shaver, are available on-demand.
The Importance of Proper Partnership Workshop
It's hard to beat an amazing event like the IN-SITE Dinner, but Saturday morning's workshop with ES Community members DeShawn Henry and Russell Jones, gave it a run for its money. The dynamic duo that was recently part of our Success In Trucking Podcast, hosted one of the most engaging breakout sessions of the weekend.
Over the course of 30 minutes, DeShawn and Russell told their story, had some laughs, and brought a unique perspective that only someone whose business is trucking can. From DeShawn accidentally leaving her trainer at a truck stop to the challenges of being new to the industry, they provided an unfiltered discussion of what it takes to be successful in expediting.
You can catch their full conversation below.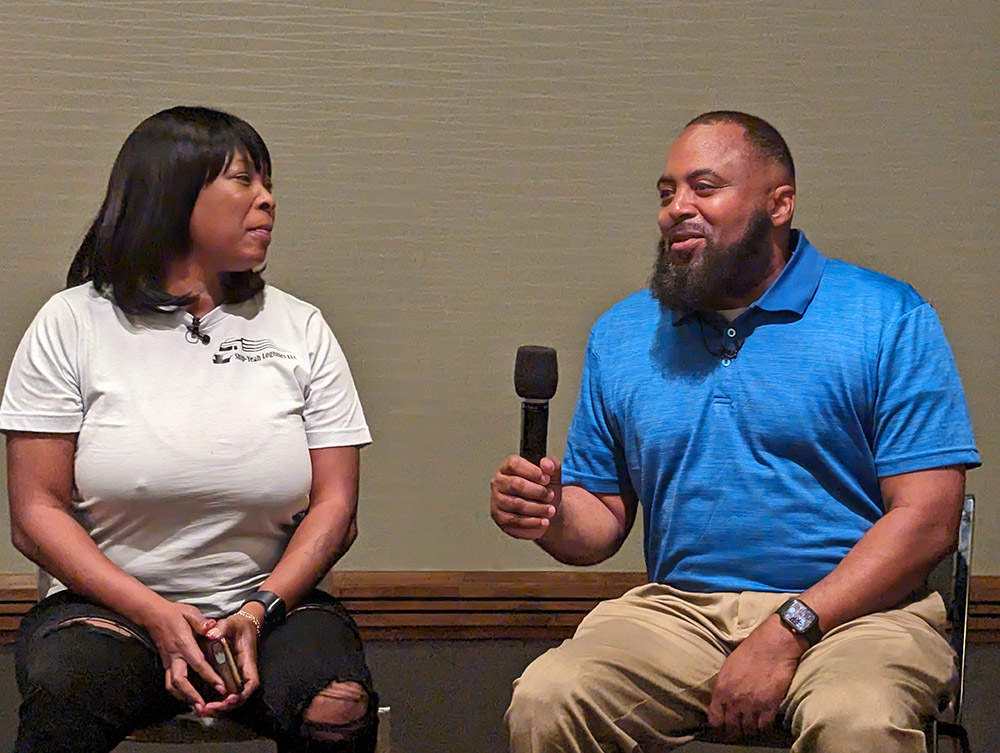 Industry Expert Interviews and Podcast
The Expo is the only event that is solely focused on the expediting side of trucking. Because of this, each year it provides unfettered access to grow & learn from industry experts, and we took full advantage of the experts in attendance. You can see their video interviews below and listen to podcast episodes that outline ES programs and services on the Success In Trucking Podcast.
DeShawn Henry & Russell Jones – Members of the ES Community
For those within our community that were able to attend, thank you for your continued support! For those that weren't able to make it, we hope that you join the ES team for future events.
Stay tuned for more exciting news and information from the ES team, including upcoming events and ways to connect.
If you have any questions about the information shared at the Expedite Expo or how ES can support you on your way to Success In Trucking, you can contact the ES team with your questions or call (877) 349-9303.