Contract Driver
The independent contract drivers who become part of the ES Community are provided with a wide range of program opportunities and a comprehensive set of support services – all focused on supporting each independent contract driver to achieve success in trucking.
Independent contract drivers within the ES Community have access to excellent, late-model equipment that is well maintained. At ES, we take the approach of looking at the entire transportation industry from the truck level upward. We have years of experience with multiple sectors of the trucking industry, and we understand the challenges that the men and women behind the wheel face each day out on the road. Learn more about how ES can support your business.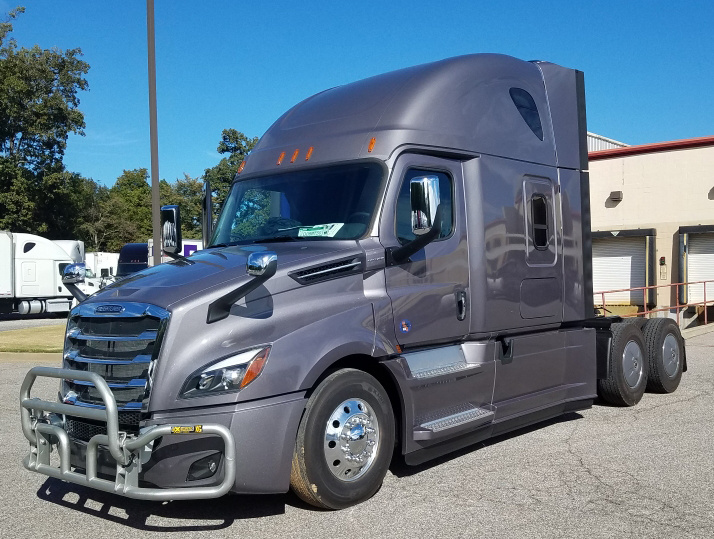 Through the ES Community…
Independent contract drivers are offered the opportunity to become truck owners and start their small businesses. Our Path To Ownership (PTO) program is unique within the trucking industry. We are able to seat independent contract drivers within trucks that ES owns, and the contractor then drives the truck for the ES partner motor carrier – under the authority of that motor carrier. The structure of our PTO program allows an independent contract driver the opportunity to "try it before you buy it," and it provides ES the opportunity to get to know the contractor and to evaluate if the contractor has the potential to become a successful owner-operator.
The Road to Success…
Every independent contract driver in the ES Community has an ES Service Coordinator as a primary point of contact. Our Service Coordinators are part of our commitment to helping contractors stay on the road to success in trucking. We provide 24-hour coverage with roadside assistance.
We offer:
The type of equipment utilized by independent contract drivers in the ES Community is dependent upon the availability of the equipment and the ES carrier partner the independent contract driver chooses. ES supplies equipment to the top tier carriers in the industry – all of which are non-forced dispatch. When independent contract drivers choose ES as your equipment provider, you will have the option of contracting with any of these carriers.
ES provides independent contract drivers with a range of opportunities within general trucking and expedited trucking. Independent contract drivers who are part of the ES Community have access to best-in-class Class 8 vehicles and straight trucks. Refrigerated, tag axle and lift gate equipped units are also among the equipment types that ES has available for independent contract drivers.
Get Started!
By submitting this form, I expressly consent to be contacted by an ES team member with materials regarding the services provided by ES via telephone, email, or text message. I understand that the calls and messages may be transmitted using an auto-dialing system.