Spotlight On Success: Cheryl and Andrew Anderson
Attitude, aptitude, and work ethic are cornerstones of the ES Community, and they are the pillars that Cheryl and Andrew Anderson have built their trucking company upon. The Andersons are proof that having a solid foundation for your business, a little know-how, and a strong support system can LIFT you up for success.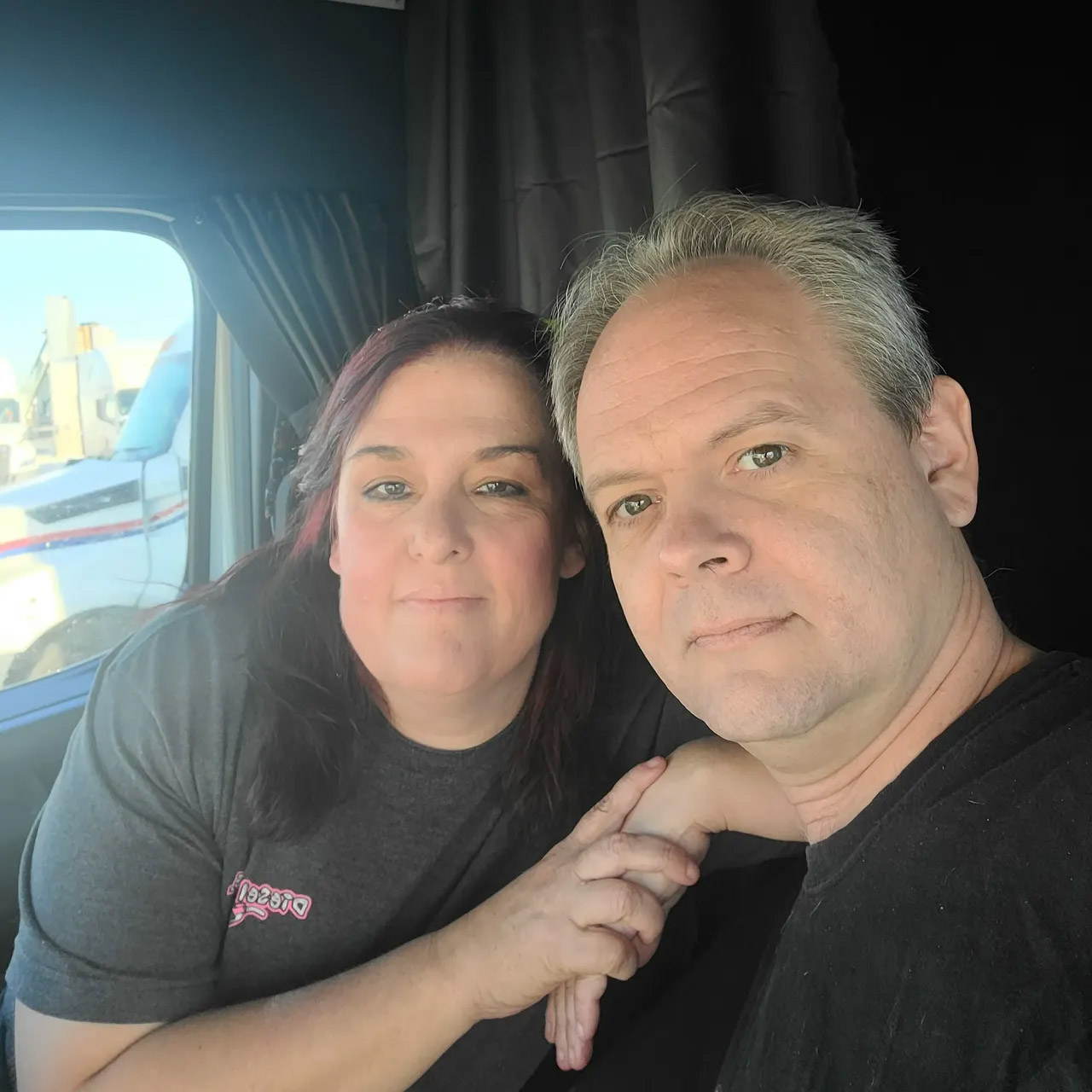 Cheryl and Andrew Anderson
Time in the Trucking Industry: 11 Years
Year they Joined ES: 2022
ES Community Carrier: Forward Air
Service Coordinator: David Neese
Fun Facts: The Andersons have always homeschooled their children, and it was their sons that helped give Cheryl the nudge to get her CDL and join Andrew on the road.
In many ways, the story of the Anderson's, who run MMOB Trucking LLC, is like many husband and wife teams in the industry. After years spent in agribusiness, they were ready for a change, and wanted something that would provide the freedom to build their own business and leave a legacy for their children. The road was calling and the Andersons were ready for the challenge.
After gaining experience as a company driver, and trainer, Cheryl joined Andrew in the truck. The opportunity to get out of a cubicle and build their business their way was a driving factor in choosing to join the ES Community. The Anderson's vision and experience eventually led them to the Women Owned Business Initiative at ES a year ago and the rest, as they say, was history.
The Andersons describe their start in the Path to Ownership program as "nerve wracking," but they knew what they brought to the table and knew that they could make it work with the right support system in place. Backed by Cheryl's experience in finance and marketing, they have branded their business and built their reputation, serving as the captains of their own ship.
As you will hear in our most recent Spotlight On Success, the road hasn't always been easy for the Andersons, but their positive attitude and a helping hand from the ES Community have allowed them to forge a path and build their legacy.
We are proud to have Cheryl and Andrew as part of the ES Community and are delighted to continue supporting them in their Success in Trucking.
Cheryl and Andrew Anderson
This Spotlight On Success shines on Cheryl and Andrew Anderson. In this most recent episode, you will hear the Anderson's story and how they became the captains of their own ship through hard work and a little help from the ES Community.