ES Moves Opportunity Forward with Forward Air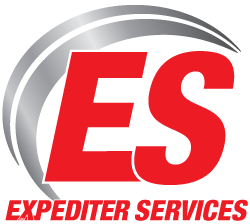 Expediter Services is pleased to announce that Forward Air is now utilizing the programs and services offered by ES and it's Success in Trucking effort to help keep and develop capacity.
Forward Air, based in Greenville, Tennessee, has been a leading provider of ground transportation and related logistics services to North America for air freight, expedited LTL, and the truckload market since 1990. According to Ryan Gilliam, Forward Air Vice President of Recruiting, the true value of Owner Operators holds high importance to the company. "The value of true Owner Operators is extremely important to Forward Air. As everyone in this industry recognizes, they are a hard-to-find and valuable resource that helps bring stability and much needed capacity to our operations."
Gilliam goes on to discuss how true ownership benefits both Forward Air and the owner operator. "There are a lot of lease purchase and truck ownership programs in the market that place the contractor at a disadvantage from day one. Ultimately, this structure is not a healthy arrangement for us as a carrier — and it's definitely not a healthy thing for contractors that are at risk of losing everything they have from a credit standpoint. These are major factors why we as a company were open to bringing ES on board as a way to add successful owner operators for stability. Their Much Better Alternative (MBA) to truck finance and Path To Ownership (PTO) offers real opportunity for ownership, which is good for us and the prospective owner."
"When Expediter Services approached Forward Air with their MBA and PTO opportunities, we saw an opportunity to gain access to a large pool of contractors from across the industry who have a desire to be true owner operators. Without ES's unique financial and ownership offerings, many of these potential owners would probably enter into an unfair lease purchase program. There truly is nothing in the market like the MBA & PTO. ES offers a great opportunity for anyone who wants to become a successful owner," said Gilliam.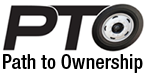 In addition to true ownership opportunities, Expediter Services offers Forward Air value when it comes to programs and support. "ES has helped us in other ways, too. They provide contractors the underpinnings and support to own a business, if they desire it. They truly have a unique basket of tools for success. Our brand recognition brings top tier drivers and traditional owner operators who own their own truck. Forward Air prides itself in providing the necessary freight environment for contractors to be successful, but we can't do some things. ES is there for them on a daily basis to serve these folks, leaving us time to do what we do best as a carrier. Our experience with ES has been a win-win-win," said Gilliam.
According to Gilliam, the Forward Air, ES collaboration is already showing results. "Since connecting with ES in September, we've recruited at least twenty five contractors to date who are now embedded with ES and working towards ownership. I'm sure their Path to Ownership will be successful."
Gilliam continues, "On top of our current efforts, Forward Air is also seeing a growing trend from women who are interested in becoming business owners. As a carrier, we support the Women in Trucking Association and Expediter Services' 150 women-owned business challenge and feel women play a vital role in the future of  Forward Air." (Read more about the WIT/ES 150 women-owned business initiative here.)
ES is working for You!
Call us at 877.349.9303 and Never Stand Alone.

Please visit us on Facebook.