Making the Right Choice for True Truck Ownership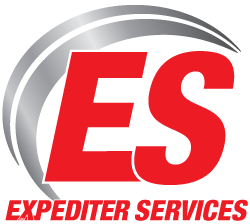 Recently, Spotlight News has shined the light on prospective Owner Operators who have abandoned Lease Purchases and gotten their MBA (Much Better Alternative) to truck finance through the Expediter Services Path to Ownership (PTO).
As you've no doubt noticed, there's a theme that runs throughout each of our stories: Lease Purchase agreements can be fraught with risks for the Leasee as they are most definitely set up to benefit the Leasor.

The ease of entry into Lease Purchase agreements make them tantalizing to the potential owner, as often there is little to no down payment, no credit requirements and minimum start up costs involved. But as we've seen time and again, Lease Purchases have a downside including high payments, little to no support and the virtual impossibility of paying off the lease, just to name a few.
This week's Spotlight highlights Jesse McCollough, an experienced Expediter who recently got his MBA (Much Better Alternative) to truck finance and parleyed it into a smooth running PTO (Path to Ownership) through Expediter Services. Here's his story of TRUE TRUCK OWNERSHIP.
SLN: Give us some background about yourself?
I drove a truck in the military for eight years. When I left the service, I looked around for the right opportunity with a company that treats its people right. After going through a few different firms, I finally landed at Panther after a recommendation from a friend. I've been with them now for the past two years. Once I caught on to the Expediting way of operating, it's been great and Panther is a wonderful company.
SLN: Tell us about you Lease Purchase experience?
My experience started with a Lease Purchase company, as I had plans to get onboard with a well-known trucking firm. But, that opportunity fell through. I decided to go ahead and get the lease anyway and got a brand new 2016 Freightliner Cascadia Evolution. I then went to work for a division of that same company I had looked at earlier.
Although the truck was new, it had some issues, but the company didn't want to help me fix anything even though the truck was under warranty. Talk about no support! On top of that, every time I called them they were rude and disrespectful. I was down for a couple of weeks due to various problems and of course, the payments never stop. It made it very hard to get ahead, especially with the way they  treat you on a personal level.
I wound up leaving that company, that truck and that Lease Purchase agreement and went to Panther. I found another Lease Purchase company and got into a different Lease Purchase agreement. This next truck was also a 2016 unit but it was used. And man, was that truck dirty when I picked it up! The thing is, I really wanted to be an Owner Operator and I just made the best of the situation.
SLN: What were the factors that made you look for a Much Better Alternative to a Lease Purchase?
There were several things actually. With the latest Lease Purchase company, they too were rude when I called them for help. Also, they take about $200 a week out of my settlement each week that went into a maintenance escrow account. But any time I needed work done on my truck, it was like pulling teeth to get them to use the money from my maintenance account to get my truck fixed or even perform routine maintenance.
After finally getting approval to have work done on my truck, they then dictated what kind of tires or parts needed for the repair or maintenance. It was like I had no true ownership. The way I look at it, that's my money in my maintenance account and I should be able to use it how I please for my truck. I did not like the way this was structured at all. I wound up turning that truck in and drove for an owner at Panther. I still had money left in my maintenance account with the Lease Purchase company and I never did get that money back. They wouldn't return it. After that I was done with the Lease Purchase thing.
SLN: How did you get hooked up with Expediter Services and their Much Better Alternative to truck finance and their Path to Ownership?
I've known about Expediter Services for a while because I know several Fleet Owners who have a number of straight trucks  operating under the ES umbrella of companies. I had also heard through the grapevine that ES was positioning itself to support the general trucking market. I spoke to someone with Panther who had taken the Path to Ownership and contacted ES myself to see what my options were for becoming a true owner.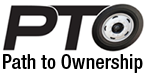 SLN: Tell us how ES helped you take the Path to Ownership?
First I contacted  Danny Vernon at Expediter Truck Sales and asked questions about ES and about the process of buying my own truck. I also spoke with Steve Kochensparger at Expediter Equipment Finance and got into a real in-depth conversation with him about the finance process. It was important to me to know and understand every single aspect of the purchase because I did not want to get into the same problems I experienced with the Lease Purchases I'd been involved with in the past. They both were really helpful and were straight up with me about everything. It was a great change of pace to speak with people who treat you with respect and actually talk to you and show a real interest in your success and well being. Steve sent over the paperwork and everything was straight forward and completed in a timely fashion. The entire process was easy and efficient.
SLN: Tell us about your truck buying experience?
When I spoke with Steve Kochensparger I had mentioned that I wanted another Freightliner because I like these trucks very much. Danny Vernon had sourced one for me and suggested that i look at the Volvo 780 as well. I went to a Freightliner dealer and checked one out and was left a little disappointed. There were some things that I didn't like about the new model. As Danny suggested, I looked at the Volvo and man, that truck was nice! After all these years as a trucker, I had never been in a Volvo. Also, I had never driven an automatic or had an APU. The Volvo had everything, a large factory sleeper and more, so that's what I got and I love it. The APU (a ThermoKing TriPac Evolution) is great. It saves on fuel and is a terrific accessory.
In the short time I've done business with Expediter Services, I've developed a relationship with Steve and Danny, and I know if I have questions or problems with my new truck, I can call anyone at ES and get answers and real support. The contrast between true truck ownership through ES and a Lease Purchase is like night and day. I only wish I had taken advantage of the true ownership opportunities offered by ES a long time ago it would have saved me a lot of heartache and money.
SLN: What is it like being a true Owner Operator?
When I make payments on this truck, it's going toward something that is actually mine. Unlike a Lease Purchase, I can truly pay off this truck and at the end of the agreement I can keep it or do whatever I want to with it because I will own it. I could never say that about a Lease Purchase. And when it comes to maintaining my truck, I make the decisions about equipment, not someone in an office somewhere who doesn't really care about me or my business.
The benefits through the ES Owner Operator Program are helpful too. The Insurance and fuel card are a great savings and I don't have to hassle with paperwork because ES takes care of that for me. I've been in my new truck for just over a month and I can already see the financial benefits of being an owner. I'm looking forward to truly working for myself with support from ES.
Stay tuned for even more true stories of True Truck Ownership in upcoming issues of Spotlight News.
ES is working for You!
Call us at 877.349.9303 and Never Stand Alone.

Please visit us on Facebook.