Stepping Off the Lease Purchase Merry-Go-Round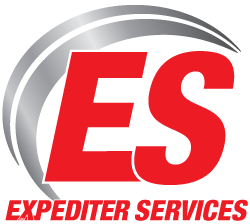 We continue our series about how more and more contractors are moving away from Lease Purchase agreements and into a Much Better Alternative (MBA) to truck finance with Expediter Services Path to Ownership (PTO).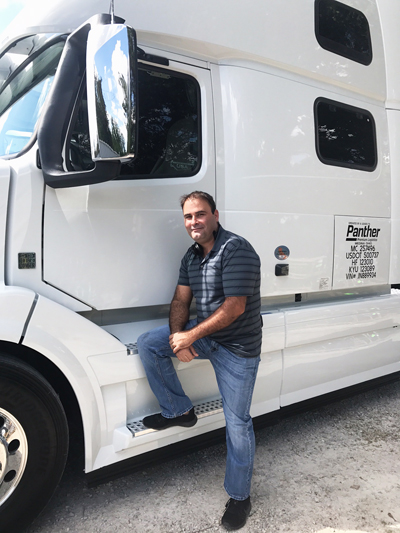 The low barrier to entry with little to no down payment, no credit requirements and minimum start up costs make Lease Purchases an attractive proposition for the would be owner. But as you'll see in our latest story (as indicitive of the growing trend), Lease Purchase agreements can be fraught with risks for the Leasee as they are most definitely set up to benefit the Leasor.
However, there is a solution to the Lease Purchase predicament that offers TRUE TRUCK OWNERSHIP. It's called the Much Better Alternative (MBA) to truck finance utilizing the Expediter Services Path to Ownership (PTO). Just ask Jonathan Holden, a veteran contractor who recently got his MBA from Expediter Services to become a true owner.
Jonathan Holden's Path to True Truck Ownership
SLN: How long have you been in the trucking industry?
I've been in trucking for just over thirteen years and in Expediting for seven of those years signed on with Panther as my Carrier. I made the move into Expediting because it afforded me a better opportunity to earn more money. It was the right career path for me.
SLN: How did you get started with Lease Purchases?
The reason I got into Lease Purchase agreements was because they're easy to get into. I also had the opportunity to walk away from the lease. But at the same time I was paying a lot of money each week to be in it — a lot of money!
I've been in three Lease Purchases over the years. A friend told me about how easy it was to get into: no down payment and no credit check. As I said, they're easy to get into, but you pay a price for the ease of entry into a Lease Purchase.
SLN: Besides having to pay exorbitant weekly payments for your Lease Purchase, what are some of the other downsides?
There are quite a few downsides actually. To start with, you're almost an Owner Operator, but not quite because you don't have full control and you never can pay off your truck. If you were ever able to actually pay it off you'd spend at least three times what the truck is worth. But in reality you probably will never pay it off. This makes it difficult and frustrating to be in one of these agreements. You feel like you're signing your life away and at the end you're left empty handed.
My weekly payment was high and of course it never stops, but the total true cost of ownership was extremely high. If you ever had a break down, you were really put into a bad position because there was no help or support. Since my Lease Purchase truck was used, it had a higher repair and maintenance cost and less fuel economy. On top of this, you can never go home and visit with your family because the payments stack up so quickly. If you do spend a week at home, you're in the hole and playing catch up because of the inflated costs of the agreement. It's a vicious cycle.
It was my desire to be an Owner and make my own decisions that ultimately got me into Lease Purchases. But the way they're structured it's virtually impossible to be your own boss and control your own destiny.
SLN: Speaking of being your own boss and controlling your own destiny, how did you hear about ES?
I called my representative at Panther to see what my options were for purchasing a truck. The lease purchase company I was associated with was having some major problems and were trying to change the rules, and I didn't want to continue down this path. I went over the options for true truck ownership with true bank financing and ES was the best choice for me. So, I contacted ES and the rest is history.
SLN: Tell us about the transaction of purchasing your new truck and finding the right truck for your business?
I contacted ES and spoke with Steve Kochensparger at Expediter Equipment Finance. I must have kept him on the phone for over an hour asking questions. I wanted to make sure I was making the right decision regarding the Path to Ownership.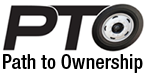 ES also asked me what kind of truck I wanted. I told them I wasn't picky and wanted a truck with low maintenance that got good fuel economy. Danny Vernon at Expediter Truck Sales emailed me practically every single day a list of trucks that were available or that were coming in. There were many to choose from. ETS showed me the prices, features and options available for each unit. They were very thorough and as a result I knew exactly what I was getting. It was such a difference from getting a Lease Purchase vehicle. The Lease Purchase option really isn't much of an option. You're stuck with what they have and that's it. The trucks I had been getting were used and cost me more than $40,000 a year in repairs. Not good!
Expediter Truck Sales found me a brand new 2018 Volvo 780 with a ThermoKing TriPac Evolution APU and a seventy seven-inch factory sleeper . I've been in the truck for over a month and it's amazing! It gets great fuel mileage, I don't have to worry about maintenance issues and everything is brand new — and it is a true ownership proposition with ES. It's such a difference being a true owner of your very own truck. If you're looking to become a true owner and step off of the Lease Purchase merry-go-round, you need to contact Expediter Services and get your MBA and take the true Path to Ownership (PTO).
Stay tuned for even more true stories of True Truck Ownership in upcoming issues of Spotlight News.
ES is working for You!
Call us at 877.349.9303 and Never Stand Alone.

Please visit us on Facebook.