Breaking the Chains of the Lease Purchase Agreement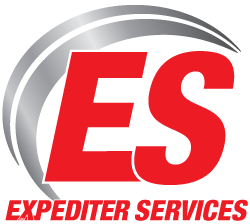 For over a decade, the trucking industry has institutionalized the lease purchase agreement for drivers looking to become owners. In many respects, the lease purchase was one of the main options truckers could qualify for due to the demanding requirements stipulated by lenders.
According to USA Today, these agreements have had varying success in regards to their effectiveness and the capability of the leasee to balance work load with their ability to pay off their "purchase". In some instances, there have been abuses, with drivers being taken advantage of by the often unfavorable terms of lease purchase agreements.
The good news is that the market is beginning to rectify the shortcomings of these agreements. One company in particular, Expediter Services, is taking a leading role in providing a Much Better Alternative to lease purchase agreements with true ownership opportunities. ES Vice President of Operations, Jeff Tacker, shines the spotlight on how drivers can become owners through their innovative MBA (Much Better Alternative) to traditional finance and lease purchase agreements.
SLN: What is a Lease Purchase agreement?
In a nutshell, a lease purchase agreement is a binding contract set up as a lease with an option to buy or purchase a truck.
SLN: How did Lease Purchases become so widespread in the industry?
Lease Purchase agreements became pervasive for a number of reasons. First, these agreements represent a low barrier to entry for the driver with little to no down payment, no credit requirements and minimum start up costs. Couple this with a Carrier's need for capacity and you have the perfect Lease Purchase storm.
SLN: What is the downside of Lease Purchase?
Unfortunately for the leasee, Lease Purchases suffer a high rate of failure. I've seen statistics that place the failure rate as high as 87%. Another interesting fact is that most Lease Purchases are structured to make their money on turnover, not stability. So, it's set up with bad intentions from the start. Another downside is that usually once the company has a driver under contract, there's a high potential for abuse that leads to treating the driver unfairly. It's a system fraught with perils for anyone entering into these type of binding contracts.
SLN: Are all Lease Purchases bad?
I can't definitively say that all Lease Purchases are bad. But I have yet to see a good one! I truly believe that when a driver is looking at a Lease Purchase it's like they're comparing which type of cancer is better to have. In the end, there really is no good choice until now.
SLN: How can someone in a Lease Purchase get relief?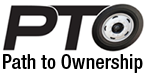 If you're in a Lease Purchase, give our team a call. We have partner motor carriers that are supported by our comprehensive owner operator program, which includes access to Expediter Equipment Finance. Drivers can enter into our PTO (Path to Ownership), which is the MBA or Much Better Alternative to truck finance. It's the best relief in the market when it comes to getting the Lease Purchase monkey off your back (or the chains from around your legs).
SLN: Who can qualify for the ES PTO?
People with a good attitude, a good work ethic, an established work history with one of our proven partner motor carriers can qualify for our Path to Ownership. We're always glad to help drivers become owners. It's what we do every day.
SLN: What is true ownership?
True ownership means your name is on the title. With ES, we understand that your truck is your business and we believe in being up front and transparent about every aspect of getting you into the right truck for your application. When new owners have utilized our Owner Operator program, coupled with one of our partner carriers, the success rate of ownership has been over 98%.
SLN: What sets ES apart when it comes to purchasing a truck?
Since 2006, ES has built a family of companies, including: Expediter Management Services, Expediter Insurance Services, Expediter Equipment Finance and Expediter Truck Sales, to support independent contract drivers, owner-operators and fleet owners. This means ES is here to support you at every level, so you Never Stand Alone. No other company in the transportation industry brings together the resources to create economies of scale and back office support to help you succeed like we do.


SLN: How does someone begin the process of transitioning from a Lease Purchase into the ES PTO?
All you have to do is contact our team at 877-349-9303 or visit us on the web a expediterservices.com. We can help you start your Path to Ownership right away.
 
SLN: Compare and contrast the Lease Purchase versus the ES PTO (Path to Ownership)?
To put it simply, there really is no comparison to the ES Path to Ownership and Much Better Alternative to truck finance, and the contrast could not be greater. We offer true truck ownership — and ES actually wants you to succeed! Call us today to get started on your Path to Ownership.
Thanks, Jeff, for helping us understand Lease Purchase agreements and how ES can help drivers into the position of real truck ownership. Break the chains of your Lease Purchase by calling the ES team today at 877-349-9303.
Stay tune to hear about success stories of owners who broke the chains of Lease Purchase agreements with ES's Path to Ownership and MBA (Much Better Alternative) to truck finance.
ES is working for You!
Call us at 877.349.9303 and Never Stand Alone.

Please visit us on Facebook.