From Lease Purchase to True Truck Ownership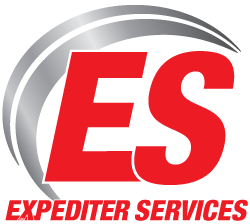 For Drivers looking to become Owners, the Lease Purchase agreement has been a staple of the trucking industry for over a decade. Although these agreements are often risky and fraught with the potential of abuse for the Driver, the low barrier to entry with little to no down payment, no credit requirements and minimum start up costs make these offers attractive to many potential owners. Even though lease purchases have been easy to get into, the structuring of these agreements are stacked against the leasee.
Finally, there's a solution to the perils of the Lease Purchase agreement that offers TRUE TRUCK OWNERSHIP. It's called the Much Better Alternative (MBA) to truck finance utilizing the Expediter Services Path to Ownership (PTO). Just ask Steve Wilson, a seasoned contractor who recently got his MBA and put his PTO in high-gear to purchase his own truck.
Steve Wilson's Journey to True Truck Ownership
SLN: Give us some background on your experience in the industry?
I've been a truck driver for ten years and an Expediter, signed on with Panther as my Carrier for the past eight years. I've thoroughly enjoyed every minute of my career in Expediting because you never know what the next load may be or where it might take you. Thankfully I got associated with a good motor carrier like Panther at the start and our relationship has been very fruitful.
SLN: Tell us about your Lease Purchase experience?
At the time, one of the only options available to me was a Lease Purchase. It was simple to get into the Lease Purchase agreement, but it was a real hassle to have to travel to Indianapolis and then try to find a decent truck. The Lease Purchase company had available certain trucks that you could chose. I thought I was lucky when I got a 2015 Kenworth. The trouble with this situation is that you really don't know what you're getting. The company says they inspect it and DOT it, but I had some issues with the truck — and when you get out of warranty, the repairs are totally on you. I know this is also the case when you buy a truck, but with the Lease Purchase, you don't have many options or control and most all of the trucks are used and some are used very hard. Not to mention that they don't have APU's creating even more issues.
Another downside is that you have a high payment for a used truck. This is the result of an inflated pay back which includes an extremely high cost of funds and added fees (total true cost of ownership is extremely high in a Lease Purchase).  Thankfully, I was in that agreement for only two years. There were other drawbacks, too, like the hassle of getting the truck back to Indianapolis and checking it in. Then I would have to fly home on my dime. As you can see, there are a lot of costs involved that came out of my pocket.

SLN: How did you hear about ES and their MBA (Much Better Alternative) to truck finance?
I was having issues and concerns with my truck and problems with my overlying Lease Purchase agreement. I heard about Expediter Services who had solutions for my success. That's when I called Jeff Tacker at ES. I learned about their support programs and discounts to help me run my business. I also talked to him about my desire to purchase a truck and be a true owner. I was really pleased with how they were able to help me find the truck that I wanted and everything has gone smooth ever since. This really was a Much Better Alternative.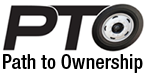 SLN: Tell us about the process of purchasing your truck?
The Path to Ownership at ES was super simple. I filled out some paperwork for Expediter Equipment Finance and waited on a phone call to get approval. The unique thing about ES is that they look at the person, not just your credit score. They saw that I had a good track record as an earner and put their faith in me that I would be successful being affiliated with a good carrier under their program such as Panther. Things have been going smooth ever since.
ES also let me pick out the truck that I wanted. Danny Vernon, Expediter Truck Sales Manager was in touch with me throughout the process. I told him what I wanted and they found it, a 2018 Volvo 780 with a Thermo King Evolution Tripac APU. The brand new truck was delivered to me in Southaven, Mississippi, and I could not be happier. We're in the process of delivering our third load in the truck and it's going great.  Things are working out exactly as ES promised. I'm enjoying the perks of true truck ownership.
Stay tuned for even more true stories of True Truck Ownership in upcoming issues of Spotlight News.
ES is working for You!
Call us at 877.349.9303 and Never Stand Alone.

Please visit us on Facebook.