October 2, 2018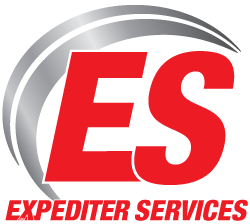 There's been a lot of buzz surrounding ES's
150 Women-Owned Business Challenge. Since January of this year, the initiative has helped women start 50 new, small businesses and the trend is building to meet the the 150 goal in the very near future. Spotlight News sits down with Jeff Tacker, Chief Operating Officer and Executive Vice President with Expediter Services to get the latest news and to learn even more about the success of the challenge.
How can I qualify for your truck ownership programs and how does your financing work?
First of all, I want you to know that a major focus of our company and the 150 Business Challenge collaboration with the Women In Trucking Association is to provide people the opportunity to enter the trucking industry and to find success by building their own small businesses. Specifically, when we are talking about the 150 Business Challenge, it has been designed primarily to create ownership opportunities for women seeking to become owner-operators. As we launched this specific program, the majority of the interest we have seen has come from professional drivers who already hold a CDL.
When looking at all the opportunities that ES offers, the answer as to how can I qualify for truck ownership programs covers a lot of territory. ES has a Path To Ownership program that is set up to work with professional drivers in a number of ways. We provide opportunities that allow professional drivers to make sure that you like the motor carrier, and that you like us. We also want you to be comfortable with the equipment type, as we offer options with either tractors or straight trucks with DOT-approved sleepers for OTR applications. Our approach allows the participants in the 150 Woman-Owned Business Challenge to get to know the motor carriers in our network and to experience the range of discounts, services and support ES provides the members of our community. ES has programs to give you the opportunity to gain first hand experience while working toward truck ownership. We allow you to try it before you buy it. For professional drivers looking to move into truck ownership, ES provides the chance to get a feel for the lifestyle of being out on the road and working with a leading carrier. On the flip side, this approach allows ES the opportunity to get a sense of your attitude, aptitude and work ethic – all of which serve as significant factors in our decision-making process for financing small businesses and offering the best path to truck ownership.

When it comes to financing, we are a very unique company. We are a relationship lender, and we make our decisions based on someone's attitude, their aptitude and their work ethic, in addition to their work history with specific motor carriers. We're not concerned with a credit score. We are concerned with the person who is behind the credit score.
Let's face it, at times bad things can happen to good people and sometimes their circumstances are out of their control. When their credit rating isn't optimal, it limits their choices when it comes to financing a truck and they often turn to a lease-purchase agreement seeking pseudo-truck ownership. We also work with a lot of people whose first try at truck ownership was through a lease-purchase or similar type offering. We know that a lease-purchase can put people in a position with an extremely high hill to climb and with a great deal of weight on their back. Most times, being in a lease-purchase means that people are placed in a position where they can never get over the crest of the mountain and find success in order to do better for themselves and their families.
We have found that you can get a really good window on how someone's small business will succeed or not based on their work history and their work ethic. The simple fact is that good people like to work hard and be successful. But we all know that it rains on the just and the unjust. We live in a world where it seems like we are all just one or two phone calls away from something taking place that could put us in a position where we might not be able to obtain traditional financing.
Now, I want everyone to understand that, while we do use traditional financing instruments, we have chosen to be a relationship lender. For instance, our credit box is different. We don't place weight on a credit score as a traditional lender does. We buy into the person and we find out who they really are.
The goal of our company has always been to help generate small businesses and service those small businesses. We are an equipment and financial services provider. What we have done is to align ourselves with independent contract drivers, owner-operators and fleet owners. With ES, you will Never Stand Alone!
We have set our program up to be a win-win-win: To be a win for the independent contractor, to be a win for the motor carrier and to be a win for us. All of this in our view creates a big win for the whole industry. This is especially true for anyone who is in a segment, or a class that needs help overcoming obstacles and needs an opportunity to build a business – an opportunity that, in many cases, might not be available through traditional approaches. And that speaks, in part, to what we are doing through the 150 Business Challenge.

At the end of the day, a central goal of our company and the programs we offer is to help people and to service their needs. We want to bring that forth in everything that we do. Our success as a company is directly dependent on the success of the contractors and their small businesses within the ES Community. We have intentionally chosen to align ourselves with the small business owners in the ES Community in ways that will place them in the best position for success within the directions that they have chosen.
The doors of opportunity are always open at ES. If you want to start your own small business in the trucking industry, we can not only help you find the equipment and financing that you need to get started, but we will walk with you every step of the way and provide the kind of support you'll need to achieve success.
To learn more about program qualifications and financing with ES, please click here.
What is the difference between the truck ownership programs at ES and the other truck ownership programs in the market, including typical lease-purchase programs?
Let me start by saying that the difference is as great as night and day between what people will experience with our programs that offer true truck ownership and the other programs available in the market today. This is particularly true when you compare our truck ownership programs to similar programs in the market. And while the lease-purchase has become familiar across the industry, there are now several other roads that you can take to truck ownership.
At ES, we are continually studying what's taking place in the new and used truck markets, and we have been able to use our industry knowledge and our experience in building relationships with some of the leading equipment manufacturers in trucking. As a result, we are able to offer professional drivers innovative equipment ownership opportunities. These opportunities afford a lower overall operational cost when compared to other options available in the market today.
In the 150 Business Challenge initiative, you'll have competitive, market-rate financing with a defined payment schedule over a specified term and you'll own the truck. (Typically, the participants in the 150 Business Challenge are setting up their payment schedules mainly on a four-year or five-year term).
In a typical lease-purchase, your payments could be extended over an extremely long period of time at high rates and with fees that drive up the total cost of ownership. For those people who can keep up with the payment schedule and make any balloon payments that may exist at the end of the lease, they'll end up with an older piece of equipment, typically with high miles, with higher repair costs and increased fuel consumption.
We will quite often have conversations with people who are taking a look at the programs ES offers and the other truck ownership programs that are available in today's market. One of the key points we always stress during these discussions is the need to examine the total cost of ownership. As an owner-operator, you are not just buying or financing a truck. You are running a business, and you have to look at the total cost of what it will take to own the key operational element of your trucking business. Of course, that's your truck, and that brings us back to the total cost of ownership. One of the things we stress with professional drivers examining our programs at ES is that it's important to keep in mind that the total cost of ownership goes well beyond the amount of your weekly truck payment. The total cost of ownership involves looking at what it will cost you over the life of the loan. Will you have increased payment costs and higher fees over the life of the loan? How long is the term? Is it an extended period of time? Over the life of the loan, will you see a decrease in the miles per gallon with your truck? Have you budgeted for increased repair and maintenance costs that come with older higher-mileage equipment?
At ES, we have built our ownership programs, our support systems and vendor network along with our ES community with a focus on the total cost of ownership – always working to put the participants in a position where they can best leverage the investment in the truck while maximizing the profitability for their small business.
In addition to the advantages ES offers with financing and equipment, the 150 Business Challenge (and all our ownership programs) offers the kind of business and operational support, as well as network discounts, that are unique to the trucking industry. We are placing the participants with some of the best carriers. We spend time with those carriers to make sure that their operations are set up to provide the best opportunity to achieve consistent profitability in running their businesses. ES is not a motor carrier. The participants in our programs run under the authority of the individual motor carriers within the ES Community. For the 150 Business Challenge, we are proud to be working with Forward Air and Panther Premium Logistics, a Service of Arc Best. As members of our community work with the carriers on an operational level, we are able to support those contractors with tools, benefits and advantages. Each member has access to the discounts in our fuel network, to insurance programs and to maintenance resources as well as to a range of business support and back-office functions.
Here's one of the most important points you should know about the efforts of ES to create ownership opportunities for professional drivers. We are focused on the success of the participants in the program. We can't be successful unless you are successful. The bottom line is that we focus on your bottom line.
To learn more about the positive difference you can experience with the truck ownership programs available through ES, please click here.
What types of equipment does ES have available? Can I trade my old truck for a new truck?

At ES, we work with Class 8 tractors and straight trucks. The equipment is state-of-the-art, and we work with the leading brand names in the industry. We have established a strong working relationship with several of the leading truck dealers in the country, providing us with a consistent pipeline of equipment available for those joining our community. All the equipment available in our truck ownership programs, including the 150 Business Challenge, features some of the most competitive pricing found in the market today.
We do have a process in place to work with trade trucks through the dealer network in our ES Community. When it comes to trading trucks, there are a number of factors involved that must be considered. We will be glad to discuss those with you when you call us.
For the 150 Business Challenge, as well as the other ownership programs available through ES, we are able to offer new Class 8 tractors featuring automatic transmissions and APUs. We also have straight trucks. ES is able to offer individuals their choice between brand-new tractors or late-model, low-mileage straight trucks.
Our expediter-specific equipment offers access to factory and custom sleepers, including those designed to specialize in dry-freight or refrigerated loads. As I mentioned earlier, the trucks available from the ES Network are backed with a maintenance support program.
Part of the ongoing work at the ES Network is our dedication to testing equipment. We are continually evaluating the specifications of the trucks. By looking at what's available and what's possible from an equipment standpoint, we can offer you options that best fit the segment of the industry where you choose to operate.
And don't forget, The 150 Woman-Owned Business Challenge is just one of many opportunities ES offers. We can help everyone, whether you're a driver wanting to become an owner, an owner wanting to start a fleet or a fleet owner looking to grow your fleet.
To learn more about the equipment options available through ES, please click here.
ES is working for You!
Call us at 877.349.9303 and Never Stand Alone.

Please visit us on Facebook.