August 27, 2018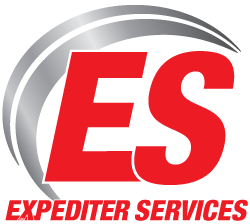 When it comes to owning a transportation business, it pays to be flexible and forward thinking. In this issue of Spotlight News, we shine the light on Robin Edmonds and her husband and business/driving partner, Randy.
The Edmonds are experienced transportation professionals who left a lease purchase agreement to access the opportunities provided by ES. They moved their business forward and took the Path to Ownership (PTO) and got their MBA (Much Better Alternative) to truck finance. Read how they made the transition to true truck ownership below!
How did you and Randy get started in transportation?
Randy was driving a truck when I met him. He's been driving since the 80's, so he's been in the business a long time. I started riding with him and decided that if I'm going to be riding in the truck, then I'm going to learn how to drive. He taught and trained me. That was in 2003 and we've been together ever since.
Tell us how you chose Forward Air as your carrier?
Our history with Forward Air actually has two parts. We owned a truck straight out and worked for a company pulling really heavy loads. We were looking for a way to transition into hauling lighter loads because the truck was older and had a lot of miles on it. We did research and found Forward Air. They offered a lot of things that appealed to us, such as better rates, better freight lanes and lighter loads. They were just what we were looking for in a carrier. We started in 2013 and stayed with them for a couple of years and left to pursue another opportunity hauling the mail. But as you'll see, we wound up coming back to Forward Air and taking ES's Path to Ownership & MBA (more on that later). They're a great company to work with and they're a good fit for our business.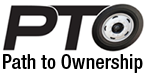 How did you wind up in a lease purchase agreement?
The truck we owned had over a million miles on it and it was time to let it go. At the time we were hauling mail and needed another truck. We decided to get into a lease purchase. It was easy to get into — but believe me, it was not easy once we started driving that truck. It had over a five hundred thousand miles on it and it was always having problems. Whenever we tried to contact the lease company for help, they would not even talk to us on the phone. And even though we were paying money weekly into a maintenance escrow account, we wound up spending our own money to get the truck fixed. They left us no choice, it was either pay the maintenance costs ourselves or be down and not make any money. The situation got so bad that we eventually had to walk a way from the lease and the truck. Dealing with our lease purchase was a fiasco. On top of that, there's just no beneficial way to pay off the lease.
Since we had a good experience before driving with Forward Air in the past, we contacted them about driving for them again. Our recruiter told us about several options for getting into a truck and we chose ES's Path to Ownership (PTO) and their Much Better Alternative (MBA) to truck finance. Since we didn't want to get back into a lease purchase again, the PTO and MBA seemed like a great choice.
Tell us about your experience taking the Path to Ownership and getting your MBA?
We called ES and spoke with Danny Vernon and told him about our desire to own our own truck. But we didn't want to own just any truck, we wanted a truck that wasn't white! Danny worked with us and the Volvo dealer to find a blue truck that the factory calls "smokey mountain blue", it's beautiful! The process took a little longer because of our color request, but this is what we wanted. Danny sourced a 2019 Volvo 860. It has a lot of amenities: a large sleeper that we can even stand up in, a large refrigerator and a Thermoking APU that helps us save money on fuel. In case you haven't already guessed, we love the truck!
Once we sourced our truck, Danny put us in touch with Steve Kochensparger at Expediter Equipment Finance. We submitted our paperwork and before long we were approved. I can't tell you just how impressed we were with ES taking our earning ability, work history, aptitude and attitude into account when it came to getting our approval. Throughout the entire transaction, the folks at ES were open and truthful. They kept us informed about the PTO/MBA programs and even helped us learn about their support services and discounts, too, so we Never Stand Alone.

There's another part of our story that I want people to know. When we first approached ES about taking the Path to Ownership — we didn't have a truck at the time because we had just turned in our lease. ES stepped up and let us drive one of their trucks (utilizing a revenue split) until our new Volvo was ready. You meet a lot of people in the trucking business who will tell you anything to get you to come on board with them and most of the time what they tell you isn't true. But ES is definitely the exception to the rule. Everything they told us was true and they kept their word. That's something you just don't find everyday in this business.
Are you seeing any changes to your bottom line?
Absolutely! We've been in our truck since July eighth and we're already seeing savings. Our note on this truck is lower than the note we had on our lease purchase, so we'll be pocketing that money every month now. Also, the truck gets excellent fuel mileage and ES's fuel card helps us save even more. Our new truck has a 500,000 mile warranty, so we're covered on maintenance costs for a while, too. Overall, our decision to become true owners through ES's Path to Ownership is a very good thing for our business.
A Women in Expediting's Perspective
What's it like being a women in the transportation field?
When I first got started in the business, you didn't see just a whole lot of women. Over the years I've seen that number grow quite a bit. More women are seeking the excellent opportunities that transportation has to offer. I think ES's support of the 150 Women-Owned Business Challenge is the kind of message and opportunity women can utilize to become self reliant and independent. (Read more about the WIT/ES 150 women-owned business initiative here.)
How do you and Randy share tasks associated with your business?
Randy and I both drive. I drive the
day shift and he drives at night. We both prefer driving during these times. I do most of the paperwork and he takes care of the truck. Everything we do is a balance.
What advice would you give to women who want to get into transportation?
I would encourage women to look at the opportunities transportation has to offer. Do you research and access those opportunities. Women have a different skill set and talents to bring to this business, which I think are a real asset.
What about the future?
Randy and I are working to generate an income that will allow us to pay for our new house with cash. We will then focus on paying off this truck and then expand into purchasing a couple more trucks. I think being a small fleet owner would give us the income and flexibility to do the things we want to do as our business goes forward.
ES is working for You!
Call us at 877.349.9303 and Never Stand Alone.

Please visit us on Facebook.