Finding the Right Path for Opportunity and Ownership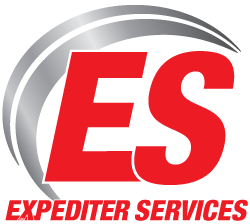 Daymond and Rebecca Box each acquired a love for transportation at an early age. Their paths finally came together as husband and wife and as a successful driving team after finding the right carrier and ES's Path to Ownership (PTO). Read on to see how their path led to Success in Trucking as new truck owners who got their MBA (Much Better Alternative) to truck finance.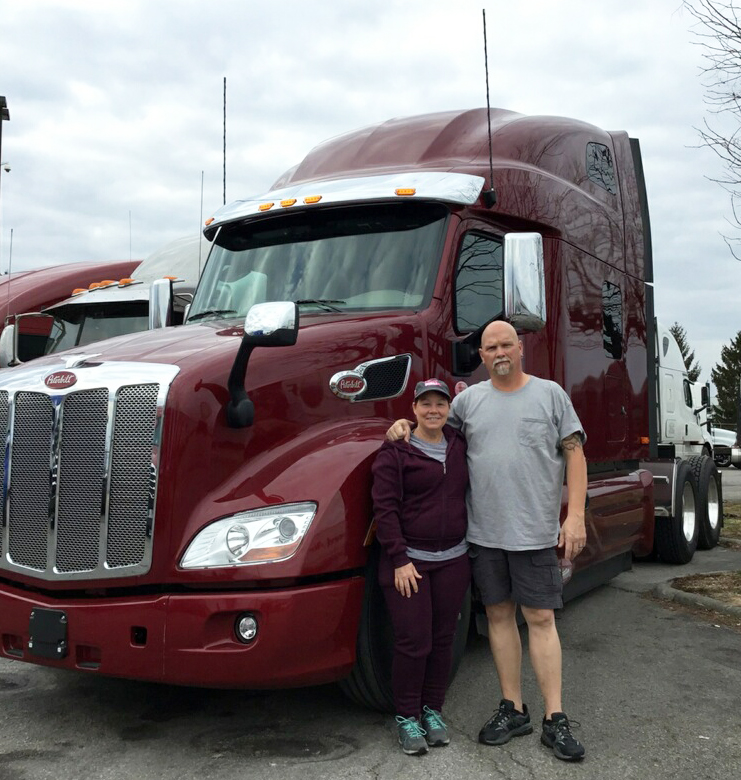 Daymond, how did you get started in transportation? You could say my love for transportation started when I was eleven years old and my dad grabbed me by the seat of my britches, threw me in the truck and said, "drive". I grew up driving a truck and it turned into a career that began professionally in 1985. I started out in construction hauling belly dumps, asphalt and fuel. Later I moved into oil field construction and even took a management position for a couple of years after that. But with a growing family, I came back to driving a truck. In the mid-nineties, I bought my own truck and ran it for a number of years. I sold that truck and went another direction after a few bad experiences dealing with some trucking companies that didn't live up to their promises. I've always been the entrepreneurial type and have kept my eyes open for opportunities.
How did you choose Forward Air as your motor carrier? For a number of years, I had been asking my wife to come out on the road with me (she is also a professional driver), but the timing wasn't right due to family and church commitments. Then after a few years, a contract fell through with a transportation company we had been involved with. Rebecca mentioned that we should go out on the road together, especially since our children were now grown and no longer at home.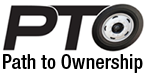 We began doing research on trucking companies and carriers to find the best fit for us. After looking around, Forward Air was on the top of our list. After doing our due diligence, we started with them in June of 2018 and we've been very pleased, they're a great company to work for. We really like that our loads are delivered from terminal to terminal. This fits how we like to run our business.
Tell us about your Path to Ownership with ES? After coming on board with Forward Air, we applied to get a loan to buy our own truck. It turned out that there were a couple of things on our credit report that made this a difficult proposition. Our recruiter at Forward Air told us about ES's Path To Ownership and how they take your work history, aptitude and attitude into account when it came to getting approved to buy a truck. This sounded like a good opportunity, so we got in touch with ES to get more information.
The first person we talked to was ES Director of Recruiting, David Withers. We told him about our desire to become owners and he provided us with information about their Path to Ownership. He explained that we could drive one of the trucks from ES's fleet and that our performance would be evaluated over a period of time. Once we had proven that we could generate the revenue and run our business effectively, we would then take the next step along the Path by choosing our truck and submitting paperwork to ES Equipment Finance to get our MBA (Much Better Alternative) to truck finance. It's a great way for us to take the PTO and "try it before we buy it". It's also a great opportunity for us to get to know ES, and for them to get to know us.
After only a few months on the road operating under ES's umbrella, we got the call that our numbers were good. We were excited and ready to take the next step. We spoke with Danny Vernon, ES Truck Sales Manager and he helped us source a 2019 Peterbilt 579 Ultra Loft truck. Danny not only helped us source the tractor, he also helped insure that it was spec'd to perform correctly for the way we operate. We then submitted our paperwork to ES Equipment Finance. After a short period of time, we were approved.
The entire process was straight forward and ES kept us informed every step along the way. I'm certain without ES's Path to Ownership, we never would have been able to secure a loan. The fact that they take your work history, aptitude and attitude into account when getting financed is truly unique. I would recommend the PTO to anyone looking to prove themselves under ES's umbrella to get into a truck. ES's PTO is a great opportunity for anyone looking to be a truck owner.
What are your future plans?
We've been in our truck for about a month and we're already starting to see the fruits of being owners. ES's fuel card discounts are terrific, as well as their discounts on insurance. We have a five-year plan to build a fleet of twenty-five trucks. The goal is to secure the future for our children, and for us to move into managing a fleet. We're excited about this opportunity! And we feel we can get there with support from ES and their team. It's true what they say, with ES, you Never Stand Alone.
A Woman in Transportation's Perspective
Rebecca, Tell us how you got started in transportation? Like Daymond, I started out young in trucking. As a little girl of eight, I would ride on my step-dad's lap while he showed me how to drive. By the time I was nine, I was able to drive a five and four split transmission. Ever since I was small, I've been around trucks, even washing out cattle trucks. It was great fun back then, but I don't think I would enjoy doing that so much today! I guess you could say transportation is in my blood.
I started driving professionally back in 2004 after some personal changes happened in my life. My kids were very supportive and told me that I should do what I've always wanted to do and I decided to go to truck driving school. I drove as a company driver for a couple of trucking companies over the years until 2008, when I started working with Daymond doing belly dumps in the oil fields. After a loosing a transpiration contract, I was ready to transition and hit the road with him and that's how we found Forward Air and ES.
What is it like being a woman in the transportation field? Since I grew up in transportation, I already knew what to expect. I've even had people tell me that I would never last in this industry because I was a woman, and I was a sweet person, and a Christian. I would explain to them that I grew up in this environment and took everything they told me with a grain of salt because I believed in myself and I knew what I wanted. There are times that you need to have a thick skin, but I think more than anything, I was able to earn respect from the trucking community because I did my job and was a professional. When it comes down to it, I work as hard as anyone out there.
What has chang
ed for you since you first started driving? For me personally, it's being part of a team. You have someone their with you who has your back. I hardly even notice any negative parts of the business since I have Daymond there with me. We have each other and we support each other like a team should. We play off of each other's strengths and weaknesses and we do what we have to in order to make our business a success.
What advice would you give to women who want to start a career in transportation? Transportation can be a great career choice for women. If you want to be a Success in Trucking, do your homework, get your credentials, go for it and work hard. It's so great that companies like ES and Forward Air support have stepped up to provide opportunities for women who want to get into transportation. I think the 150 Women-Owned Business Challenge is a wonderful thing for women and the industry. (Read more about the WIT/ES 150 women-owned business initiative here)
ES is working for You!
Call us at 877.349.9303 and Never Stand Alone.

Please visit us on Facebook.