Opportunity & Ownership Succeeds Over Adversity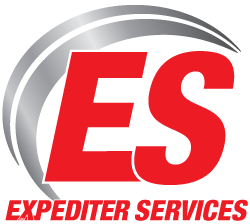 It often takes courage, commitment and belief in yourself to overcome life's adversities and the burdensome responsibilities that come with it. Veteran transportation professional Travis Graham understands this all too well, as he overcame a number of personal challenges to take ES's Path To Ownership (PTO). Read below to see how his path led to Success In Trucking.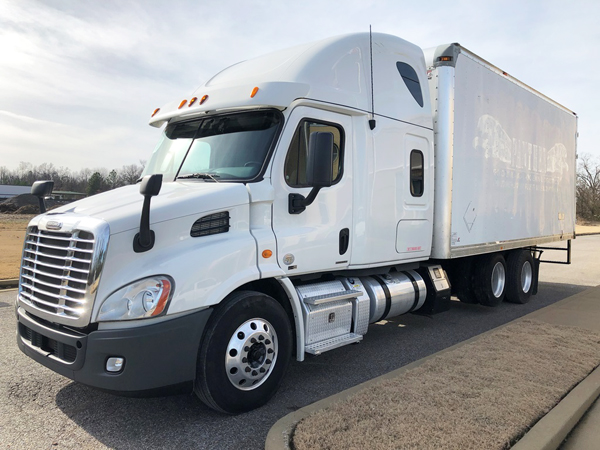 How did you get started in transportation? I guess you could say that my career in transportation is a family tradition. I'm a third generation truck driver and I've been driving professionally for eighteen years. Before the economy tanked in 2008, I drove for myself. But after that, I started looking for opportunities with an established company. I found Panther and for the last ten years I've been signed on with them as my motor carrier.
Why did you choose Panther as your motor carrier? After driving for years for myself. I wanted to be associated with a company that was well established and didn't make me feel like just a cog in their system. A friend of mine who was driving expedited freight suggested that I look at Panther. I contacted them and liked what I saw. Panther gives me the freedom to choose my own loads and they've just been a good company to work with. That's why I've been here for ten years.
Tell us about your Path To Ownership? I've been driving one of ES's trucks as a contract driver ever since signing on with Panther. I've always had great communications and support from the ES team, and on more than one occasion, ES management mentioned to me that my revenue were good and that I had the aptitude and attitude necessary to become an owner, and that I should consider taking their Path to Ownership.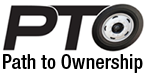 Truck ownership was something that I've always wanted to do, but other responsibilities often took precedence. I've been supporting my disabled mother and stepfather for a number of years. I also have a twelve-year old son that I support. With all of these responsibilities there wasn't the extra cash flow to buy a truck. But when ES's PTO came along, it gave me the extra boost I needed to finally qualify for my own truck.
Bobby Gardner, my Service Coordinator at ES, was very supportive and encouraged me to take the PTO. Even with all of my family commitments, it sounded like a good opportunity. The fact that ES would take my work history with Panther, as well as my aptitude and attitude into account when it comes to getting financed, gave me the comfort level I needed to pursue the Path To Ownership.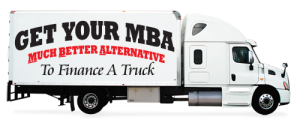 After taking some time off to deal with some family issues, I happened to be visiting in Southaven, Mississippi. I dropped by the ES offices to say hello. I discussed the PTO with the ES team and decided right then to submit my paperwork to Expediter Equipment Finance just to see where things would go. It wasn't long before I got the news that I was approved. I finally got my MBA (Much Better Alternative) to truck finance!
What was your next step along your Path To Ownership? ES encouraged me to take the PTO. Since I've known the ES team for so long, they let me know that I shouldn't have any problems getting qualified due to my work history, aptitude and attitude. So, I got with Danny Vernon and picked out a truck — a low mileage 2015 Cascadia with a seventy-two inch sleeper and a ThermoKing APU, which helps me save on fuel. Danny submitted my paperwork to ES Equipment Finance. ESEF then sent me a list of requirements that they needed, I fulfilled all of these and got my approval quickly! The process was straight forward and easy and I took delivery of my truck in September of 2018.
What is it like being a truck owner? Being a new owner started off great for a few weeks. My driving partner and I were rocking, creating a really good income stream — then disaster hit! On October 23rd, I took a fall from the top step of my truck at a truck stop after stepping in diesel fuel. I fell back and hit my head. It took me six weeks recovering at home before I could get back in the truck. My driving partner helped hold everything together during my recovery.
I've been back in the truck since just before Christmas and things are going well again. Being an owner definitely has more of an impact on the bottom line. It gives me flexibility and earning power. The support I get from ES is also a real benefit and I Never Stand Alone.
What are the plans for your business going forward? Now that I've experienced the earning power of truck ownership, I've gained the knowledge and confidence to build on my success. After paying off this truck, my next purchase will be a custom truck set up just for the way I do business!
My driving partner, David Smid, also desires to set out on his own and take ES's Path To Ownership in the near future. I'm excited for him and understand the dream of owning your own truck and becoming a Success In Trucking. I encourage anyone wanting to become a truck owner to look into the opportunities that ES has to offer.
ES is working for You!
Call us at 877.349.9303 and Never Stand Alone.

Please visit us on Facebook.