February 15, 2019

ES is pleased to announce the Success In Trucking Expo (SITE) this June. The inaugural expo is set for June 7-8 at the Indianapolis Motor Speedway Complex.
If you're familiar with our annual EGG (ES's Group Gathering), you'll recognize a number of common themes relating to the SITE, including, a tight-knit community, great fellowship,  real opportunity and ES's legendary support. The SITE promises a broader look at the industry, placing a greater concentration on developments in general trucking – recognizing the growth the ES Community has experienced during the past three-plus years in the tractor-related service markets. The SITE is designed to be an annual event that's impactful, focusing on helping owner-operators and fleet owners upgrade and/or grow their businesses.
The program for the SITE will feature speakers, roundtable discussions and chosen topics designed to share industry knowledge and practical experience to benefit the attendees as they look to build, upgrade and expand their businesses. The motor carriers and vendors participating in the SITE have been hand-picked by ES because of their desire to help the attendees in reaching their goals within the trucking industry.
Stoops Freightliner-Quality Trailer, a division of Truck Country, will be the title sponsor for the inaugural Success In Trucking Expo. The ES Community motor carriers exclusively participating in the SITE are FedEx Custom Critical, Forward Air and Panther Premium Logistics, a Service of ArcBest. Attending vendors include Daimler Truck Financial, Detroit Diesel, Freightliner, Love's Travel Stops, TA-Petro, Tvc Pro Driver, Inc. and Western Star. Stay tuned as updates of vendors will be announced as we get closer to the event.
In addition to our outstanding lineup of motor carriers and vendors, the SITE's inaugural Friday night dinner will feature former Cincinnati Bengals offensive lineman, Pro Football Hall of Famer and Entrepreneur Anthony Muñoz as the guest speaker.
Pre-qualified SITE registrants will enjoy FREE hotel accommodations and free meals for the event. A limited number of spots are available, and attendees will be chosen from the registration submitted to ES. So don't wait, REGISTER NOW! The SITE is the place to be for anyone looking to start or grow a business. Please read below to learn more about the SITE.
Who can attend?
The SITE is Open to Current & Prospective Qualified Contractors
Considering a Career in Transportation?
Considering Growing Your Business?
Wanting to Own a Truck?
Looking for Success in Trucking?
Come join us at the inaugural Success In Trucking Expo (SITE), held on the grounds of the historic Indianapolis Motor Speedway.  Enjoy good food and good fellowship. See old friends and make new friends as we share wonderful and timely information.  Come join us for real opportunity and community
What is the SITE?
The Success In Trucking Expo (SITE) is a gathering for drivers who want to become owners, owners wanting to upgrade or become fleet owners, and fleet owners looking to grow their fleets in the Expedite and General Trucking markets. ES helps prospective owners achieve Success in Trucking through our unique Path To Ownership (PTO). The SITE is a place to build relationships in order to better help ES serve the community with programs and offerings that create opportunities that help grow businesses.
Why the Success in Trucking Expo (SITE)?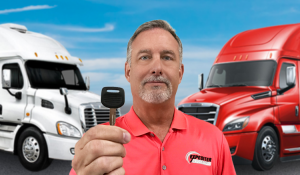 If you are considering entering the transportation industry, growing your business and looking for Success in Trucking, the SITE is the place for you. ES understands that your business is making money. And we're here to help you achieve this goal with business opportunities backed up by support programs that save you money on fuel, financing, insurance and much more, so you Never Stand Alone. Whether you're a new or experienced Contract Driver, Owner Operator or Fleet Owner, ES offers you the opportunity to maximize your potential at your level of choice. When you join our proven Circle of Success, we help you succeed Your way. Also, you get the opportunity to create and nurture relationships with motor carriers and vendors in the community.
What to Expect at the SITE?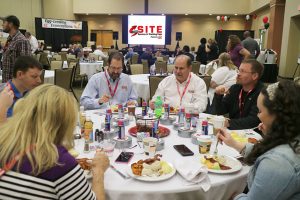 We feel the best way to tailor programs that support you is to get to know each other on a personal level, and that's what the Success In Trucking Expo is all about. We want to build relationships in order to better serve you with programs and offerings that create Opportunities to help your business grow.
We hope to see you June 7 & 8, 2019 at the Indianapolis Motor Speedway. Click to register.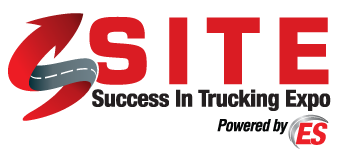 Business Opportunities & Success in Trucking
Truck Sales & Financing • Premium Driving Opportunities • Industry Leading Owner Operator Program
–Limited Space Available–
Register Now! It's FREE to Attend! 
or call 877-349-9303 for more information
ES is working for You!
Call us at 877.349.9303 and Never Stand Alone.

Please visit us on Facebook.