August 24, 2022
Success in Trucking Podcast: Update From ES Truck Sales
In this episode of the Success In Trucking Podcast, we'll be talking with Danny Vernon and Tom Parker from ES Truck Sales. We'll get a look at what's happening in the equipment market and we'll go inside how ES Truck Sales works with trucking professionals who are in the market to buy late-model, pre-owned trucks from ES.
This week, Spotlight News will be placing our focus on ES Truck Sales. We spent some time recently talking with Danny Vernon, Director of Truck Sales and Finance for ES, and Tom Parker, Danny's first lieutenant on the Sales Team, to get an update on the latest happenings with truck sales and equipment financing as part of the comprehensive set of offerings that ES has made available for trucking professionals to access.
In this episode of the Success In Trucking Podcast Series, we focused on what's happening in the overall truck market, how ES Truck Sales works with pre-owned equipment and how potential buyers can utilize the financing options available from ES.
In addition to Danny's observations about the truck market and the activity the company has seen in the area of pre-owned equipment within the expedited sector of trucking, we spent some time talking to Tom about his first year at ES and what he has learned.
As you will hear during the podcast, we also took the opportunity to have Tom walk us through what happens when he gets a call from someone who is interested in buying a truck – including the care that ES takes to provide information about the truck to the potential buyer.
On the topic of financing and the comprehensive support that is available from ES, Danny talked to us about the Path To Ownership program from ES as well as the advantages of becoming part of the ES Community.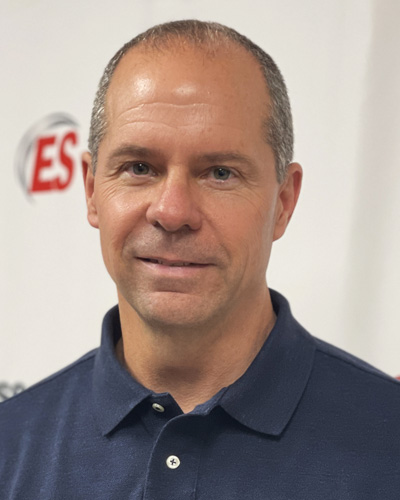 If you are a fleet owner or owner-operator who is in the market for well-maintained, late-model pre-owned trucks, the ES Truck Sales section of this website is definitely worth your time and attention. As it notes on the ES Truck Sales landing page, "Whether you are a driver looking to purchase or a current owner wanting to update or grow your fleet, ES Truck Sales is here to help you invest in an affordable, reliable used truck."
During the podcast, Danny summed up the approach that he and his team take with truck sales when he said: "If you're a driver looking to be an owner, or an owner looking to be a fleet owner, or a fleet owner looking to add equipment, reach out to us at ES Truck Sales. Give us a call at 877-349-9303 and we'll see what we can work out for you."
To visit the ES Truck Sales section of our website, please click here.
If listening to this podcast inspires you and you want to grow your business, give us a call at 877-349-9303 or click here to contact us.