The Mirror and the Windshield: Looking Back at 2019 and Forward to 2020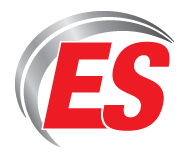 2019 is now in our rear view mirror and we can all agree it was a tough year for the industry. But even through adversity in the marketplace, ES made significant progress in expanding services and opportunity that benefit our community. As a matter of course, business and freight cycles are a fact of life in the trucking environment — you can count on it. You can also count on the fact that ES has created a Community of Support to mitigate the ups and downs that take place in the market so you Never Stand Alone.
Join us as we take a look back through the rear view mirror at 2019, and as we look ahead through the windshield into 2020.
The Mirror: Looking back at 2019
OCTOBER 2019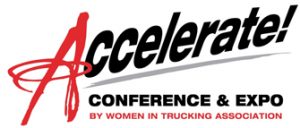 ES was in the Big D with WIT! 
ES was once again excited to have attended the Accelerate! Conference & Expo 2019, sponsored by the Women in Trucking Association. This year's conference took place in Dallas, Texas. The attendees were comprised of a large and diverse crowd of women and men, ready to learn how gender diversity can have a positive impact on careers and a company's success. Click to Learn More
---
SEPTEMBER 2019
ES Gears Up for Growth
ES announces the company recently completed the current phase of its operational headquarters expansion with the addition of new office space specifically designed for the ES Recruiting Department. The development of a larger space for the recruiting department within the ES operational headquarters is part of an overall strategic plan focused on supporting the ES Community. Click to Learn More
ES community member selected as WIT honoree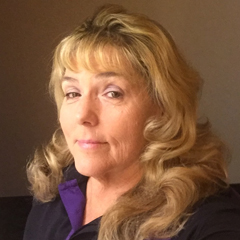 For Donna Sleasman, the road she took in being recognized by the Women In Trucking Association as one of the industry's top women business owners has been both rewarding and challenging. Earning acknowledgement as a trailblazing entrepreneur never entered Donna's thoughts as she considered her career options in 1980 while working at a gas station in West Sacramento, California. Click to Learn More
---
JULY 2019
It was a Great Expedite Expo and EGG at the Expo
ES is proud once again to have been the Title Sponsor of the 19th Annual Expedite Expo in Fort Wayne, Indiana. Our team was pleased to meet everyone who visited our booth and to share information about our unique programs and discounts on fuel, insurance and more. Click to Learn More
---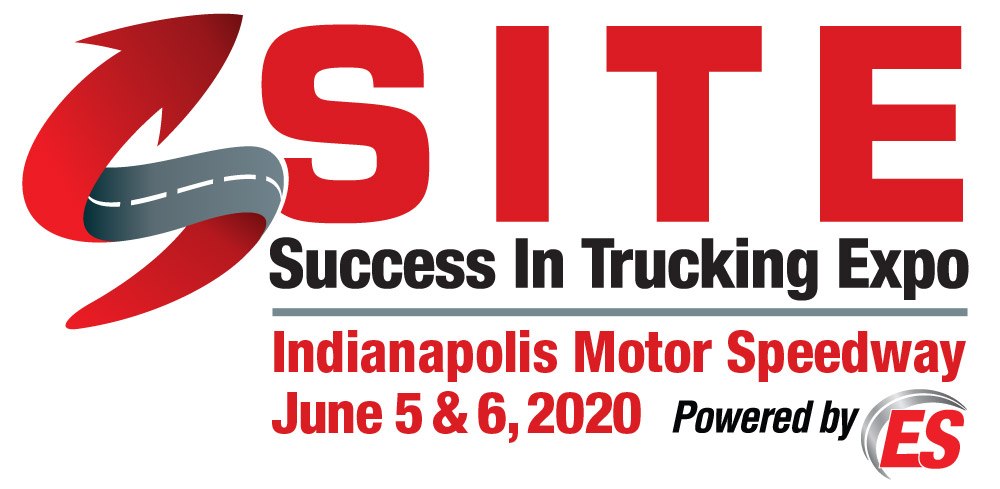 JUNE 2019
ES Introduces the Inaugural SITE
The inaugural SITE (Success In Trucking Expo) was a tremendous success, and the ribbon was cut successfully! This year's focus was on the community and truck sales, and as a result, a number of drivers became owners, owners became fleet owners, and fleet owners made plans to upgrade and grow their fleets. This proves once again with the opportunities offered by ES: If you can drive a truck, you can own the truck! Click to Learn More
---

MAY 2019
Expediter Services Announces ES Market Branding Initiative & Website
ES announces that the company is launching a branding initiative that includes a new website release. The website, which encompasses the company's work in the expedited sector and general trucking, provides a comprehensive look at the broad scope of its offerings and services. Click to Learn More
---
The Windshield: Looking forward to 2020
ES is Optimistic, Now and Into the Future
Even though 2019 was a tough year for the industry, ES is bullish towards the future because our community and operating environment is made up of wonderful vendors, strong motor carriers, and a solid ES support team. We're here to support you today, throughout 2020 and beyond.
ES has created groundbreaking programs to help expand opportunity, including the 150 women-owned business challenge that has helped women come to represent 38% of the ES fleet; one of the highest in the industry and growing. In addition, ES has created the industry leading PTO (Path To Ownership) that takes your attitude, aptitude, work ethic and work history into account when it comes to financing a truck. ES believes that If You Can Drive a Truck, You Can Own the Truck! ES brings You and our Community together to help you become a Success In Trucking.
---
Opportunities for 2020
Our Second Annual SITE (Success in Trucking Expo)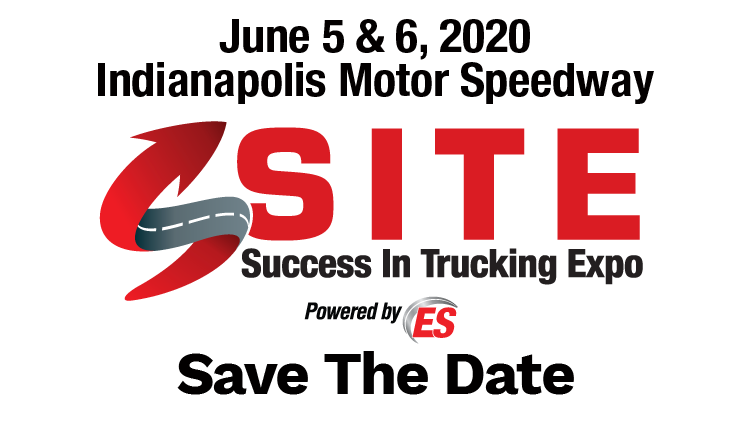 The SITE is a truly unique trucking event that's unlike any other gathering in transportation — and this year's Success In Trucking Expo 2020 will continue and expand upon opportunities to help drivers become owners, owners become fleet owners, and fleet owners expand their fleets. Proving once again that with the opportunities offered by ES: If you can drive a truck, you can own the truck!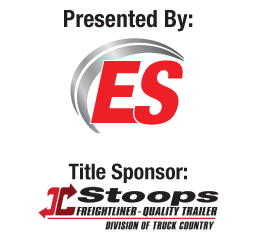 Building upon the success of last year's SITE, Stoops Freightliner will once again be our Title Sponsor. The ES community will feature a gathering of top motor carriers including: Panther Premium Logistics, Forward Air and FedEx Custom Critical. In addition, our roster of vendors, guest speakers and ES team members will be on hand to answer questions and get to know you on a personal level, so you Never Stand Alone.
---
Opportunities for Women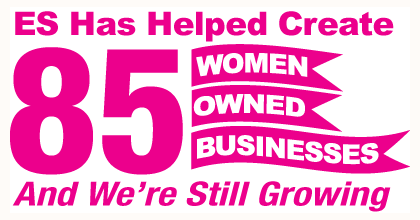 In 2020 more and more women will enter into transportation, their roles may vary depending upon their skill set and business goals. For instance, not all women are drivers or owners. Many gravitate toward other opportunities that support and grow the company business, including recruiting, bookkeeping and freight management, to name a few. It is becoming even more clear that as women move into transportation, their talents are needed and welcomed in the industry.
There is No Better Time for Women to Be in Transportation than Right Now
You are empowered to leverage your skills and build a successful career in a field once dominated by men. The opportunity is real, and you and your skills are needed immediately. It's also important to know that ES offers opportunity for anyone looking to enter transportation without regard to gender, race or creed. We provide opportunity and support programs to help you succeed at your level of choice. It's what we do every day!
To learn more, contact our team at 877-349-9303
---
Technology and Expansion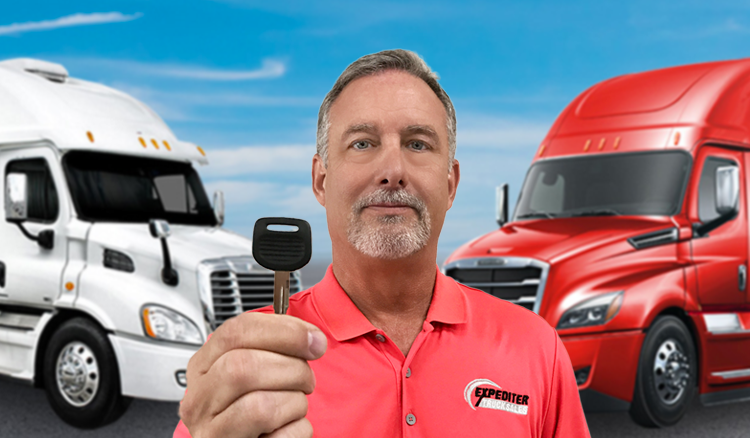 Throughout 2020 and into the future, we invest heavily in our fleet to maintain the best equipment available to help you achieve Success in Trucking. But we also continue to invest heavily behind the scenes to keep our company cutting-edge and a leader in our industry. The benefits are stronger security, better management tools, and more efficiency. See below to learn more.
Fuel Card
Built from the ground up for the owner, our fuel card system gives levels of management, security, visibility, and efficiency not seen before. Check back often as we continue to make advances.
Carrier Interface
ES has developed software within expedite and general trucking to analyze delivered freight information to understand freight lanes in this ever-changing industry. This allows our community of contract drivers and owners to maximize their time on the road. 
Simplified Settlements
Automation between ES and the carrier allows us to analyze settlements for any issues, and correct if needed, so you get reliable and clean settlements.
---
Infrastructure and People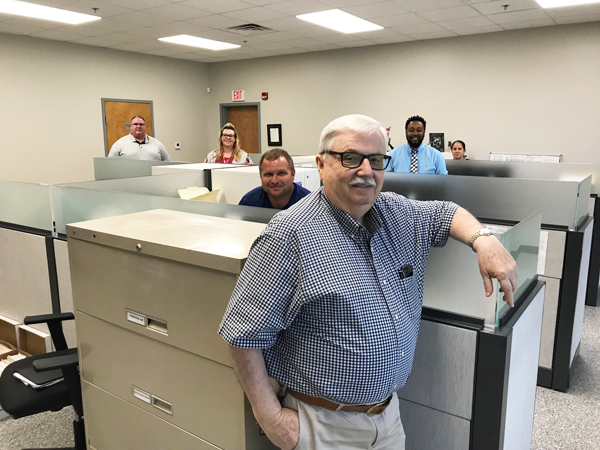 ES's growth over the years is a direct result of the support we've gotten from you: the drivers, owner-operators, fleet owners and motor carriers. Our commitment to the community manifests itself in the ongoing investment in the infrastructure, people and resources necessary to provide opportunities for you and your business to become a Success in Trucking. As a result ES enjoys one of the highest owner-operator retention rates in the industry, as well as a fleet comprised of 38% women. We're anticipating even more growth and success as we move into the New Year and into the future!
---
Equipment Upgrades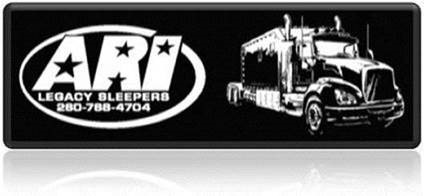 New ARI custom dry box and reefer units will soon be hitting the road with the ES fleet. We're excited about these new units and are looking forward to the comfort and convenience they will bring to drivers. ES is always upgrading our fleet of both straight trucks and tractors — and with the latest safety equipment, now and into the future.
Please check out photos of these units as they're being built below.
---
Visit us at the following trade shows in 2020
The SITE 2020
Success In Trucking Expo
Dates: Fri, June 5, Sat, June 6, 2020
Location: Indianapolis Motor Speedway, Indianapolis, IN
LEARN MORE and REGISTER for the SITE 2020
Expedite Expo 2020
ES is once again the title sponsor for the Expedite Expo
Dates: Fri, Jul 17, Sat, Jul 18, 2020
Location: Allen County War Memorial Coliseum, Fort Wayne, IN
Accelerate! Conference & Expo – Women in Trucking
ES is looking forward to providing opportunity for women in transportation
Dates: Wed, Sep 23, Thur, Sep 24, Fri, Sep 25, 2020
Location: Sheraton Hotel Dallas, Texas
To attend or learn more about the opportunities offered by these shows, contact our team at 877-349-9303
---
During good times or bad, you can trust ES to provide a path to success in trucking!
ES is working for You!
Call us at 877.349.9303 and Never Stand Alone.

Please visit us on Facebook.