It was a Great Expedite Expo and EGG at the Expo!
ES at the Expedite Expo 2019
ES is proud once again to have been the Title Sponsor of the 19th Annual Expedite Expo in Fort Wayne, Indiana. Our team was pleased to meet everyone who visited our booth and to share information about our unique programs and discounts on fuel, insurance and more, so you Never Stand Alone. We were also happy to tell everyone about the unique opportunities we offer, including the fact that with ES, If You Can Drive a Truck, You Can Own the Truck!
Danny Vernon, ES Truck Sales Manager, was also on hand to show our line up of new and used trucks on display. A number of people took advantage of this opportunity, as drivers became owners, owners became fleet owners, and fleet owners grew their fleets — with financing provided through ES Equipment Finance.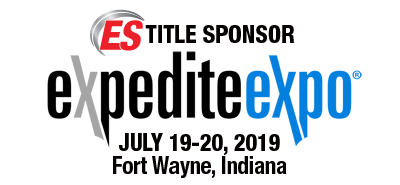 This year's Expedite Expo was a tremendous success, and we look forward to seeing you again next year.
It was a Great EGG at the Expo!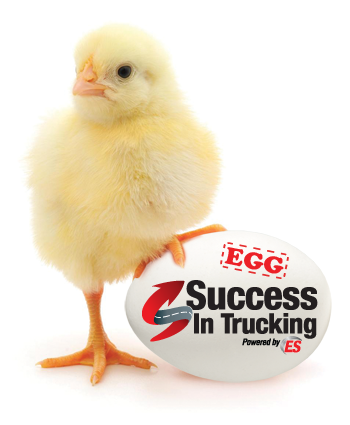 ES hosted our sixth annual EGG at the Expo, as we once again greeted those we know, and got to know those we don't. Everyone enjoyed a great meal and fellowship, as relationships were built, strengthened and renewed on a personal level.
The focus of this EGG emphasized our appreciation of the expedite community — and even though ES has expanded our services to the general truck market, expedite is still near and dear to our heart and our expansion of services and capabilities will continue to bring great benefits to this community.
The EGG also focused on growth opportunities for Contractors (Contract Drivers, Owner Operators and Fleet Owners), and were able to help Drivers become owners and Fleet Owners grow their fleets. In addition, Paul Williams, our CEO and COB, gave an update of our company. This included an overview of our expanded services and offerings to the community. We'd like to sincerely thank everyone who attended.
ES would also like to give a heartfelt shout out to the Carriers who attended the EGG: FedEx Custom Critical, Panther Premium Logistics, Premium Transportation Logistics (PTL).
We look forward to seeing you at the next EGG!
Check out the photos below to learn more and to see what happened at the EGG.
Don't wait for the Expedite Expo or the next EGG to access the opportunities offered by ES.
Call us now at 1-877-349-9303.
It's what we do every day!
ES is working for You!
Call us at 877.349.9303 and Never Stand Alone.

Please visit us on Facebook.