Improve Driver Retention With ES Advantage
November 3, 2023
In October, the American Transportation Research Institute released its 2023 Top Industry Issues survey. Driver shortages and driver retention continue to be at the top of the list for carriers across the country. There is no denying that keeping good drivers in your fleet is essential, simply because they cannot easily be replaced.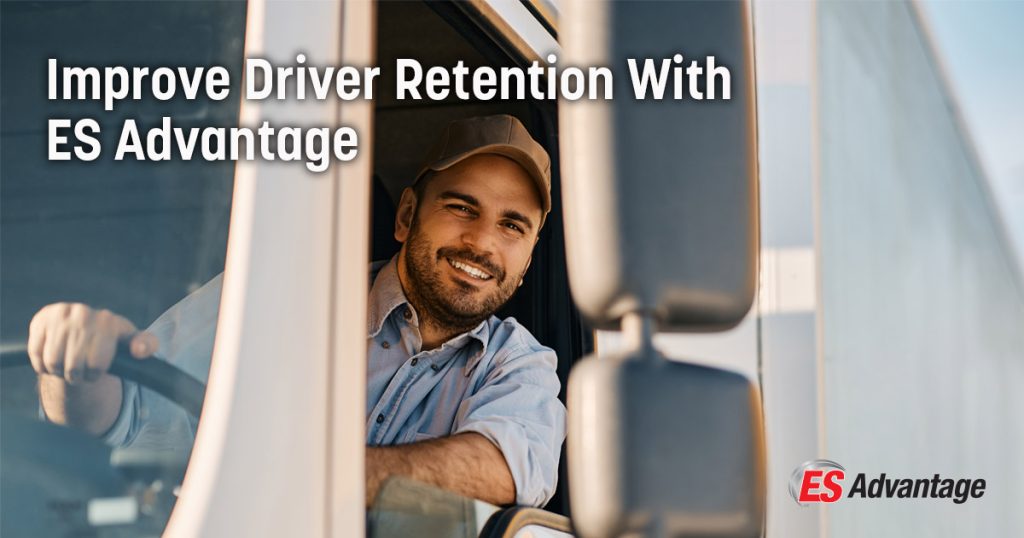 Every fleet has a different strategy for driver retention, but for the ES Advantage team, we prefer to take a dollars-and-cents approach. The simple fact is that if drivers are taken care of, and they are profitable, they are more likely to remain with your fleet for the long haul.
5 Ways ES Advantage Can Impact Retention
While there are factors that are outside of your control as a fleet owner, such as freight rates, there are practical pieces that you can put in place that will directly benefit every driver in your fleet. Here are some of the top ways that joining the ES Advantage community can positively impact driver retention.
Profitability
Money talks – especially in the trucking industry. Having the ability to directly impact a driver's or owner-operator's bottom line isn't exactly a new retention strategy, but it works. Naturally, most fleet owners look directly at the percentage of the linehaul, or the mileage rate, being paid to drivers within their fleet, and rightfully so.
It makes sense that this is the first thing that you think of because more money in the door is never a bad thing. But what about money going out the door on the backend?
Profitability is all about balancing revenue and expenses. Discounts for fuel, shop, and tires are easily overlooked in the retention conversation because on the surface they don't appear to move the needle as much as an increase in pay.
The reality is that when leveraged, a good discount program can save as much as $1800 per month per truck – which equates to over $21,000 per year. That could be a major selling point as you recruit new operators and one that those currently in your fleet can immediately benefit from as well.
Availability
Equipment reliability is important, but we all know that generating revenue requires the wheels to keep moving. While fuel, shop, and tires are needed to keep the truck running, the truck is the second most important asset in the equation. The person behind the wheel has to be a focal point, and they have to have resources available to ensure they can stay on the road.
One of the bigger challenges for smaller fleets is finding good health insurance at an affordable rate and those that can, are able to create a major benefit that can impact retention.
Smaller fleets run into the issue of not having the purchasing power that a larger fleet has, and for insurance providers, it is purely a numbers game. One of the biggest benefits of joining the ES Advantage community is that you have access to collective buying power.
For less than 1¢ per mile, drivers can get coverage for health, vision, dental, and life insurance without a physical. Additionally, they have access to telehealth, meaning they can connect with healthcare professionals anytime, anywhere to ensure they stay healthy and can keep moving.
Risk Management
If you are working with owner-operators, chances are you aren't covering every expense. While you may give them the option to work through your insurance provider, it may not be the best coverage for their needs. This isn't suggesting that you don't provide great insurance, but options are a huge selling point when discussing driver retention.
For most owner-operators, a choice really doesn't exist, because they have limited purchasing power. Most of the time they will choose the cheaper option, simply because of cost, not because it provides the coverage they need.
Similar to health insurance, physical damage, bobtail, and occupational accidents are a numbers game with insurance providers. We have the numbers on our side, and by joining the ES community, your fleet instantly has access to additional options at a much more affordable rate. This allows them the freedom and flexibility to pick a plan that addresses their needs.
Compliance
One of the hallmarks of being a small fleet owner is that you are constantly wearing different hats. One minute you are the safety manager, the next you are the dispatcher, and so on. This means that your time is limited, and you may not be able to provide the same types of resources to your fleet, such as IFTA reporting, that owner-operators might have access to in a mega-fleet.
Having a reliable partner that you can point drivers to for help with IFTA reporting, at a reasonable cost, is a great retention tool that may not have even crossed your mind.
IFTA notoriously requires time and resources to be filed properly and on time. Far too many owner-operators incur penalties because they put off filing until the last minute, and then scramble to estimate the amount of fuel that they used over the course of the quarter.
With an outsource option, they can comfortably go about their business, knowing these backend pieces are being handled.
Small Perks, Big Results
Smaller perks can easily be overshadowed by larger retention pieces, but they shouldn't be ignored. Something as simple as free daily showers, a perk of being an ES Advantage member, can make a huge difference, not only because it provides cost savings for the operator, but because it shows that you understand the challenges of life on the road.
That being said, don't be afraid to highlight the savings provided when joining the ES Advantage community. Over the course of a year, daily showers can easily exceed $3500.
Access Retention Tools Through ES Advantage
Driver retention might not be the first thing that comes to mind when thinking about ES Advantage, but the fact is, we can help you help your drivers. And while retention can't be distilled into a single factor, when you take care of people, it makes it harder for them to leave.
The best part – There are NO contracts, NO minimums, and NO obligations, meaning your fleet can use any of the benefits of the card when it makes sense for your business.
To learn more about all of the advantages available to your fleet through ES, connect with our team at 888-566-9877 and get started today.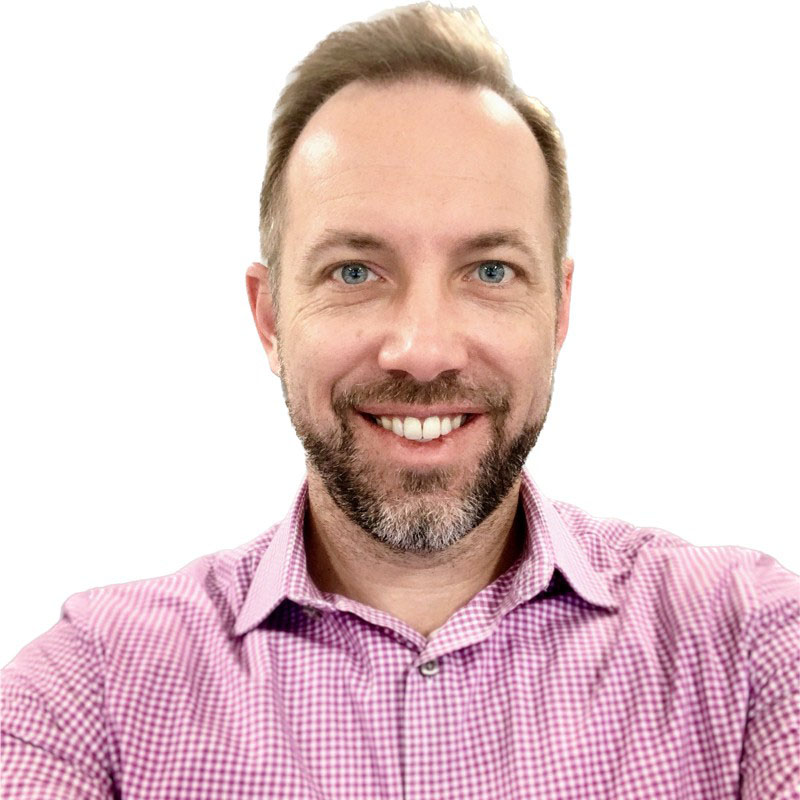 Jeff Reese
Director of Sales & Marketing
ES Advantage