The Best Nationwide Discount Program for Owner-Operators & Small Fleet Owners
• Average savings of $.55-$.76 per gallon on diesel
• Free showers & refills daily
• Tire savings up to $135 off per tire
• Big shop discounts
• Save up to $1,800/truck per month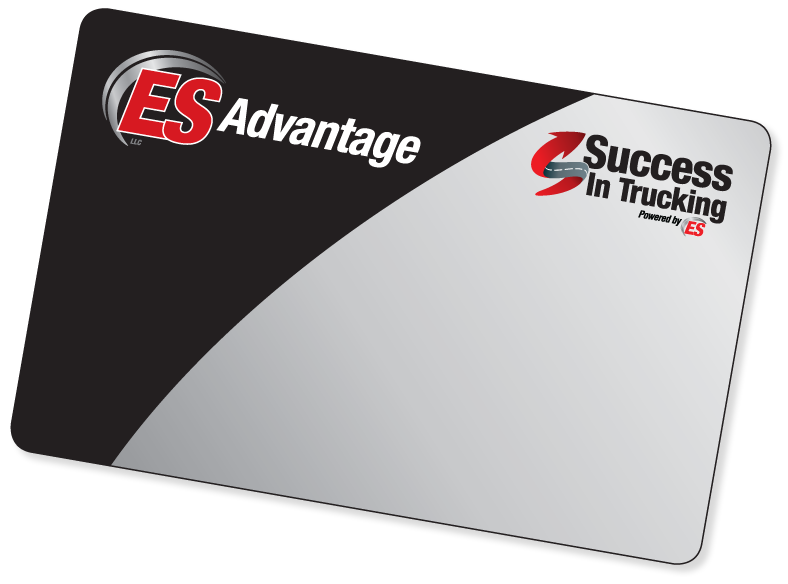 The discounts you need. The transparency you deserve.
Whether you are an owner-operator or small fleet owner, ES is dedicated to helping you run a more safe, stable and profitable business. This program offers deep discounts and affordable services where transportation companies are most impacted while providing a community of support so you Never Stand Alone.
Average Member Savings in 2022
Over 1,200 Fueling Locations Nationwide
I'm Ready to Get Started!
Frequently Asked Questions
Are there any contracts I have to sign to join the ES Advantage Discount Program?
No! The ES Advantage Discount Program is risk free with no contracts or obligations.
Where can I get discounts with ES Advantage?
Discounts through the ES Advantage Discount Program are available at the following
TA/Petro
Sapp Bros
Kwik Trip/Kwik Star
Cash Magic
Select AmBest Locations
Love's
Speedco
Goodyear
TVC Pro-Driver
BestPass
And more!
How do I know where to go for ES Advantage fuel discounts?
ES Advantage members get access to the free ES Advantage Mobile App that has features to help you plan your savings while on the road. Through the mobile app you can
Find discounted fuel locations in your area
Compare discounts and fuel prices at multiple locations
Get turn-by-turn directions to fuel stops
Real-time transaction & balance reporting
Customer Reviews
Listen to Testimonial Podcast
In this podcast, you are going to meet Ryan Brunecz, an owner-operator who has been leveraging the savings that are being delivered every day through the ES Advantage. As Ryan shares during our podcast conversation, his trucking business is in a stronger position today because the ES Advantage has provided the opportunity to drive savings to his bottom line.