With Arrival of a New Year, ES Plans IN-SITE 2021 Series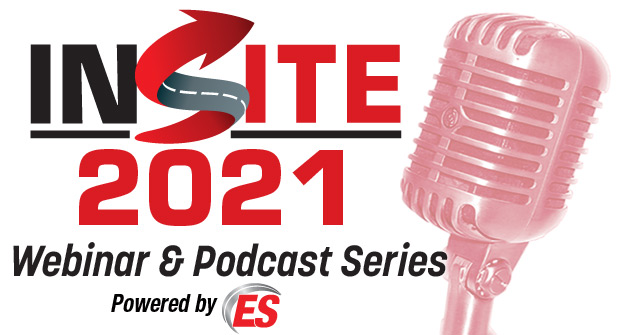 As the trucking industry begins to roll into a New Year, ES is making plans to continue to share the knowledge and expertise from the members of ES Community in 2021. Last year, as COVID-19 global pandemic began to impact all of daily lives, ES launched the IN-SITE 2020 Online Series, which focused on exploring the opportunities and resources that are available for small businesses in trucking through the ES Community. The response to the offerings from IN-SITE 2020 within the ES Community and within the trucking industry has inspired ES to plan an IN-SITE 2021 Online Series.
ES is currently in the process of examining possible topics and subject-matter experts for IN-SITE 2021 as we develop online programming that can speak to the needs of owner-operators, independent contractors and fleet owners. Our team at ES is excited about the opportunities and possibilities that are ahead in 2021, and our IN-SITE 2021 programming, featuring a new series of webinars and more episodes of our podcast, will seek to help place those who access our program content in the best position to succeed.
ES will be providing more details on IN-SITE 2021 in the near future. If you have not already joined us for our previous webinars and podcasts, ES would like to invite you to check out our IN-SITE 2020 Online Series. We have assembled all three webinars from 2020 and our podcast catalog on one, easy-to-access web page. The webinars and podcasts cover a range of topics that still remain timely as we enter a new year.
To access our full collection of webinars and podcasts from IN-SITE 2020, please click here.
ES is working for You!
Call us at 877.349.9303 and Never Stand Alone.

Please visit us on Facebook.