ES and Women-Owned Businesses are Growing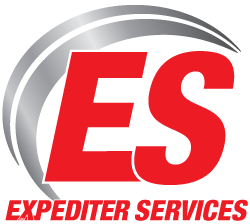 Many of you have seen the 150 Women-Owned Businesses Challenge in a growing number of Spotlight articles this past year. So, we decided to give you an update as to just how the Challenge is progressing since it's introduction last fall. In a nutshell, it's doing very well!


Announced at the Women In Trucking Accelerate Conference & Expo in October 2017, the 150 Women-Owned Business Challenge developed as part of a strategic partnership with Expediter Services and the Women in Trucking organization, offering accessible financing as well as operational and business support for women interested in starting their own small business in the trucking industry. The program, in utilizing infrastructure developed through the expertise of Expediter Services, offers a proven platform for women who are interested in learning about and growing within the trucking industry. The women in the program will be on a path to establishing their own small businesses as owner-operators and fleet owners in a market that now has a driver shortage approaching 50,000, according to the latest industry estimates.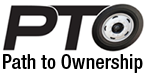 Panther Premium Logistics and Forward Air became the first carriers to pledge their support in welcoming the capacity that will be generated by the small businesses produced through the new program. To date, the Challenge has reached the half way point in helping women realize their dream of becoming business owners — and that number is growing!
To help prospective owners gain access to the 150-WOB Challenge opportunity and become a Success in Trucking, ES is relying on the PTO (Path to Ownership) and the MBA (Much Better Alternative) to truck finance initiatives. Here's how they work: ES helps prospective owners sign on with a motor carrier who is affiliated with the PTO program. Once approved by a partner motor carrier, ES evaluates your attitude, aptitude, work ethic and work history for a period of time. If the candidates meet the criteria at the end of the the evaluation period, they continue their Path To Ownership by choosing a truck with help from Expediter Truck Sales and submitting their financial information to Expediter Equipment Finance in order to obtain a Much
Better Alternative to truck finance. It's that simple! And it's a tried-and-true process to help insure that owners have the right path and support. When you add in the deep discounts such as the ES fuel card, great deals on insurance, and the level of support offered by ES, you have a recipe to be a Success in Trucking, so you Never Stand Alone!
ES is proud to help women realize their dream of truck ownership and we look forward to helping YOU. And remember, you don't have to wait until 2019 to take advantage of the opportunities offered by ES, It's what we do everyday. Learn more about the 150 Women-Owned Business Challenge here.
ES is working for You!
Call us at 877.349.9303 and Never Stand Alone.

Please visit us on Facebook.