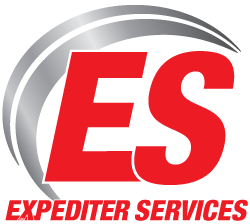 In a recent Spotlight News article, we met Larry Rater and his wife Sherril, a husband and wife who have built a successful Expediting fleet, signed on with Panther. (Read more of their story here). Throughout their sixteen year career, their business has experienced ups and downs, reflecting business cycles and market conditions. Their ability to capitalize and prosper during both good times and bad can be attributed to one of the most important precepts of business: PREPARATION.
As we head into 2017, early economic indicators are showing that market conditions and freight will be moving in a positive direction, and Larry is prepping for the uptick by upgrading and investing in his fleet and his teams. "Over the past year or so, we sold some units and upgraded others in order to consolidate and become more efficient. Back in November we purchased our latest unit, which brought the number of trucks in our fleet to five," said Rater.
Preparation and Changing Conditions


Part of Rater's preparation for an anticipated economic uptick is to make further upgrades to his fleet by investing in an existing team to keep them happy and operating at their full potential. "We've begun the process to upgrade one of our trucks to a Custom Dry unit. We believe that an exceptional team that has proven themselves is worth the investment. I've already reached out to Expediter Truck Sales and they've found a custom dry unit that should fit our criteria nicely; a Cascadia, sourced from their fleet. As with our other trucks, we'll be using Expediter Equipment Finance for financing. Rater is looking to finalize the purchase of the unit by the end of the month.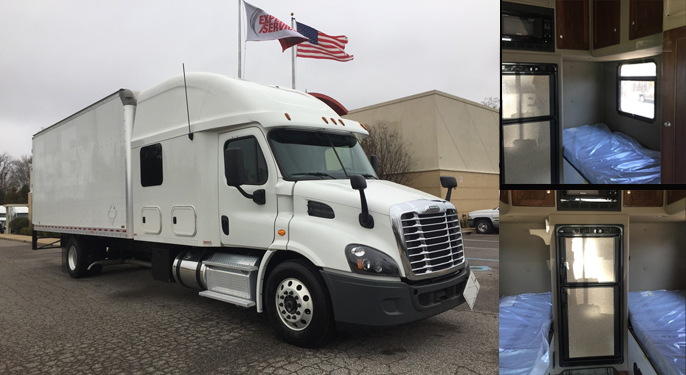 Specs for Larry Rater's Custom Cascadia upgrade:
– 2016 Freightliner Cascadia
– Bolt SST100 sleeper 100" side by side bunks
– Large fridge/freezer
– Sink w/running water
– Fantastic Fan vent fan
– Built-in microwave
– Wood-grain cabinets
– Laminate flooring
– Thermoking Tri-Pac Evolution APU


Jeff Tacker, Expediter Services VP of Operations, said ES is always seeking ways to help contractors produce at their highest level. "Larry Rater's need for upgraded equipment is just one example of how Expediter Services can provide opportunities for fleet owners looking to keep an exceptional team together and producing. The anticipation of this type of circumstance along with wanting to incentivise and reward teams for their loyalty and production is why we utilize Custom Dry units in the ES fleet. The enhanced amenities found in these custom trucks give owners options to keep and maintain teams who may not want to own their own truck — but seek a higher level of comfort and functionality. These low mileage custom units represent a great value. Combine this with our Owner Operator Program, Expediter
Management Services, Expediter Truck Sales and Expediter Equipment Finance, and you have a potent formula for success."