Ready for Opportunity, Not Retirement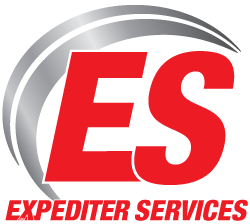 Over the past sixteen years, Larry Rater and his wife Sherril have owned a successful expediting business. They started off as drivers, then bought their own truck a short time later. Today, they are fleet owners, signed on with Panther, having just added a fifth truck to their fleet. And at the tender age of seventy-five, Larry is showing no signs of slowing down.
"When I look back on how we started in the business, it's been quite a journey. Sherril and I ran a dairy farm, which we sold to our son. I had planned on just helping him, when a friend asked if I'd like to drive a truck for his company. We tried it and were hooked. After driving for other people for a while, we had the opportunity to buy a new truck from the owner that we drove for, who was getting out of the business. We've been owners ever since. We've had as many as eight trucks in our fleet at one time," said Larry.

The Rater's latest truck, although purchased from an individual, still has an ES connection. "We purchased our latest truck from someone we know who was looking to downsize. But, we still utilized Expediter Equipment Finance for the financing. They are great at helping you get a truck even if you don't purchase it from them. I signed the paperwork for the truck November 11th, on my seventy fifth birthday. I guess you could say it was a birthday gift to myself! The other four trucks in our fleet, all Cascadias, were sourced from Expediter Truck Sales, and we used EEF to finance all of them too. They just make everything so easy."

While most people are slowing down at seventy five, Larry is still seeking opportunities and looking toward the future — with help from Expediter Services. "We met some people from Expediter Services six years ago at an owners gathering. I was impressed with what they had to offer. ES has tremendous leverage and negotiating power due to the size of their fleet for discounts on things like fuel and insurance. Add to that the support and programs they offer, and you have a real team to help your business grow. The kind of support ES offers is important, even when you have a great carrier like Panther behind you. It represents a tremendous benefit for fleet owners like us."

And speaking of benefits, the Raters are well-positioned to profit from the recently announced restructuring of the Panther/ArcBest brands; the first in the company's ninety year history. As of January 1, 2017, the new company structure will be a combination of ABF Logistics, ABF Moving and Panther consolidating as a single asset-light logistics operation (
Read Panther's Press Release here
). "I'm looking forward to the new year," said Rater. "With our newest truck and ES behind us, the road into 2017 is looking good! We're also expecting good things from Panther. As a carrier, they've been good for our business over the years."
ES is working for You!
Call us at 877.349.9303 and Never Stand Alone.

Please visit us on Facebook.