Podcast: ES President Jason Williams & ES COO Jeff Tacker Discuss Opportunities In The COVID Era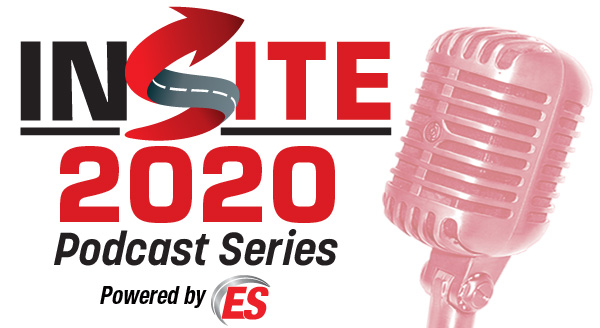 The IN-SITE 2020 Podcast Series from Expediter Services added a new episode featuring two members of the ES Leadership Team. In the third episode of the podcast, we will be connecting with ES President Jason Williams and Jeff Tacker, who is the Chief Operating Officer at ES.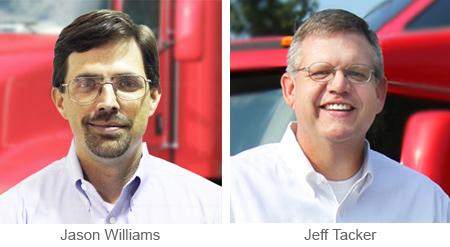 Jason and Jeff will be discussing how ES is making the necessary adjustments to meet the challenges and pursue the opportunities that have emerged as the trucking industry operates within the COVID-19 era. This interview also provides Jason and Jeff the opportunity to go into depth on the core principles of the programs and opportunities offered through ES.
During this podcast segment, Jason and Jeff discuss how ES works with professional drivers, owner-operators, contract drivers and fleet owners to assist in building and growing trucking businesses. In addition to all the topics that they cover, Jason and Jeff share insights on how ES can help entrepreneurs with the drive and determination to succeed to realize their dreams.
IN-SITE 2020 Debut Webinar Replay Now Available: On July 21, ES presented our debut webinar in the IN-SITE 2020 Series, and we have made a replay of the live event available to you.
Our debut webinar featured an informative discussion by an industry expert panel assembled by ES. The panel discussion included an examination of current market conditions within trucking and developing a business plan that can address the challenges of the trucking market. In addition to looking at the state of the equipment market, the webinar also addressed the top questions to consider when becoming an owner-operator or growing an existing operation. This webinar platform offers anyone watching the replay the opportunity to submit questions about what you are viewing and get answers back directly from ES.
Stoops Freightliner is serving as the title sponsor for the IN-SITE 2020 Online Series. Over the next couple of weeks, ES will be posting more podcast segments with members of the expert panel from our debut webinar. ES will also be releasing details for the August webinar in the IN-SITE 2020 Series. To access the full listings for the podcasts in the series and to learn the latest about IN-SITE 2020, please click here.  
ES is working for You!
Call us at 877.349.9303 and Never Stand Alone.

Please visit us on Facebook.