New Year. New Truck. New Opportunity.
Followers of Spotlight News are no doubt familiar with Steve Glisson, a successful fleet owner we've featured several times over the years. He's signed on with FedEx as his carrier, and has built a fleet of six trucks. Read more of his story here and here.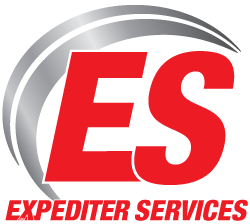 Within the past couple of weeks, he purchased a 2014 Cascadia with a Bolt Custom Sleeper from Expediter Truck Sales, utilizing Expediter Equipment Finance for financing. The new addition to the fleet was purchased as an upgrade in anticipation of growth in freight and the economy overall in the new year. According to Glisson, the new unit will help position his company for an economic uptick. "With the new political climate I feel very good about the direction that the country and the economy is headed — as well as freight. I purchased the new Cascadia (our sixth unit) in order to capitalize on this anticipated growth. We should be well positioned with the addition of the new unit to maximize freight and profits."



This most recent addition to his fleet was purchased from Expediter Truck Sales and sourced from the Expediter Services fleet. According to Glisson, the low mileage dry box unit with a Bolt Custom Sleeper was a good fit for this upgrade. "I called Expediter Truck Sales to consult with them about my need to better position the mix of units throughout my fleet. Danny Vernon got right on it and quickly sourced my truck. I've been working with ES, Expediter Truck Sales, and Expediter Equipment Finance for many years, and I know they stand behind their products. If I ever have a problem, they step up to make sure things are put right. They are the most honest group of people I have ever worked with and always do what they say they will do, so I truly Never Stand Alone."
Glisson was also quick to point out that ES is a great partner with exceptional service and support. "I've often said that affiliating my company with Expediter Services was the best business decision I've ever made. Initially, I was drawn in by their great insurance rates and fuel discounts in their Owner Operator program under Expediter Management Services. But over the years I've come to rely on their expertise when it comes to freight and back office support. They're also a great resource to bounce ideas off of. If you're looking to get into Expediting or if you're already in the business, I recommend highly that you contact ES for their services,  discounts and support."



When asked about the anticipated uptick in freight and further expanding his company, Glisson was philosophical. "I feel better about the prospects for the economy in many, many years. Even at my age (sixty-five), I can see myself  upgrading older units and possibly adding another truck, depending on how things go. But one thing is for sure, I will continue to trust ES and rely on their support and programs to help maximize my earning potential."
ES is working for You!
Call us at 877.349.9303 and Never Stand Alone.

Please visit us on Facebook.