Going with ES was a Smart Business Decision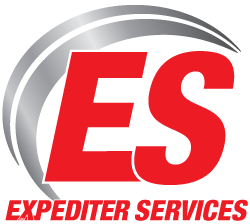 Dennis Stallings is a seasoned transportation professional with twenty-five plus years of over-the-road experience. During that time, he's seen ups and downs within the industry and managed to maneuver his business through the fluctuations of the market place. Today, he's signed on with Forward Air as his carrier and he recently took ES's Path to Ownership (PTO) and got his MBA (Much Better Alternative to truck finance). As a result, he's now a true truck owner with a fresh perspective on the road ahead.
Spotlight News sat down with Stallings to find out more about his recent career move as we delve into what he calls "the smartest business decision he ever made". Read on to find out how his decision involved leaving the lease purchase morass to become a more profitable true truck owner.
Tell us some background about your career in transportation?
After graduating college in 1983, and a stint in the Navy, I went to work for a large transportation company as a terminal manager. I learned a lot about the industry during this time. Other opportunities took me away from transportation for a few years, but I wound up back in the business and started my own beverage transportation company. This led me into courier work and in August of 2000 I got my CDL and dove into freight trucking. I worked with a few carriers and as a company driver until I found Forward Air in 2012. I've been there ever since.
What brought you and your business to Forward Air?
A friend of mine who worked with me at another company told me about how great Forward Air is to work with. I called them and spoke with a recruiter to find out more. Their way of doing business greatly appealed to me. They truly are a terrific company to work with and I've been happy here.
One thing I learned during my initial conversations with the company is that If I had my own truck with them I could earn more. At the time, a lease purchase seemed my only option, so that's what I did. In hindsight it really wasn't a very good option.
Tell us about your lease purchase experience?
I wound up leasing three trucks over about a six-year stretch of time. The quality of trucks varied greatly. You never really knew what you were getting and there wasn't much choice either. I suffered a lot of breakdowns with the first two trucks resulting in lost revenue. On my last LP, things were a little better but it still was a lease purchase. If I had ever gotten to the point where it was "paid off", I would have paid about four times what it was worth. So, there's really no beneficial way to pay it off. As you can see, there are a lot of drawbacks to LP's.
How did you start the Path to Ownership to get your MBA?
When speaking with Ryan Gilliam, VP of Recruiting at Forward Air, he told me about several opportunities and I chose the best one, which was ES. After looking at my track record and how I run my truck, I knew I would fit perfectly with ES's Path to Ownership (PTO) to get a Much Better Alternative (MBA) to truck finance. It sounded like a great opportunity and I couldn't pass it up.
It wasn't long before I got to talk with Steve Kochensparger at Expediter Equipment Finance and he explained in detail how the Path to Ownership worked and that they take my work history, attitude and aptitude into account when it comes to financing a truck. Not long after that I was in touch with Danny Vernon at Expediter Truck Sales. He found a 2019 Freightliner Cascadia that fit my needs to a tee! It's even equipped with a Tri-Pac APU that saves on fuel. I submitted the paperwork and was approved quickly.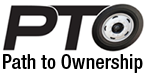 But that's not all! The ES team invited me to the EGG (ES's Group Gathering) on April 27 & 28 at the Landers Center in Southaven, Mississippi. The EGG was wonderful! I met many other transportation professionals and got some great industry information from their line up of speakers, including Forward Air's Ryan Gilliam. I even picked up my new truck at the EGG!
I encourage anyone looking to gain knowledge about the industry to attend the EGG. It's a great way to personally get to know the ES team. The EGG does a great job informing everyone about industry trends and also about the services and support offered by ES. I think they have their next EGG coming up in Lexington, Kentucky on July 2oth. I recommend you call and register today.
You mentioned ES service and support. Can you tell us more?
All throughout the process of financing and purchasing my truck, I was kept in the loop on how the PTO & MBA programs work. Everyone was very professional and keen to answer all of my questions. I was treated with dignity and respect all along the way. They even introduced me to other things offered by ES, like discounts.
Can you tell us more about the discounts you've experienced through ES?
The deep fuel discounts through ES are phenomenal! It really saves you money that goes straight to my bottom line. ES also offers great insurance rates that you simply can't get on your own. They even have national tire pricing. When you add all of this up it's quite a package of savings.
What's your bottom line when it comes to taking the Path to Ownership and getting your MBA?
The bottom line is that taking the PTO and getting my MBA was the smartest business decision I've ever made! I'm already seeing an increase in the amount of money I earn and get to keep. I plan on having my truck paid off in a couple of years and that gives me true equity in an asset that I can use however I want. Getting away from a lease purchase through ES is smart.
ES is working for You!
Call us at 877.349.9303 and Never Stand Alone.

Please visit us on Facebook.