Out of a Lease Purchase and Into True Ownership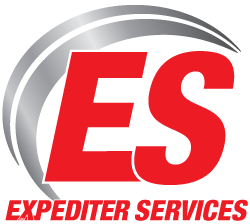 How many times as a transportation professional have you thought about truly owning your own truck and having the freedom to make your own decisions, control your own destiny and create your own opportunities? Amanda Cox and her husband Clint pondered this question after a few lease purchase experiences left them wanting more for themselves and their business. To satisfy their desire to be truck owners, the Cox's wound up getting an MBA (Much Better Alternative) to truck finance and taking ES's PTO (Path to Ownership). Now, they're sharing their story with Spotlight News to help inform others that there is opportunity and true truck ownership if you know where to drive your business.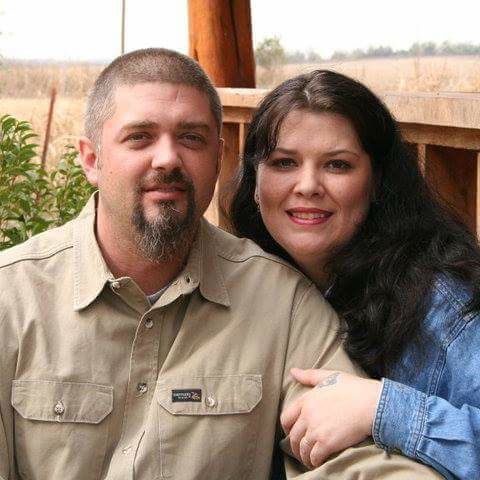 How did you get into the transportation industry?
My husband, Clint, has had a Class A CDL for about thirteen years and when our kids were old enough to leave home, I decided that I wanted to go out on the road with him. I went to school and got my Class A CDL three years ago. It just seemed like a great way to be with my husband and get paid to see the country — a pretty good deal.
How did you wind up choosing Panther as your carrier?
I drove for a few different companies as a solo for quite a while and I even looked around at other companies, but nothing really appealed to me. I was in a lease purchase with one of these companies and it didn't go so well. I had heard good things about Panther and thought I would check them out. After doing some research, I called Panther and it seemed like a good fit. Clint came with me and we've been there for about a year now. They're a good company to work with.  When we first started with them, we were involved with a lease purchase, but then we heard from other drivers about ES's Path to Ownership, so we decided to explore this opportunity.
Tell us about your lease purchase experience?
Well, my lease purchase experience wasn't great, to say the least. With every one we were involved with, the true cost of ownership was always way too high and there never was any support. The second you had a problem, we were always told that we were on our own. It's really disappointing, too, because you go into one of these agreements thinking you're going to be a real truck owner only to find out there are all of these restrictions. Also, the paperwork is vague, you perform your due diligence only to find out there's something the lease company didn't disclose to you. We were looking for a Much Better Alternative.

Tell us about your Much Better Alternative with ES versus your previous lease purchase?
As I said, we had heard about ES's MBA (Much Better Alternative) to truck finance from a couple of drivers here at Panther. We asked our manager about ES's Path to Ownership (PTO) and he said the opportunity was real and many Panther teams had already taken the PTO. We got in touch with the people at ES and the ball started rolling quickly.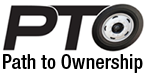 The process was much easier than I had expected. We were soon in contact with Danny Vernon, Expediter Truck Sales Manager. He sent us several pictures of trucks that he sourced that were available showing different specifications. He made sure the truck we chose was equipped for the way we do business. We chose a 2019 Volvo 780 with a Tri-Pac APU and a very nice sleeper.
Once we had chosen our truck, Steve Kochensparger at Expediter Equipment Finance stepped up and explained the ins-and-outs of the program. Since we had been burned by lease purchase agreements in the past, we were especially diligent about asking questions. He was upfront and forthright about everything. Once we submitted the paperwork it didn't take long before we were approved. The entire process was refreshing. ES looked at our work history (and not just our credit) to get us approved.
We absolutely love our new truck! Danny was very helpful even after the sale, reiterating the specifics of the ES Owner Operator Program so we truly understood how everything works together under ES's umbrella.
What is it like being a true truck owner?
I can tell you that it's great! Not only is it great being a real owner, the programs offered by ES are awesome as well. We have a great truck and real support that we never had while running under a lease purchase. The new truck and ES truly help our business. We're seeing greater profits, more freedom and I just love being my own boss!
Tell us a little about your experience being a Woman in Expediting?
Over the past few years, I've noticed that more women are coming into trucking as a career. I think there's plenty of opportunity for women in this business. It's good to see ES and Panther step up and support the 150 Women-Owned Business Challenge. (Read more about the 150 Women-Owned Business Challenge)
My personal experience has been very positive overall. Sometimes, you run into people inside and outside of the industry who can be negative toward women, but I've found this to be very much in the minority. Women are capable of performing tasks as well as men and acting professionally is a big part of it. I do my job and I'm good at it. Having said that, Clint and I are a team and we play to our strengths. I'm very good at preparing paperwork and making sure the business is run efficiently — but I also drive. Clint drives too and does some backing of the truck, but that's what he likes to do. It's important to know your strengths and weaknesses when owning your own business. Our relationship works for us and we're happy with how we run.
Speaking of your business, what are your plans for the future?
The support we receive from ES and the ease of which we were able to finance our truck has gotten us to thinking about maybe building a fleet in the future. This is a move we would never have even considered if not for ES. Now, it's something we've discussed. We're playing it by ear for now, but that opportunity is definitely in the back of our minds.
ES is working for You!
Call us at 877.349.9303 and Never Stand Alone.

Please visit us on Facebook.