Welcome David Withers, New Addition to Recruiting
Expediter Services is fortunate to have the best support staff in the business. And we'd like to welcome a new addition to our team — David Withers.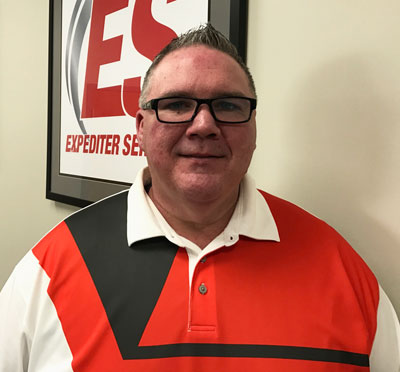 David is the newest addition to our recruiting department, with over 20 years of experience in transportation focused on HR, Recruiting and Operations. His duties have included supporting LTL, TL, and Tanker Oil and Gas carriers during his tenure at some successful companies, including: United Petroleum Transports, Central Transport, Ozark Motor Lines, and MS Carriers/SWIFT.
A native Texan from the Dallas-Fort Worth area, David is the proud father of a daughter in college. He's also a former college football player who still enjoys keeping in shape by strength training at the gym and playing golf. He also enjoys attending church and participating in church related activities.
Please help us give David a warm Expedited welcome!
And if you're in need of ES recruiting services, please contact David Withers at 877-349-9303 or email [email protected], and Never Stand Alone.
ES is working for You!
Call us at 877.349.9303 and Never Stand Alone.

Please visit us on Facebook.