Welcome Danny Vernon — New Truck Sales Manager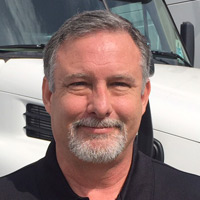 Expediter Truck Sales is pleased to introduce Danny Vernon, our NEW Truck Sales Manager. He will be filling the shoes of Josh Swindoll, who has moved on to pursue other opportunities — and we wish him great success with his new career. Danny brings a wealth of knowledge and experience to his new position as Truck Sales Manager. He has over twenty-five years of experience in vehicle/equipment management and sales. His resume also includes hands-on knowledge of internet sales and finance. Please contact Danny at www.expeditertrucksales.com, or call him at 1-877-349-9303, ext. 120. He'll be happy to help you find the right truck for your application.
ES is working for You!
Call us at 877.349.9303 and Never Stand Alone.

Please visit us on Facebook.