Webinar Replay – 2022, It's All About You: Highlighting FedEx Custom Critical & Exploring Truck Ownership Opportunities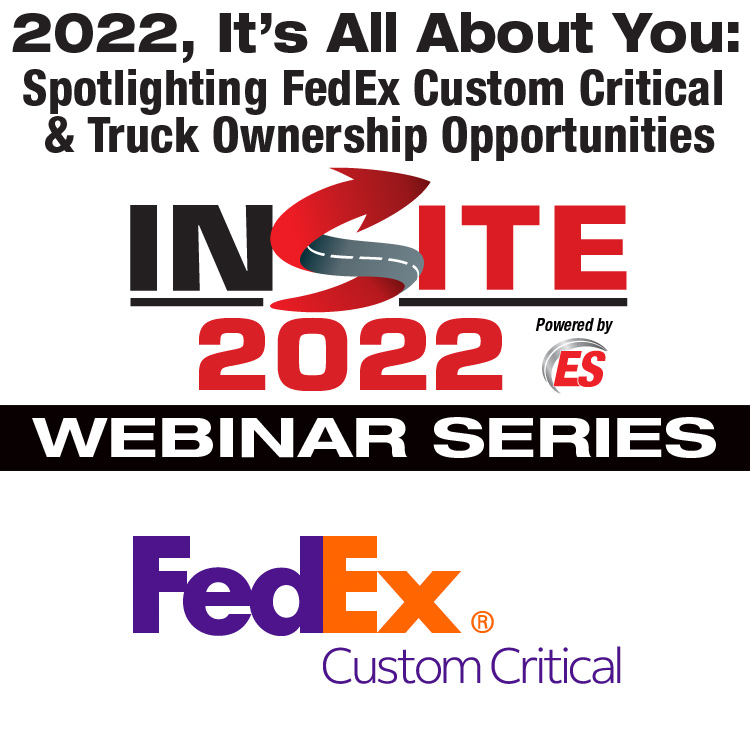 Did you catch the live webinar presentation of 2022, It's All About You: Spotlighting FedEx Custom Critical & Truck Ownership Opportunities? ES shared the live presentation on March 29th. ES is pleased to be able to share the second webinar for the IN-SITE 2022 series through a video replay.
This edition from our IN-SITE 2022 Online Series discusses the current conditions related to truck ownership and starting a trucking business while also highlighting the opportunities with FedEx Custom Critical, which is one of the carriers within the ES community.
As you'll see, a good portion of the webinar covers the long relationship between ES and FedEx Custom Critical and how members of the ES Community have grown their businesses and found their success in trucking through the programs and support offerings available to trucking entrepreneurs.
The panel for the second session of the IN-SITE 2022 webinar series features Jason Campbell, Vice President of Operations, Ops Systems & Support at FedEx Custom Critical, and Steve Callitsis, Managing Director of Operations Systems and Support at FedEx Custom Critical. The panel also includes Jason Williams, the Co-Founder and President of Expediter Services, and Jeff Tacker, the Chief Operating Officer and Chief Commercial Officer of Expediter Services.
The panel discussion for this edition of the IN-SITE 2022 webinar series is being moderated by Leah Shaver, the President and CEO of the National Transportation Institute (NTI). Founded in 1995, NTI has earned the reputation as a leader in the trucking industry for tracking company driver and owner-operator compensation history, changes and benchmarks. Leah, who also serves as a host on SiriusXM's Road Dog Trucking Radio Channel 146, is one of the foremost experts in the trucking industry on topics related to compensation, driver recruiting and driver retention.
The market outlook for 2022 and the opportunities for independent contractors and owner-operators are among the topics that you'll hear the panel discussing during the webinar. On-demand viewers of the webinar will also hear about the collaborative efforts between FedEx Custom Critical and ES that have paved the way for professional drivers to become truck owners and successfully operate small businesses within the industry.
The second webinar event of the year from ES is part of the overall IN-SITE 2022 Online Series. ES has planned free webinar events and podcast releases throughout the year as part of the overall. The upcoming webinars and podcasts in the series will continue to have topics of interest for owner-operators, independent contract drivers, fleet owners and any aspiring entrepreneurs within trucking. To stay up to date on the latest with IN-SITE 2022, please visit here.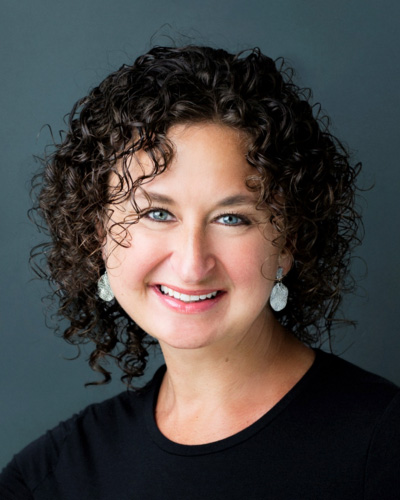 Leah Shaver
President & CEO,
National Transportation Institute,
SiriusXM Road Dog Trucking Radio Host
Panel Moderator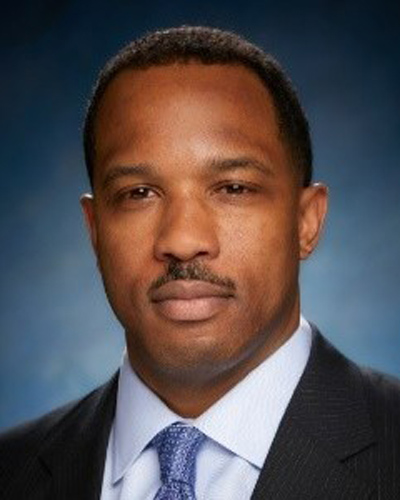 Jason Campbell
Vice President of Operations, Ops Systems & Support,
FedEx Custom Critical
Steve Callitsis
Managing Director of Operations Systems and Support,
FedEx Custom Critical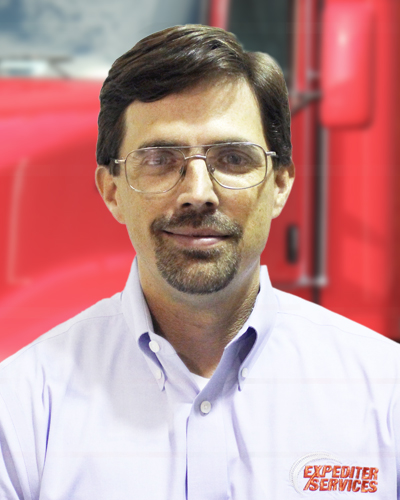 Jason Williams
President,
Expediter Services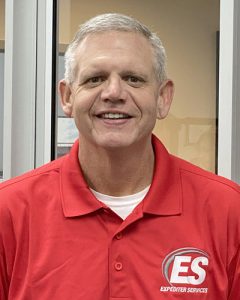 Jeff Tacker
Chief Operating Officer,
Expediter Services