True Truck Owners Drive Toward Success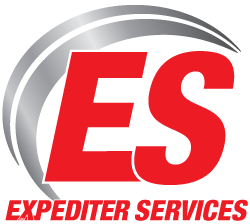 It takes a strong commitment, a belief in yourself and the right opportunity to become a Success in Trucking. As you'll see in this issue of Spotlight News, Diana Jorgensen and her husband Ed recently took ES's PTO (Path to Ownership) to get their MBA (Much Better Alternative) to truck finance in order to drive their business away from a problematic lease purchase agreement.
We also get Diana's thoughts on being a woman in trucking and the support they get from ES as they take their business to the next level as true owners.
How did you get into transportation?
Ed has been driving for twenty-one years and I started driving with him eleven years ago. He actually trained me when I was first starting out. At the time we were driving for another company and we've been out here together ever since.
Tell us about your decision to choose Panther Premium Logistics – ArcBest as your carrier?
We had been driving for a company in a lease purchase and the truck was having a lot of problems. It literally died on us, so we walked away and became company drivers for another company we had worked for in the past. We worked for that company for about a year when it got bought out. We knew then that we needed to find a company that was more stable where we could generate a good income, so we contacted Panther. It was a good move. We love it here and can't see driving for anyone else. They are a great company to work with. They have good freight and the people are friendly and helpful.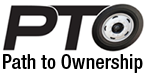 What was your experience like dealing with a lease purchase?
Dealing with a lease purchase is a pain! We got absolutely no support at all and communicating with them was next to impossible. We were on our own. When our truck was having problems, they wouldn't lift a finger to help us. It seemed that no matter what we did, there were strings attached. The lease purchase company we were with also got bought out and because of that, the "walk away" lease wasn't truly a walk away proposition. They even kept our maintenance escrow. Add to that there's no beneficial way to pay off a lease purchase and you've got a real mess that makes it difficult to drive your business to success.
What was your next step after leaving your lease purchase agreement?
We contacted our recruiter at Panther and told him about our desire to own our own truck. He told us about several options available to us and we decided to contact ES about their Path to Ownership (PTO) and their Much Better Alternative (MBA) to truck finance. It sounded like a good opportunity to finally become true truck owners, so we made the call.

The first person we spoke with was Danny Vernon, Expediter Truck Sales Manager. He helped us find a 2019 Volvo 860 with a Thermoking APU, which helps us save on fuel. It also has a nice sleeper. We were thrilled with it! The next step was to get with Steve Kochensparger at Expediter Equipment Finance. We submitted our paperwork and soon we were approved. We made the trip from our home in Montana to the ES offices in Southaven, Mississippi and picked up the truck. The ES staff was very accommodating as our schedule was really hectic during the transition into getting our new truck. The entire purchasing process was easy and a great experience all around.
I'd also like to give a special mention to how ES was able to take our work history, attitude, aptitude and earning ability into account when getting approved. This was nothing like what we had experienced when getting into a lease purchase agreement. This time ownership is real and the truck is truly ours.
What is it like being a true owner?

Being a true owner is great. We're out on the road working hard as usual (now just working smarter as well) and we've just made our first payment. The truck is getting great fuel mileage and we've already seen a bump in our bottom-line because of the better fuel economy and the discount we get from the ES fuel card. We're looking forward to even greater income potential too as we move forward with our business. And unlike our lease purchase agreement, we actually get support from ES and their team. We Never Stand Alone because they are always behind us when we need help.
A Woman in Expediting's Point of View
What is it like being a woman business owner in transportation?
Before getting into transportation, I was in the medical field. It's really feels great being a part of this industry. It truly is the business of moving America and it's exciting. Every day is different with different challenges and it's truly rewarding. Also, I get to build a business with my husband, which I enjoy!
How do you and Ed structure your daily tasks?
There are definitely things that each of us do better than the other. I do all of the paperwork he takes care of the truck. It's a give and take. But in the end, we support each other and that's how we've been successful in our business.
What advice do you have for women looking into getting in to the transportation field?
Well, it helps to have support. I think it's great that Panther and ES are supporters of the 150 Women-Owned Business Challenge. (Read more about the WIT/ES 150 women-owned business initiative here.) More and more women are getting into the business and it's important that they are encouraged and made to feel like they belong. For women who are looking at a career in transportation, I would tell them to be confident, don't let anyone tell you that you can't do this business — just go for it. There are some good opportunities out there, so call ES and Panther, they can help you.

What are yours and Ed's future plans?
Since we've become true owners, we've been thinking that in the future we may want to build a fleet. We have family members who've shown interest in the business and we'd like to encourage them to pursue their dreams. We'd like to help them and ES's Path to Ownership and Much Better Alternative to truck finance is a good way to get there!
ES is working for You!
Call us at 877.349.9303 and Never Stand Alone.

Please visit us on Facebook.