True Ownership of the American Dream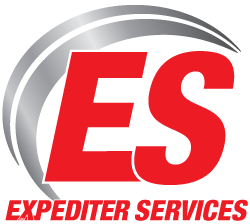 Entrepreneurs in any profession are dreamers by nature, and transportation professionals are no exception. And when it comes to Success in Trucking, success can mean different things to different people. This week's Spotlight News subject, Roger Boyd's definition of success means owning his own truck and doing things his way — with help from ES's PTO (Path to Ownership) and MBA (Much Better Alternative to truck finance). Read his story to learn how he made the transition from lease purchase agreement to true ownership.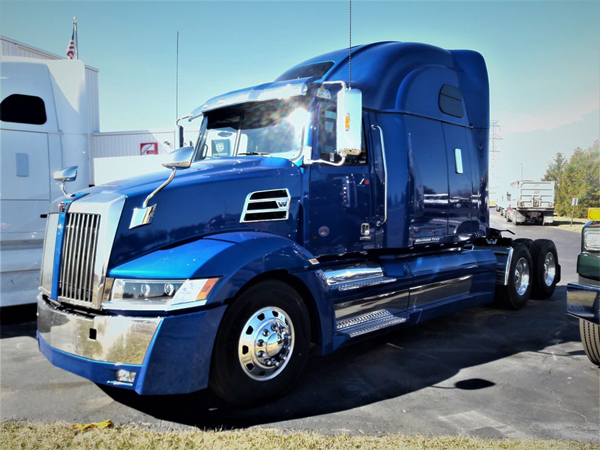 How did you get started in transportation?
I grew up farming and driving grain trucks pretty much all my life. I guess you could say I officially started back in 1992, when a fellow I was working for bought a truck and asked me if I wanted to drive for him. That was all the motivation I needed to get my CDL and I've been driving ever since and making a pretty good living along the way.
Tell us how you chose All State as your carrier?
About a year ago, I was searching around for a carrier and I got several offers from other companies, but they were all far from home. I hooked up with All State because they were so close to my home in Ararat, Virginia. That made it really convenient for me and the way I like to drive. They're a good company to work with and I've been here about 8 months and haven't missed a single week since coming on board. Business is going well — especially since I became a true truck owner through ES.
Can you tell us about your experience becoming a truck owner?
Well, I was in a lease purchase agreement when I came to All State. It was a walk-away lease. With ES, I had the opportunity to buy a brand new truck that I would truly own. It stands to reason that a new truck would offer a number of advantages, including increased fuel mileage due to better technology and an APU, less cost of repair and maintenance and better utilization. Purchasing a new truck just made good business sense to me because of the lower total cost of ownership.
I love owning a new truck — and I especially love the lower fuel and insurance costs of running under ES's Owner Operator program! These operational cost savings, along with bank rate financing (which saves on fees and interest), helps me save money that goes directly to my bottom line.
What brought you to ES when it came to getting a new truck?
I had heard about ES and their PTO (Path to Ownership) and MBA (Much Better Alternative) to truck finance through other drivers. It sounded like a really good deal, so I decided to ask my recruiter at All State about it. He said the PTO & MBA programs were a real thing, and I would have to be with the company for six months before I could make the transition. So just as soon as my six months was up, I contacted ES and they helped me drive the deal home.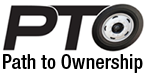 Tell us about your experience financing and buying your new truck?
My first contact was with Danny Vernon, Expediter Truck Sales Manager. I told him about the situation I was in with a lease purchase and that I wanted to be a true truck owner. Right away, he went to work and found me a truck. He sent photos and I couldn't believe it when the truck he sourced for me was the exact color I wanted. He found a dark blue 2019 Western Star 5700 XE. I knew immediately that this was the truck for me! It's my favorite color and I absolutely love the looks of the Western Star. It's a sharp looking truck with a ThermoKing Tri-pack APU and a very nice sleeper.
Danny then put me in touch with Steve Kochensparger at Expediter Equipment Finance. He took my six month work history with All State into account in order to get me financed. The entire process was easy and fast. I have only positive things to say about my experience with ES. They were helpful and professional every step of the way.
How has your business changed since becoming a truck owner?
Being a true truck owner certainly has its benefits and advantages. I run my truck and my business hard and I put a lot of miles on my equipment. My new Western Star gets at least a couple of miles per gallon better fuel economy than the lease purchase truck I was driving. It also has much less maintenance costs associated with it. When you add these factors together, it definitely affects your bottom line for the better.
There's another positive aspect to being an owner — I own my truck, and since it's mine, I can outfit it any way I want to. There are certain things I like to put on my truck and that's just the way I like it. I figure since I'm the one paying for it I may as well enjoy it the way I want things to be. I could never really do that with a lease purchase. Personal choice and satisfaction is definitely a benefit and a joy to owning your own truck. I'm looking forward to putting many miles on my truck and earning money.
What does the future hold for your business?
I think it's important to have goals when for your business. In the not-too-distant future, I would like to own a couple more trucks and make even more money. After all, that's the American dream, isn't it?
ES is working for You!
Call us at 877.349.9303 and Never Stand Alone.

Please visit us on Facebook.