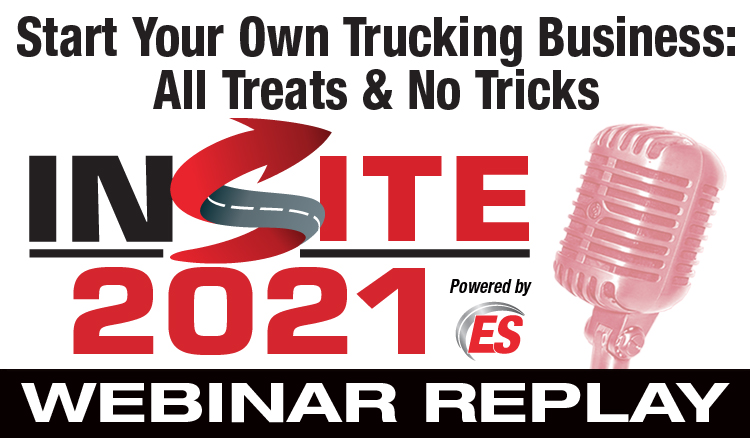 Were you able to connect with ES through Zoom on October 26th for the Fall Edition of IN-SITE 2021 Webinar Series? ES hosted an informative discussion that covered a range of timely topics during Start Your Own Trucking Business: All Treats & No Tricks.
If you missed the live event or if you would like to watch it again, ES has now made the video replay of the webinar available through the ES Success In Trucking YouTube Channel.
This edition of the IN-SITE 2021 series was the fifth webinar that ES has hosted this year. As ES has done with the previous four webinars, the Fall Edition of the series was anchored around the theme of Starting Your Own Trucking Business.
Jason Williams, the President and Co-Founder of ES, and Jeff Tacker, the Chief Operating Officer and Chief Commercial Officer of ES, served as the panelists for the webinar. Jason and Jeff were joined on the webinar by Leah Shaver, the President and CEO of the National Transportation Institute, who served as the moderator. Leah, who is a host on SiriusXM's Road Dog Trucking Radio Channel 146, was on camera from her NTI studio, while Jason and Jeff joined the webinar on camera from the headquarters of ES.
The approach the group took with the webinar was to make it a conversation that would allow them to examine the trends that have taken place within the trucking industry so far during 2021. The group focused specifically on issues impacting aspiring trucking entrepreneurs and current small trucking business owners. As viewers of the replay will see, this edition of the webinar covers a number of top topics that are a part of today's trucking landscape, including what's happening in the new truck market, access to financing and freight trends in the coming year.
The Fall Edition of the IN-SITE 2021 Webinar Series also provided Jason and Jeff the chance to talk about the truck ownership opportunities and support available through the ES Community. As you can see through the webinar replay, Jason and Jeff, in responding to the questions and points that Leah raised, were able to compare and contrast the challenges new owner-operators who obtain their own authority can face versus new business owners who are members of the ES Community.
The webinar discussion offered an opportunity for Jason and Jeff to detail how the comprehensive set of programs and service offerings available through the ES Community work to position owner-operators, independent contract drivers and fleet owners for success in today's trucking industry.
ES would like to invite you to watch the video replay of our IN-SITE 2021 Fall Webinar, Start Your Own Trucking Business: All Treats & No Tricks. If you have questions regarding anything you see during the webinar, or if you have questions about the programs and offerings from ES, please send us an email: [email protected]. You can also call us at 877-349-9303.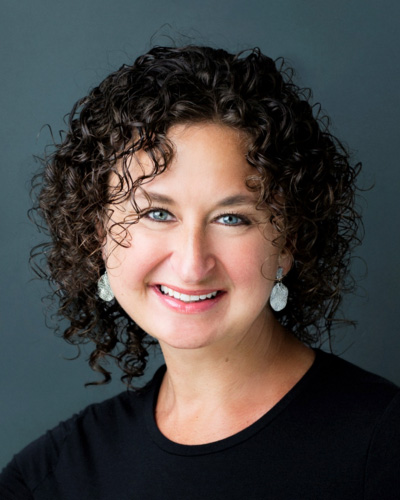 Leah Shaver
President & CEO,
National Transportation Institute,
SiriusXM Road Dog Trucking Radio Host
Panel Moderator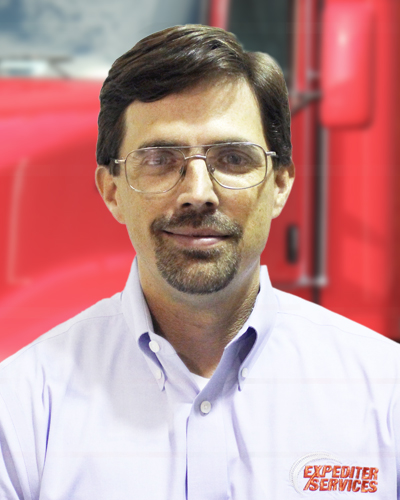 Jason Williams
President,
Expediter Services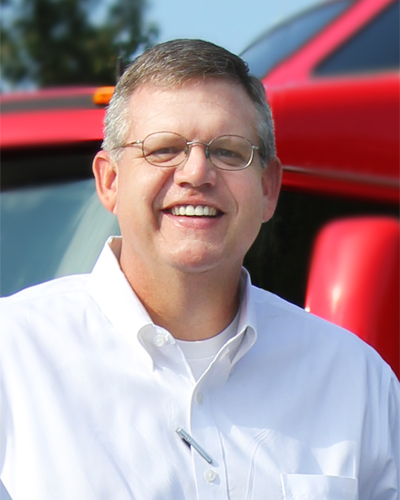 Jeff Tacker
Chief Operating Officer,
Expediter Services