The Right Path for Success in Trucking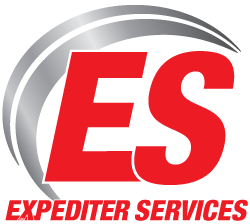 After a catastrophic breakdown, driving partners Jack Roberson and Diana Smith were in a quandary trying to figure out what path to take in order to purchase a new truck. After much research and a heads up from their recruiter at XPO, they found ES's Path to Ownership (PTO) and got their MBA (Much Better Alternative) to truck finance. Read more to learn how their experience purchasing a truck from ES changed their business path for the better.
Jack, tell us how you got started in transportation? In 1998, I was working in management for a large electronics firm. They downsized and moved their operations out of Ohio where I live. I started looking around for other opportunities. I have always been interested in trucking and thought I would look into it. In 2000, I went to trucking school and that's how I got started in transportation as a new career.
How did you wind up at XPO as your motor carrier? Shortly after getting my CDL, I started driving locally for a flatbed company. I really like the physicality of that type of trucking, but I wasn't used to being dirty all of the time. I did this for about six months and met my fiancé, Diana. She had a friend in Dayton, Ohio, who had four trucks and he was looking for drivers. I drove for him with one of the large overnight transportation companies for about eight months. I eventually wound up buying that truck from him.
It wasn't long before I convinced Diana to come out on the road with me because she already had her CDL. We drove together as team for about three years. She left the road to help her elderly parents and I began driving for another long haul trucking company. I was there for eleven years. Over these years I had owned four trucks. I thought this was a much better way to do business than to lease.
In 2013, Diana came back out on the road with me. In 2016, we went to XPO and we've been very happy there. They're a great company to work with.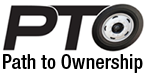 What brought you to ES? The truck we owned at the time's engine was having tremendous problems and it finally blew. We spoke to the dealer and found out to replace the engine would be much more than the truck was worth. We began doing research to find out what our options were to get another truck. Our recruiter at XPO told us about ES and their PTO and MBA opportunities. It sounded really good, so I checked out the ES website to learn more. I wanted to speak with someone who had actually taken the Path to Ownership. Our recruiter put me in touch with a team who had completed the PTO and gotten a Much Better Alternative to truck finance. They had great things to say about it and recommended ES to us, even providing me with photos and other information about their purchase. I was impressed with what I saw and contacted ES to find out even more.
Tell us about your Path to Ownership? After talking to the people at ES about their PTO and MBA, I found that liked their arrangement — the deal structure turned out to be much much better than going through traditional financing and the weekly payment deduction to be applied to a monthly payment made sense as well, and was beneficial to helping me manage monthly cash flow. We wound up purchasing a 2019 Volvo 860 with a Thermoking APU and a very nice sleeper. Danny Vernon at Expediter Truck Sales did an excellent job finding our truck. We absolutely love it!
After choosing our truck, Diana and I submitted the paperwork to Expediter Equipment Finance and got approved quickly. The entire transition from contacting ES, through final approval and purchase was smooth, efficient and timely. The ES staff was very good about keeping us up-to-date about progress of the purchase and the ES programs, as well.
If I had known about ES's PTO & MBA, I would never have purchased some of the other trucks I've owned over the years. The PTO & MBA are truly unique opportunities that make very good business sense because your work history, attitude and aptitude play a part in getting approved. It has been a great experience, and I believe will continue to prove very beneficial for our business.
Tell us more about your experience with ES? We've been in our new truck about three weeks and everything is going great. We really like the fuel card, which saves us on fuel. We've had good support from Patrick Bertrand our Service Coordinator. With ES, you Never Stand Alone.
What are your future plans? Right now, we're just enjoying our new truck and concentrating on generating as much revenue as we can. And even though we're kind of getting up there in years, I'd like to do this again. I have a son that we're grooming to get into the business and it would be nice to be able to pass on a legacy to him.
A Woman in Transportation's Perspective
Diana, what has it been like as a woman in transportation? I started in the transportation field in 1989 as a trainer for a large carrier. In the beginning it was more difficult for women in this business. Men didn't expect women to really be out here and at times that type of attitude made it more difficult. I had quite a few conversations over the CB with men who weren't too happy about us being on the road. But today, attitudes have changed. We're starting to become an integral part of the business. It's nice to see men become more accepting of our position and contributions in the industry.
What advice would you give to women looking at getting into the business? To me, there really aren't men and women in the industry — we're all truck drivers. I think it's important for women to recognize that if they are going to be in this business, they have a responsibility to do whatever is necessary to be successful, whether it's driving, backing or doing paperwork. That's what I do with our business. I do what is necessary for us to become successful. Jack is the same way. Even though we have different talents and perform different duties, we're in this business together as a team. And it takes both of us to be a success in trucking.
What are your thoughts on ES's 150 Women-Owned Business Challenge? If I had known about the challenge only a few years ago, we would have made much different decisions concerning buying a truck. I think it's a wonderful thing for women and the industry. I would encourage women looking for a career in transportation to contact ES to learn how they can benefit from the initiative.  (Read more about the WIT/
ES 150 women-owned business initiative here)
ES is working for You!
Call us at 877.349.9303 and Never Stand Alone.

Please visit us on Facebook.