FDCC Team Finds Success in Trucking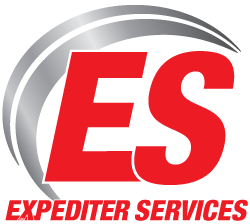 Spotlight News has featured numerous success stories detailing the path that people take to become truck owners through ES's PTO (Path to Ownership) and MBA (Much Better Alternative to truck ownership) programs. This week's issue spotlights the driving team of Randall Coulstring and Denise Malachefski, a FedEx Custom Critical team who took the Path to Ownership to become a Success in Trucking. This is their story.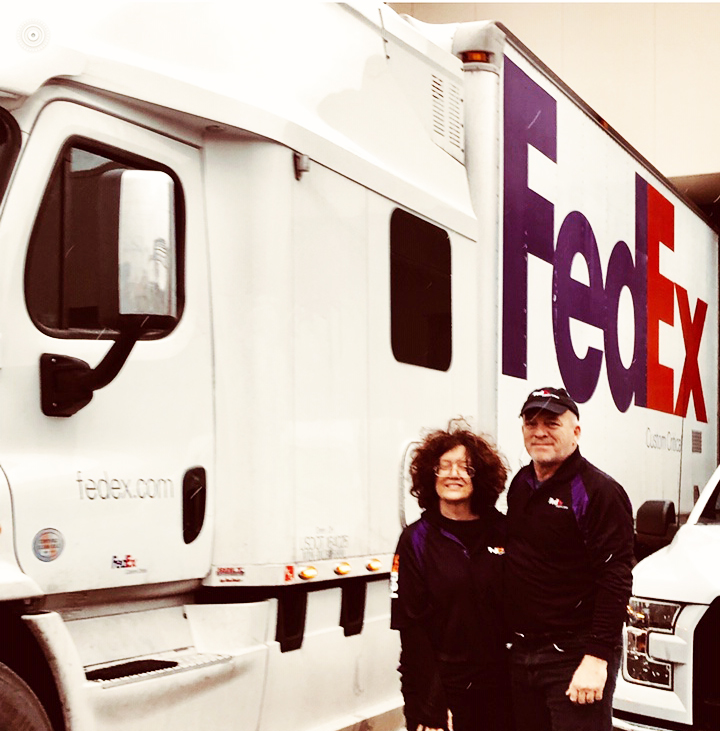 Randall, how did you get your start in transportation? I was working as a marine mechanic in Florida when the economic downturn of 2008 hit. They started laying people off who didn't have tenure, so I knew that I needed to make a career change. I decided to get my CDL and started a new career in transportation. I've been in the business ever since.
Tell us about how FedEx became your motor carrier? Since I started driving a truck, I've worked as a driver for several different trucking companies over the years. I've gained knowledge and experience with each different one, but I never felt as if I had found a home. Then about four years ago, I signed on with FedEx driving expedited freight in a tractor-trailer. FedEx is a great company to work with and I definitely feel like I have found a home here.  About two years ago, my girlfriend Denise Malachefski, started on the road with me as my driving partner. She was having some difficulty manually shifting gears, so we walked away from the truck we had lease purchased after about two-and-a-half months. So, it actually worked out better because the lease purchase wasn't a very good deal anyway. There was no beneficial way to pay it off and you have no support whatsoever. We also had the desire to be owners and the lease purchase just wasn't going to get us to our goal of true ownership.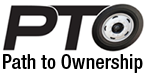 How did you hear about ES and tell us about your Path to Ownership? While driving around the country I had heard good things about ES over the years from other drivers. In particular, I had heard about their great financing and their PTO program. Denise and I discussed it and decided to contact ES to learn more. I spoke with one of the ES team members and they explained about the Path to Ownership and their Much Better Alternative to truck finance. They went into detail about the program and how they take your work history into account when it came to getting approved. It all sounded great and we knew our numbers were good, so we decided to take the plunge.
We had recently started driving a 2013 Cascadia refrigerated white glove TVAL straight truck with a custom sleeper owned by another fleet owner. He had agreed to sell it to us. We spoke with Expediter Equipment Finance about our desire to buy this truck. They were happy to accommodate us. We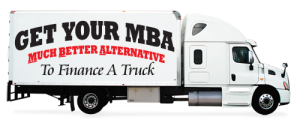 submitted the specs on the truck, along with our paperwork and a down payment. It wasn't long before we heard back from EEF telling us that we were approved. ES took our attitude, aptitude and work history into account when it came to getting financed. It also didn't hurt that we had outstanding earnings as a FedEx Custom Critical team. We were so happy to become owners at last!
A Woman in Transportation's Perspective
Denise, has the truck buying and owning experience been positive for your business? The entire purchasing experience was easy and straightforward. We've been in our truck for just over two months and the longer we run, the more we see how ES fuel card and insurance discounts are good for our bottom line. There's the additional benefit as an owner, because you get all of the
revenue. Another positive benefit of ownership is the support we get from the ES team. They are always there for us when we need help, so we Never Stand Alone.
What has it been like for you as a woman in transportation? I have to say it has been different than other businesses I've been in. For one thing, I'm part of a team. I do as much driving as Randall, but I also have other duties that I perform as well, like paperwork. He has other responsibilities too, such as looking after the truck. But at the end of the day, when you drive for FedEx Custom Critical, you have to come together to do whatever is needed to make your business successful. I think the level of responsibility is definitely over and above other types of businesses, but so is the reward, that's why I love it!
I also think it's wonderful that ES supports women starting their own businesses through the 150 Women-Owned Business Challenge. Transportation can be a very good career move, for women and I think ES, serving as s small business generator, is very helpful for anyone looking to get into the business. (Read more about the WIT/ES 150 women-owned business initiative here)
What are your plans for the future? Since getting our feet wet with owning our own truck, Randall and I have been discussing the possibility of adding another truck in the not too distant future. That may lead to even more trucks and fleet ownership, too. With support from ES, I can definitely see opportunities to grow our business to the next level in a reasonably short amount of time.
ES is working for You!
Call us at 877.349.9303 and Never Stand Alone.

Please visit us on Facebook.