The Numbers Equal Success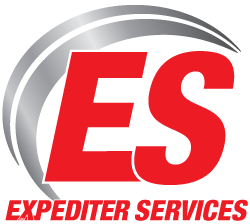 2017 is shaping up to be a good year for freight. According to a recent Morgan Stanley Dry Van Truckload Freight Index, freight has been plotting upward since the beginning of March, pointing to the second highest freight volume in the last ten years, with the exception of 2014 — and the trend is showing no signs of slowing down in the near future.
Good freight is a leading economic indicator and as a result, people are giving Expediting a hard look as an investment for the future. A good example of this growing micro-trend is business partners David Richardson and Todd Cowart, two CPA's from Tuscaloosa, Alabama who recently chose to add an Expediting position to their investment portfolio by purchasing two reefer units: one signed on with, FedEx's White Glove division, the other signed on with Panther's Elite Service Division. Here's their story by the numbers.
1. Background
According to Richardson, the journey into Expediting was a process using his knowledge as a CPA focusing on small business, tax accounting, corporate structure, capital and management. "About seven years ago I decided to put my money where my mouth was because I  advise small businesses (mom and pop businesses, doctor's offices, moving companies, small trucking corporations) on what I think they need to do to better their bottom line. I felt like I had grown enough in my career to be able to handle a secondary job. I got into the moving business and operated several moving companies in Florida, Alabama and California. As a result I traveled a lot, taking me away from my family much more than I wanted. Over the past year, I sold all of these businesses and began to look for opportunities that would allow me to use my fleet management background to find a business that would allow me to stay at home with my family, while making a good return on my investment."
2. Due Diligence
Richardson and Cowart teamed up and began searching for the right business model to use their skill sets and accounting knowledge. Their due diligence paid off when a mutual friend connected them with FedEx Custom Critical. "I'm a big believer in performing due diligence when it comes to business and didn't want to rush into just any business opportunity. Todd and I teamed up and through a mutual connection and we reached out to FedEx. We were intrigued with their business model and made the trip to Ohio to meet with them. We also kept hearing about a company called Expediter Services, so we decided to do our due diligence and check them out too."
"We were soon on the phone with Jeff Tacker, Vice President of Operations at Expediter Services and Danny Vernon, Sales Manager at Expediter Truck Sales," said Richardson. "After several phone conversations and gathering information from the ES website the time was right to pay them a visit. We drove to the ES offices, met the people and toured the facility. After all of this research I felt that ES was the right fit for us to get into the industry regardless of the carrier because of their backbone of support. Even though I felt confident with what I knew about fleet management, I would have a team to bounce things off of if needed, because there's safety in numbers!"
3. Action
Richardson and Cowart soon put their business plan into motion by purchasing two reefer units to start a fleet that attacks freight from two directions. "We bought a 2014 custom Cascadia with a Bolt custom sleeper from Expediter Truck Sales with about 260,000 miles on the clock. We also bought a new 2017 Cascadia with a Bolt custom sleeper from Stoops. Our plan is to operate the 2017 unit under FedEx's White Glove TVAL division. The enhanced credentials of operating a White Glove fleet makes a lot of sense because we aren't limited to dry freight. We can take practically any type of load. It's very much like being a doctor with a specialty. Also, in order to expand our footprint and mitigate risk, we will run our 2014 unit under Panther Expedite's Elite Service Division. We should start operations in the next couple of weeks. We're excited to see the results of our due diligence and efforts," Said Richardson.
"We also utilized Expediter Equipment Finance for both trucks. After looking at a number of lenders, at the end of the day Expediter Equipment Finance had the best terms hands-down out of everyone else we talked to. The process went smoothly and it was convenient having all of our transactions handled under one roof."
4. Rationale
When asked why now was the time to invest in the Expediting segment of the trucking industry, Richardson said its all about the opportunity and the numbers. "Freight is one of those things that are always necessary and will always be necessary. As the economy picks up, so does freight in practically every business sector. We live in a society where the expectation is we "want things now" and there's a sense of urgency to everything, so to me, Expedited shipping falls right in line with this philosophy. I looked into a number of different segments of freight and Expediting is a specialized niche with a lot of room for growth with higher profitability. The numbers just looked right."
ES is working for You!
Call us at 877.349.9303 and Never Stand Alone.

Please visit us on Facebook.