Thanks for a Great Expedite Expo 2017!
Expediter Services was once again excited to be the Title Sponsor of the Expedite Expo 2017. This year marked the sixteenth year for the event, and the second year at its new home in Lexington, Kentucky.
The annual Expedite Expo has grown to become an important event for the Expediting industry as a whole. This year, the quality of attendees once again made the Expo an unqualified success as the anticipation of a continued strong freight environment made for a spirited crowd looking for opportunities. The ES team was excited to meet and greet everyone who visited our booth. We would also like to thank everyone who dropped by our Expediter Truck Sales exhibit in the End Zone.
The Expo gave us the opportunity to share the solutions of tried-and-true programs created to make Independent Contractors, Owner Operators and Fleet Owners more efficient and profitable — regardless of the road ahead. It also allowed us the opportunity to highlight our expanded services for our existing partner carriers and introduce our new carrier partners — our stable of carriers includes: All State Express, FedEx Custom Critical, Panther Premium Logistics, Premium Transportation Logistics (PTL), V3 Transportation, XPO Logistics.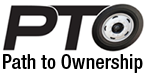 We were also excited to let people know that through our Much Better Alternative (MBA Program), if you can drive a truck, you can own a truck if you desire, and we're pleased to have helped a few attendees to become new truck owners. We're also pleased that some Contract drivers chose to join our program to start their Path to Ownership (PTO), while other contractors continued their PTO and became owners. There were also Fleet Owners who decided to grow their fleets at the Expo!
A number of opportunities were realized as we spoke with many new and experienced quality driving teams at our Driver Recruitment Center, and we're looking forward to assisting them getting into equipment in the near future.
We also had a great turnout for our annual EGG at the The Expo! Read more about The EGG (Expediter Group Gathering) further down the page.
It was a Great EGG at the Expo!
Expediter Services is excited to have hosted its fourth annual EGG at the Expo, as we once again greeted those we know, and got to know those we don't.


At this year's EGG (Expediter Group Gathering), everyone enjoyed a great meal and fellowship, as we gave thanks to the community and reflected on the outstanding history of the EGG. We also focused on growth opportunities for Contractors (Contract Drivers, Owner Operators and Fleet Owners). We'd like to sincerely thank everyone who attended.
ES would also like to give a heartfelt shout out to the Carriers who attended the EGG: All State Express, FedEx Custom Critical, Panther Premium Logistics, Premium Transportation Logistics (PTL), V3 Transportation and XPO Logistics.

Don't wait for the Expo or the EGG to access
the opportunities offered by Expediter Services.
It's what we do every day!
ES is working for You!
Call us at 877.349.9303 and Never Stand Alone.

Please visit us on Facebook.