Taking The Path to Ownership & Success
Everyone's path in Expediting is different. But one thing is for certain, when you have vision, perseverance and the right opportunity, your path can take you as far as you want to go. Frank and Donna Smith are a husband and wife Expediting team who have taken the Path to Ownership with help from Expediter Services.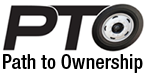 "Frank and I began as Expediters in 2013. We had been involved with a couple of owners as contract drivers, but the experience wasn't very good. The equipment was sub-par and we had problems getting paid. We finally found ES through one of our carriers, and things immediately began to look up," said Donna Smith.
Once the Smiths began settling in as contract drivers with ES, their work history and a trip to The EGG soon began to show that they had potential as future owners. "In the spring of 2014, we heard about The EGG (Expediter Group Gathering) at Expediter Service's home office in Southaven, Mississippi and we decided to attend. The thought of someday owning our own truck was something we had dreamed about — but we just weren't sure it was in the cards.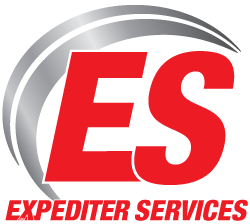 When we got to The EGG and saw the presentation showing the advantages of being owners,  it really got us to thinking in that direction. On top of that, ES's management team took the time to pull up our numbers. We soon found out that we could take the Path to Ownership. This was something we hadn't expected, since Frank had been injured several years ago (before we became Expediters) and had been unable to work and drive. We thought this would affect our ability to finance a truck. But we found out our work experience as contract drivers with Expediter Services overcame any past obstacles to financing a truck. We were thrilled and began working towards that goal of ownership," said Donna.



Soon after The EGG, another opportunity presented itself, and the Smith's signed on to FedEx as their carrier. They dove headlong into the White Glove service and didn't look back. "When we decided to sign on with FedEx as our carrier, we saw the earning potential of TVAL delivery. We felt this move would enhance our ability to generate revenue as we took the Path to Ownership. In December of 2015, we officially took the step of becoming owners by contacting Steve Kochensparger at Expediter Equipment Finance who helped us with the paperwork. Danny Vernon at Expediter Truck Sales  found us a great 2014 Cascadia reefer with only 250,000 miles on it! The whole process was easy and we're looking forward to being owners and controlling our own destiny. We also recommend that anyone who is thinking about buying a truck should attend The EGG. The folks at ES can help you understand your finances and see what you need to do to become an owner. It's very helpful!"


The Smith's work ethic and perseverance paid real dividends when it came to their taking the Path to Ownership, and according to Donna, Expediting is a path, as well as a process. "As Expediters, you're always learning. While taking our Path to Ownership, we learned that becoming Owner Operators is a process. It doesn't happen over night. But when you find the right opportunity and the right support, you can achieve your dreams. In the future, we may purchase another truck or two and become fleet owners. But right now, we're concentrating on doing what we do best and that's driving — and that's fine by us."
ES is working for You!
Call us at 877.349.9303 and Never Stand Alone.

Please visit us on Facebook.