Taking the Path to a Second Career
If there's a common thread that runs through every
Spotlight News
story, it's the desire for people to own their own businesses and control their own futures. It doesn't matter
where
these individuals start on their path, it's where that path
takes
them and how they access the opportunities along the way. Mike and Cynthia Taylor are an expediting team who took Expediter Services' Path to Ownership, and are now on their way to building a successful fleet.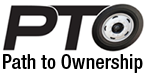 In 2007, Mike retired from General Motors and began looking for a way to supplement his pension. After looking at several opportunities, he realized that transportation was where he wanted to be. "When I left GM, I wanted to find a second career that was stable and had the opportunity for growth. I did a lot of research online and talking to people in the transportation industry and realized that trucking would be a good fit. Once I found expediting, I knew it was where I wanted to be." But according to Cynthia, (his wife, business and driving partner) that's only half of the story! "Since expediting is a team effort, I decided to leave my job in the government sector and join Mike on the road, and It's been quite a journey from those early days of feeling our way along and learning about the business," said Cynthia.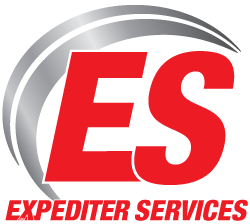 In 2008, the Taylors began their careers driving as contractors for a carrier. "We were swapping trucks with a couple who were working with Expediter Services and they told us about how easy they are to work with and how they provided great support for people like us who were starting out in the business," said Cynthia. "It wasn't long before Mike and I made the call to ES. It turned out to be a great business move!"

Soon afterwards, the Taylors signed on with FedEx as their carrier, and became contract drivers with Expediter Services. It wasn't long before Mike and Cynthia began to plot their own Path to Ownership. "Mike had always wanted to own his own truck from the very beginning. After expressing this desire to Jeff Tacker, we learned that Expediter Services could help make our dream of truck ownership come true. As contract drivers with ES, we could essentially "try it before we buy it". This gave us the confidence and the knowledge to know that we could generate the numbers needed to push us over the top to become owners. After a short time, ES looked at our work history and helped us buy our first truck in 2010. We purchased a straight truck and used Expediter Equipment Finance for financing," said Cynthia. And according to Mike, ES was there when they were ready to build a fleet. "Our experience with ES was so good the first time around, we went back to them when it came time to buy another truck. We bought a slightly used 2013 Cascadia from their fleet, and again we used Expediter Equipment Finance. I can't tell you how easy the entire transaction was. We picked up our new truck at Expediter Services' offices last week and we're looking forward to reaping the rewards of being fleet owners!"

"For anyone looking to own a truck, and to take control of their future, we can't recommend Expediter Services enough," said Mike. "They do things that no other company does, with good people and the support you need to be successful." "We've also been inspired by the people featured in
Spotlight News
," said Cynthia. "We're so pleased to share our story with others and hope we can help spread the word about the opportunities available with Expediter Services."
In the future, the Taylors are looking forward to growing their fleet and helping other people along the way. "I believe we'll be in the position to add another truck as early as September," said Mike. "I also would like to help other people by providing opportunities and especially a second chance to folks that may have experienced setbacks at some point in their lives."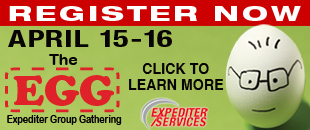 ES is working for You!
Call us at 877.349.9303 and Never Stand Alone.

Please visit us on Facebook.