Spring EGG 2017: Thanks for a GREAT EGG!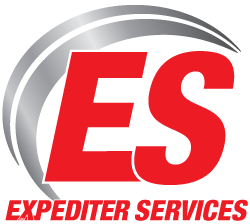 The Spring EGG (Expediter Group Gathering) 2017 was a remarkable success on a number of levels. With this year's focus being truck sales, an increasing number of drivers became owners, owners became fleet owners, and fleet owners grew their fleets — proving that when you come to The EGG, you truly can bring home the bacon!
Attendees, Speakers, Carriers & Vendor
The EGG hosted a record number of drivers, owners and fleet owners, while a GRADE A lineup of speakers shared their experience and knowledge. Also in attendance was a new and growing number of Carriers from Expediting and general trucking looking for and providing opportunities. Numerous vendors were also on hand to meet and share information. In addition, ES management and staff was glad to have had the opportunity to meet and get to know everyone on a personal basis.
The Hub Grand Opening
A recap of the Spring EGG 2017 wouldn't be complete without mentioning the Open House and the Grand Opening of our new Contractors lounge, The Hub, at the newly renovated and expanded ES offices.
Jeff Tacker, ES Vice President of Operations, was excited to meet our visitors and to show off The Hub and our new facilities. "It's always great to meet the folks we know and to get to know those we don't. Our growth and success is due to your hard work and dedication. The ES office expansion and the addition of The Hub is our way of showing our dedication to helping service and support your efforts. We look forward to providing opportunity at every level. We'd also like to thank everyone who attended this year's EGG."
Save the Date: The EGG at the Expo
We can't wait to meet you at the EGG at the Expo 2017!
Expediter Services is once again the title sponsor of the Expedite Expo 2017. We're also excited to host the third annual EGG at the Expo on July 14th in Lexington Kentucky. It's another opportunity for Expediters to gather, meet and share information. The EGG at the Expo also helps us to get to know each other on a personal basis. Stay tuned for updates and the agenda. And don't forget you don't have to wait for The EGG to buy a truck. It's what we do every day.
Need a truck? Call Danny Vernon, Expediter Truck Sales at 877.349.9303, ext. 120
ES is working for You!
Call us at 877.349.9303 and Never Stand Alone.

Please visit us on Facebook.