Save the Date – SITE 2020 is June 5 & 6

The inaugural SITE was such a success, we're doing it again in 2020!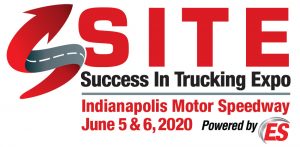 The SITE is a truly unique trucking event that's unlike any other gathering in transportation — and next year's Success In Trucking Expo 2020 will continue and expand upon opportunities to help drivers become owners, owners become fleet owners, and fleet owners expand their fleets. Proving once again that with the opportunities offered by ES: If you can drive a truck, you can own the truck!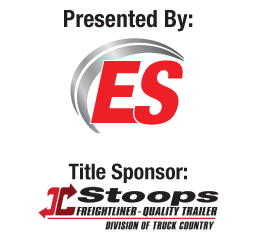 Building upon the success of last year's SITE, Stoops Freightliner will once again be our Title Sponsor. The ES community will feature a gathering of top motor carriers including: Panther Premium Logistics, Forward Air and FedEx Custom Critical. In addition, our roster of vendors, guest speakers and ES team members will be on hand to answer questions and get to know you on a personal level, so you Never Stand Alone.
"In 2019, we worked diligently to develop the Success In Trucking Expo into an event that would be meaningful and have a positive impact for professional drivers interested in ownership, as well as current owner-operators and fleet owners who are looking to grow their businesses. We're looking forward to continuing this success at the 2020 SITE," said ES President Jason Williams.
MORE ABOUT THE SITE
• The SITE (Success in Trucking Expo) 2020 takes place June 5 – 6 at the Indianapolis Motor Speedway, the largest permanent sport facility in the world. At the SITE, your dreams of truck ownership can become a reality.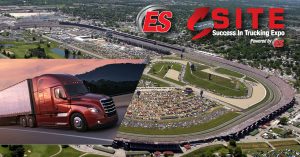 • Join us for food and fellowship! We look forward to dining with you and getting to know you better as we eat together with meals provided by the Success In Trucking Expo. Our wonderful venue located at the world-famous Indianapolis Motor Speedway will overlook a selection of new trucks for you to review and test drive.
We're excited about the SITE 2020 and hope to see you there!
If you have questions or if you'd like to register now,
please contact our team at 877-349-9303.
Stay tuned! We will be posting more details about the SITE 2020 as more information becomes available.
Listen Up! NTI COO & SiriusXM Radio Host Leah Shaver Discusses ES Opportunities and the SITE 2020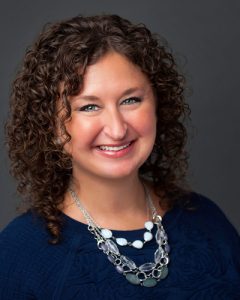 In this edition of the podcast, Leah Shaver will be joining us to talk about a range of topics that we know will be of interest for all professional drivers, fleet owners and anyone involved in the business of trucking. Leah is the Chief Operating Officer of the National Transportation Institute, and she also serves on the Board of Directors for the Women In Trucking Association. Regular listeners to SiriusXM radio and the Road Dog Trucking Radio have likely heard Leah as a host on Channel 146 or through the SiriusXM app. Leah is one of the trucking industry's leading experts on compensation for professional drivers and owner-operators. Through her work at NTI, Leah studies market trends in the trucking industry and she is a strong advocate for promoting opportunities for women in all roles across the trucking industry.
. To listen, click on the SoundCloud icon below.
You Don't Have to Wait for the SITE to buy a truck. It's What We Do Everyday!
ES is working for You!
Call us at 877.349.9303 and Never Stand Alone.

Please visit us on Facebook.