Put Yourself in Position to Benefit from Good Freight
The Forecast is Favorable

As the economy shifts into the third quarter, a trend is  evident in the freight market pointing to future growth and opportunity for Expediters.
Based on Morgan Stanley's Dry Van Truckload Freight Index, freight has been plotting upward since the beginning of March, pointing to the second highest freight volume in the last ten years — with the exception of 2014.
History tells us that a good economy and shrinking capacity normally equates to more freight and better rates. Based on these positive indices, NOW is a good time to get into Expediting, as a Contract Driver, Owner Operator or Fleet Owner. Opportunities for growth in freight are looking strong throughout 2017 and beyond. Read below to learn how Expediter Services can help you capitalize on the opportunities presented in this growing freight environment.
What Does It Mean for Expediters?
According to Jason Williams, President of Expediter Services, when freight charts upwards, Expediters stand to benefit if they are prepared and positioned properly. "Everyone's heard the old saying, "strike while the iron's hot". And according to trends, freight is HOT! We want everyone to know that Expediter Services provides great programs, services, savings and opportunities to help you prepare and take advantage of good freight. ES is here to help you position your business to make the most of any freight environment."
ES Can Help You Prepare for the Road Best Traveled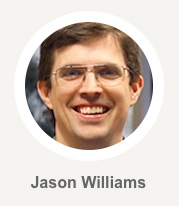 Expediter Services has established tried-and-true programs and services developed through years of experience and community input to help Contractors, Owner Operators and Fleet Owners quickly and efficiently maximize and capitalize upon the opportunities presented during a growing economy. We also provide a community of support during times of economic downturn — so regardless of the road ahead, ES has your back.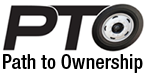 Williams explains more about how anyone looking to take advantage of a growing economy can find opportunity through the offerings at ES. "Over the years, we've formulated programs and services to help anyone looking to get into Expediting. ES offer Drivers a Try it Before You Buy it Option. We also offer a Path to Ownership (PTO), providing opportunities for Contractors to move into truck ownership. Once someone becomes an owner, we offer a number of programs through Expediter Management Services to support their everyday business. This includes back office support with assistance in bookkeeping, business analysis and more. We have available insurance offerings to the Owner Operator and Fleet Owner that go beyond trucking insurance, including access to safety training. There's no doubt that ES offers the most well-rounded opportunity in the industry for Expediters."



In addition to the above mentioned services and programs provided by ES, Drivers also can benefit from an MBA or Much Better Alternative to truck finance. Williams explains: " We believe that anyone who wants to own a truck should have the chance at ownership if they desire. The MBA or Much Better Alternative is our way of letting people know that we're not the everyday financing option. We break the mold of traditional financing because we take non-traditional factors into account when it comes to buying a truck."

Expediter Services is the only company that Offers a Much Better Alternative for prospective owners by taking into account the following non-traditional lending factors:
ES takes your work history and productivity into account when it comes to financing a truck
ES takes your work history and productivity into account when it comes to down payment requirements
ES welcomes 1st time buyers
ES welcomes non-homeowners
ES has market competitive rates for the entire spectrum of loan applicants
ES offers proven support programs through Expediter Management Services to help you succeed
The above factors help prospective owners overcome obstacles, greatly improving the opportunity for ownership. The MBA is a great opportunity for Drivers looking to become owners in preparation for good freight environment.
The Best Carrier Base in the Industry
ES can help you prepare for growing success by offering access to the best Carriers in the Industry.
Contractor Opportunities include:
All State Express
FedEx Custom Critical
Panther Premium Logistics
Premium Transportation Logistics (PTL)
V3 Transportation
XPO Logistics
Opportunities for Women in Expediting
A growing freight environment means opportunities for Women in Expediting. As more women enter into the field, their roles vary depending upon their skill set and business goals. ES is proud to feature the highest percentage of women in Expediting with over 30% participation. Your talents are needed and welcomed in the industry and ES is here to help you as there are NO glass ceilings in our trucks!

Let Expediter Services help you prepare to take advantage of the opportunities of an upwardly trending freight environment by leveraging our services and programs, so you Never Stand Alone. Contact our team today. Call 877.349.9303.
ES is working for You!
Call us at 877.349.9303 and Never Stand Alone.

Please visit us on Facebook.