Path to Ownership Leads to Success in Trucking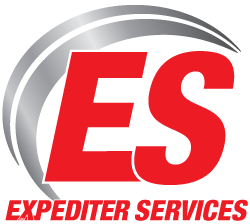 Opportunity has a way of changing our lives (and businesses) in ways we never expect. One great example of this is Tim Costa, a lifelong transportation professional who never in his career longed to become a truck owner, until one day a chance encounter about an ownership opportunity piqued his interest. Today, Costa and his business partner and co-owner Dwayne Gray are enjoying the fruits of truck ownership after taking ES's PTO (Path to Ownership) and MBA (Much Better Alternative) to truck finance. Read more to see how his path to ownership led straight to becoming a Success in Trucking.
How did you get started in Transportation?
I've been driving for forty years. I was always the kid in the family car trying to get the big rigs on the highway to blow their horns. It just always fascinated me. When I graduated from high school, I started driving a truck and I've been doing it every since. After driving for many years, I even took off about a year so I could teach at a truck driving school. It was a great opportunity to work with kids and teach them about the transportation industry.
How did you become interested in becoming a truck owner?
My driving partner and I were delivering a load and we backed in right next to a Panther truck. The driver rolled down his window and we started talking. One thing led to another and he asked me if I had ever considered owning my own truck and doing my own thing. We talked a little more and he actually took the time to come over to our truck and talked more about his experience taking ES's Path to Ownership (PTO) and getting an MBA (Much Better Alternative) to truck finance. He even showed us a couple of his statements since buying his truck. His numbers looked very good. My partner and I looked at each other and said: "we're doing the wrong thing here"!
Have you ever owned a truck?
Throughout my career I always swore that I would never own my own truck and I've always only wanted to be a driver. But after talking with the gentleman from Panther, truck ownership sounded extremely appealing, especially after looking at his bottom line and learning how ES has programs and discounts to support your business. He was very complimentary about ES's PTO and their MBA.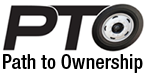 How did you get on board with Panther Premium Logistics – ArcBest?
I was driving with a friend who was in a lease purchase. The truck went down last November and was out of commission for about a month. Since we were unable to work, I started driving with a Panther driver who ran under ES's umbrella. To make a long story short, my old driving partner finally got his truck fixed and signed on with Panther and began running under the ES umbrella, too. He told me it was the best thing he ever did. That was all the incentive I needed and I called Panther right away and told them I wanted to be with them and Expediter Services. Panther truly is a great carrier to work with, especially when its linked with ES. That's when I began my Path to Ownership.
Tell us about taking ES's Path to Ownership?
I called ES and spoke with Bobby Gardner and told him about my desire to be a truck owner. He was friendly and extremely knowledgeable and helpful. He explained about ES's PTO and MBA and the process of becoming an owner under the ES umbrella.
The next step was getting with Danny Vernon, Sales Manager at Expediter Truck Sales. He found me a 2019 Western Star with a ThermoKing Tri-Pac APU, an automatic transmission (which saves on fuel) and a whole lot more. It's awesome! I was then in touch with Steve Kochensparger at Expediter Equipment Finance. Since I had never been an owner, ES looked at my work history, aptitude, attitude and earning ability and I got approved quickly based on all of that information. The entire process was just as painless as everyone said it would be and becoming an owner was an easy transition for me, and my business partner and co-owner.
Have you seen a difference in your business since becoming an owner?
That's a good question. Being an owner is definitely different than when I was a driver. You have to be more aware of expenses, paperwork and things like that. But from an earnings standpoint, I'm definitely seeing a positive net result. ES's fuel discounts are extremely helpful when it comes to your bottom line. Their insurance discounts also help. I've been in my own truck now for about seven weeks and without a doubt, becoming an owner was the right decision. I only wish I had done it sooner!
ES is working for You!
Call us at 877.349.9303 and Never Stand Alone.

Please visit us on Facebook.