Opportunity Has No Borders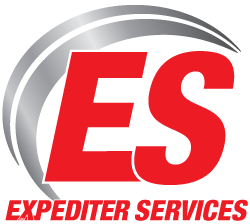 It doesn't matter where you're from or even your background. Opportunity is a universal concept that brings out the best in people.
As proof of this principle, Spotlight News shines the light on Willy Cardoso and his father Adilton dos Santos, two men who came to this country from Brazil looking for opportunity and finding it in Expediting. "Our family came to the U.S. about three years ago after getting green cards. I have worked a number of jobs over the years, my most recent job was delivering pizza and cooking. I'm excited at the opportunity to start my own Expediting business," said Willy.



Always in pursuit of a better career opportunities, Willy kept his options open for ways to earn a better living. "I had a friend of mine with FedEx who got me interested in Expediting. He was telling me about how it was a good business to get into. I looked into it and soon became a Contract Driver for FedEx. The more I learned, the better the opportunity looked. After seven months, I was ready to take the next step. I wanted to be an owner. I began asking around about what is the best way to acquire a truck of my own and someone mentioned that I should contact Expediter
Services and Expediter Truck Sales; that they have a good selection of straight trucks."



Expediter Truck Sales was able to locate a 2012 Cascadia that was for sale and belonged to an Owner Operator operating under Expediter Management Services. The Cardoso's utilized Expediter Equipment Finance and as they say, the rest is history! "I was so excited to find a good used truck to start our business. It was a great fit for us and was much less expensive than getting a new truck. Not only were we able to buy a truck at ES, we were able to finance it through Expediter Equipment Finance. It truly was easy finding a truck and financing it all at one place. The ES finance team is second to none and helped us get financing quickly. Good straight trucks are hard to come by in this market, and ours was a good deal and a great value all around."


The future is indeed looking bright for Willy and his dad, and they plan on making the best of it. "We're picking up our first load now with our newly purchased truck and everything is going fine. I'm looking forward to the opportunity to make more money as an Owner Operator. It truly is a dream come true to work for myself and a blessing to be able to work with my father. We've already started talking about building a fleet, possibly as early as this fall. With our new truck, we'll be working hard toward that goal."
ES is working for You!
Call us at 877.349.9303 and Never Stand Alone.

Please visit us on Facebook.