NOW is the Right Time to Own a Truck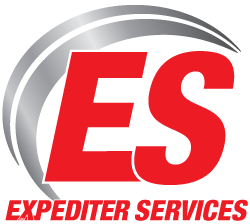 The things in life worth having most often revolve around hard work, opportunity, and timing — and the business of Expediting is no exception. Just ask Ed and Susan Petersen, a husband and wife FDCC White Glove/TVAL team who have recently taken the step of purchasing their own truck in order to fulfill their dream of working for themselves. The transition into truck ownership can be a big step, but according to Ed Petersen, the timing was right for them to become truck owners and take their Expediting business to a new level. Here's their story in their own words.
The Decision to Own
We've been working for an owner as contract drivers for about three years. Susan and I have worked hard to be successful in this business and after a while, we began to realize that our efforts were paying off. Our earnings were above average, which got us to thinking that if we can generate this kind of revenue for someone else, we can do this for ourselves.
We weren't sure which direction to go, having never owned a truck before, so I talked to our friends Ray and Lilza Gloria who mentioned that if you can't get a new truck, how about a used one. I didn't really feel comfortable doing that, since I wasn't sure who would have driven just any used truck. Ray then mentioned that they were soon going to sell their 2015 Cascadia and maybe we should consider buying it. I've known them the whole time I've been in Expediting, and he takes great care of his vehicles — it was just too good of an opportunity to pass up!
Financing Their Truck


For financing, Ray highly recommended Expediter Equipment Finance. He explained all of the benefits of being under Expediter Management Services' umbrella, including fuel discounts, insurance, discounts on maintenance & parts, also the fact that if my truck goes down, we can use one of ES's trucks from their fleet until our truck is fixed. It's such a win-win. What they say about ES is true, you truly Never Stand Alone.
I took Ray's advice and contacted ES and was quickly put in touch with Steve Kochensparger at Expediter Equipment Finance. He was able to handle the whole thing for us. Having never financed a truck before, it was extremely helpful to have someone who can just take the ball and run with it and help complete the transaction quickly and easily. It really saved us a great deal of time, hassle and stress!
The Time to Own is NOW
We're now on the road with our new truck and driving to pick up our first load. I can't tell you how excited we are about this new chapter in our Expediting careers. Our journey to being truck owners is due to hard work and opportunity. But TIMING also played a factor in our decision to buy. The economy is showing signs of real growth and freight is growing right along with it. We feel the right time to buy a truck is NOW. We're looking forward to the future and what it holds for our business.
Stay tuned for an upcoming Spotlight News featuring the Gloria's new truck purchase!
ES is working for You!
Call us at 877.349.9303 and Never Stand Alone.

Please visit us on Facebook.